Can 'Travel Bubbles' save our summer?
Last updated on 23 June, 2020
At last, the travel industry is making a comeback and people are more than excited to recoup their summer holiday plans. It does come with a little catch though: depending on your departure country, your choice of holiday destinations is going to be quite limited.
'Travel bubbles', as known now everywhere, are the first step that many countries have taken towards saving their tourism this summer.
What are 'Travel Bubbles'?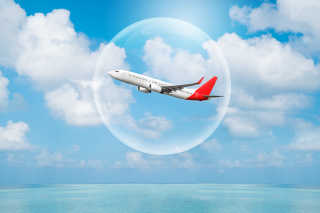 Simply put, a travel bubble happens when neighbouring countries decide to open their borders to one another, allowing their citizens to travel freely between them and avoid a mandatory self-quarantine requirement.
It's not entirely clear if they're 100% legal, especially for countries in the European Union, but being a much needed travel option, countries are going ahead with travel bubbles as soon as this week. For the ones outside the bubbles, quarantine restrictions would still apply.
For now among the continents, Europe has proceeded with this new travel trend with Asia and the Pacific expected to follow suit. It is still uncertain whether Africa and the United States will open their borders in the near future and if travel bubbles will be their choice of tourism.
Asia
There are talks about possible travel bubbles happening mainly in South-East Asia.
Pacific
Europe & Middle East
Is Singapore part of any 'Travel Bubble'?
#CTSGtip: What is the Singapore-China 'Fast Lane' travel agreement?
---
Disclaimer: Changes in local policies are continuously unwrapping, and we will keep updating the list with more destinations and details. In the meantime, we recommend you to check the official websites of the local authorities for the most up-to-date travel information. As much as we would love to encourage you to plan your next trips, in the current situation, we urge you to be conscious about the consequences and consider the risks involved.
---