What does the COVID-19 vaccine mean for your 2021 travel plans?
Last updated: 1 March 2021
What does the COVID-19 vaccine mean for your 2021 travel plans?
COVID-19 has affected everyone on the face of the planet to a greater or lesser degree. The virus has caused nerves to fray and stress levels to spike. For many, a holiday feels like the perfect way to unwind, but air travel between countries has been limited by the virus. But good news is around the corner. A few promising vaccines are currently being distributed around the world, including ones by Pfizer/BioNTech, Moderna, Oxford/AstraZeneca, and now Johnson & Johnson. The question is: what does the COVID-19 vaccine mean for your 2021 travel plans?
---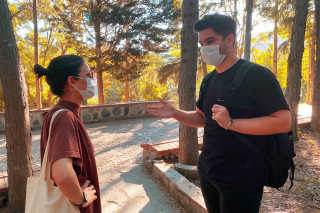 Will the world return to 'normal'?
It's unlikely that we are going to experience a world that is the same as that which existed pre-COVID-19. These vaccines are, as yet, unproven when administered in the incredibly large doses that will be required globally - and preliminary testing indicates that some are around 95% effective. Both the Moderna and Pfizer vaccines need to be stored at sub-zero conditions, while AstraZeneca's vaccine can be stored at a higher temperature (from 2-8 degrees Celsius). The newest vaccine from Johnson & Johnson can be stored in an ordinary refrigerator for as long as 3 months. So what does this mean in relation to returning to 'normal'?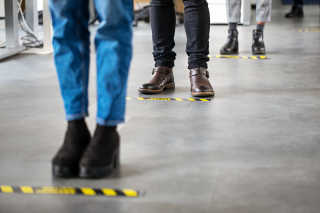 Will the current rules remain in force?
Firstly the vaccines are unproven in the wider population - which means that we are still going to be using personal protective equipment and practicing social distancing. Passing through security might take slightly longer in the airport and you might have to pay for a test pre-flight to prove you are COVID-free. For example, according to the CDC, people entering the United States, including US citizen, must have a negative COVID test prior to boarding and masks are required for travelling.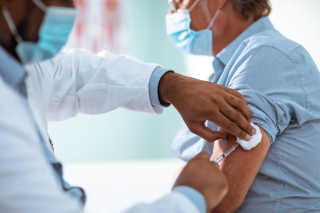 The vaccine will make a difference, but challenges will remain
A 95% percent vaccine effectiveness does not mean that the virus is going to be eradicated as pockets will still exist and transmission will still be possible. Although vaccinated individuals may be immuned to the Coronavirus themselves, they can still pass it to others, as well as, other variants are now widely spreading around the world. The storage of the vaccines is problematic and a global rollout is going to rely on refrigeration equipment. Current vaccines require specialised handling, so global rollout could take some time. There is also the question of whether people can be forced to take the vaccine as some prefer not to take the vaccine due to personal reasons. Also, the following question still remains: how long do the antibodies last after the vaccinations? This may also effect the way we travel in the long term as a record of the shots may need to be provided along with our usual travel documents, but might just be part of the 'new norm'.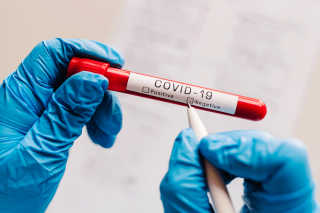 Are we going to be faced with new protocols when it comes to travel?
What does the COVID-19 vaccine mean for your 2021 travel plans? The travel protocols that are in place at ports of entry and exit around the world have already been tightened to such an extent that it is difficult to see what more can be done. What will remain is the requirement that those travellers leaving for foreign shores be tested shortly before they leave their country of origin. Also, temperatures will (in all likelihood) still be taken at airports and other ports, as well as border crossings and those who are showing visible signs of illness will be told to return home and self-isolate.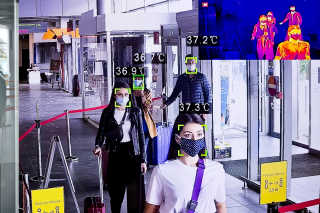 Is there anything else that's going to change?
It seems like it will just be more of the same. More and more airlines will be providing passengers with personal protective packs (as is the case with Emirates) to ensure passenger safety and compliance with regulations. Airline passengers may also encounter new innovations designed to isolate them from fellow passengers (such as screening off of seats). Recent announcements by some major airlines also indicate that they are considering a 'Vaccination Pass' which might bar those who are unvaccinated from using the carrier, but it is early days.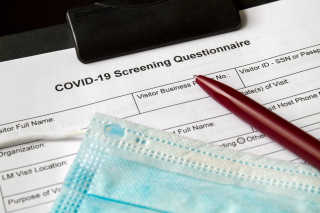 The Quarantine question
The issue of quarantine periods for travellers arriving in specific countries is one that has received a lot of attention in recent weeks. Quarantine remains one of the most effective ways of controlling the spread of COVID-19. Many countries still require self-quarantine for up to 14 days, however, in certain countries, there are exemptions (such as medical issues). The traveller is advised to check on the regulations governing their destination and apply for exemption ahead of their trip or produce proof of self-isolated. Some countries may not require quarantine periods, but may require proof that the traveller is not infected. Proof of vaccination might also be acceptable in the future. Travellers who violate the rules adhere by the government of their travel destination may encounter consequences, including arrest.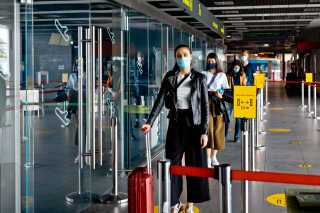 Should we plan an overseas vacation in 2021?
There may be more stringent protocols that will be set in place as regards hygiene both at airports and other ports. However, that will not stop people from wanting to take a vacation. We are already seeing the number of travellers growing and there is no reason to expect this not to continue as more countries open their doors to overseas travellers. For now, it may be safer to check that your travel plans are realistic due to Coronavirus restrictions in the months ahead.
Plan ahead
If a holiday is on your horizon, then be sure to check with our current flight deals at CheapTickets.sg. Choose your destination and compare accommodation and flights. But remember to be a safe traveller, know exactly the essential travel items to bring post COVID-19, including bringing a hand sanitiser, masks and make sure you're feeling fit and well when you board your flight.
---
Want to read more?