5 Reasons You Need Minute In Margaret River
5 reasons you need a last minute long weekend in Margaret River
It's the end of the year! Refresh yourself a little with a long weekend away before the final stretch. Things can get hectic and if you need to clear a couple of days leave this is the perfect place to escape too. You deserve it! Need more of a reason? We've got some inspiration for you.
1. It's a gourmet Escape!
The Margaret River is a foodies dream at any time of year, known for its local produce and award winning wines but from 16-19 November the world comes to the region for The Margaret River Gourmet Escape. Take your seat to taste creations from 50 culinary superstars from around the world during the year of 2017's mesmerizing foodie event. If you are looking for a taster be sure to buy tickets for the Gourmet Village to gain access top tasting opportunities, artisan producers, restaurant pop ups surrounded by music and lounges. You can check all kind of events here, some events are free, and .
2. BBQ on the beach with Rick Stein.
There are still some tickets for the lunch and dinner at the iconic Audi Gourmet Beach BBQ on Sunday 19th November available… This exclusive event promises privileged access to Castle Bay Beach which will be transformed into a waterfront eatery with giant tipis and live music. On arrival be tantalized by artisan gin cocktails crafted exclusively for the festival by Palmer- Watts and award winning local distillery Limeburners before canapés and the main event- local produce sizzling from the grill cooked by celebrity tong masters from Movida Melbourne and Guillaume in Sydney. Did we mention how insta-worthy this will be. You might have a few friends joining you next year after this.
3. Food, food everywhere.
OK so we keep going on about this food thing, but seriously we know you won't be disappointed in the MR. From the breaky burget at Morries (think chewy brioche from the local bakery, bacon from The Farmhouse, aioli, Swiss cheese and free range eggs that ooz a deep yellow yolk when you bite it) for your arrival breakfast to dining alfresco on platter of local produce including wagyu venison pate at Brookwood Café for dinner whilst the sunsets.
4. So much more than just the town.
You might find it hard to go straight to your hotel in Margaret River with all the spots to stop along the way, just let your trip flow. Landing early? Make your first stop at Busselton and stride off your plane legs with a walk (or a train ride on the cute motor) to the end of the jetty. With seaside cafes, kiosks and restaurants you will be spoilt for choice, we think you might love it so much you want to spend the night so consider adding a day onto your itinerary if this sounds like your idea of a perfect location? Check out our self drive route from Perth through Margaret River to Augusta taking in just some of the jewels of that this region has to offer.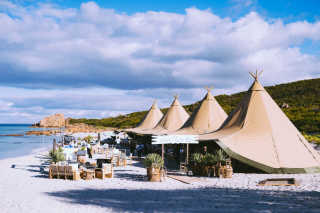 5. You can do it cheaper than you think!
Book a 4 day trip from only $803 per person all in. How?
Direct flights from Singapore to Perth with Malindo Air= $473
3 nights 4 accommodation at the Margaret River Resort= $348
4 days car rental of a Toyota Corolla or similar= $86
Ticket entry to the Gourmet Escape Festival Village plus a wine tasting glass= $40
See more, do more, feel more with CheapTickets.sg!
To help you start your search, CheapTickets.sg has found great deals to a few of your favourite destinations!
What are you waiting for? Hurry over to CheapTickets.sg to grab these awesome deals now!