Agritourism or Agrotourism
What is agritourism or agrotourism?
Travel is a wonderful thing, but tourism isn't always the most environmentally friendly sector. So how can you balance a love of travelling with a desire to protect the planet? That's where agritourism or agrotourism enters the picture.
Mixing luxury and sustainability, agrotourism seeks to minimise the footprint of visitors, while showcasing local crafts, cuisine, and ways of living. As such, it's both eco-friendly and enjoyable, but remains a relatively unexplored option for many people. So let's discover more about agrotourism, what is it, how it works, and what it could offer for your next adventure.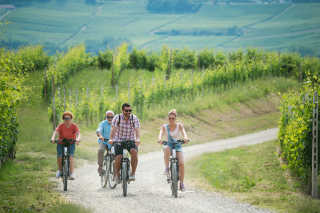 What is Agritourism or Agrotourism?
Before we go any further, it's important to explain what agrotourism actually is, and what it isn't. The "agri" in the name refers to the land. Almost all agrotourism providers are based in rural areas, generally in traditional buildings, and with agricultural operations alongside their accommodation. It actually started out as a venture by farmers who sought additional income to supplement dwindling profits as globalisation spread. But it's become a massive global business, with agrotourism accounting for about 120 billion dollars in revenues every year. Agrotourism has also gained a huge boost from rising awareness of climate change and organic food production. In theory, the agricultural and forestry activities on agrotourism sites can offset the emissions created by flights and road miles, while visitors can dine on locally sourced food and relax in the evenings under solar powered lighting with a bottle of wine from the region's vineyards. In some places, it's even possible to help out on the farm, managing animals and digging beds. But that's not necessary. Most of the time, agrotourism is all about relaxation.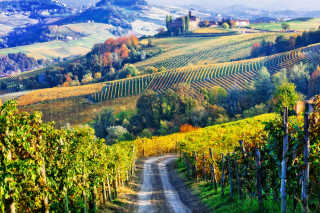 What are the Benefits of Agrotourism?
There are plenty of potential benefits from agrotourism for both travellers, hosts, and the earth itself. Firstly, farm stays and forest lodges offer retreats from the world. They are places to meditate, get in touch with nature, and generally de-stress. That's not something you can say about most coastal resorts or big city break destinations. Secondly, there's the food and drink. Agrotourism is closely related to the Slow Food movement, and most providers pride themselves on serving their own high-quality produce. Visitors rarely go hungry or feel dissatisfied on the gastronomic front. Hosts benefit by capturing more of the revenue from tourism than traditional hotels and resorts, which tend to benefit big hotel chains. Instead, visitors spend money locally, helping to preserve communities which might otherwise be threatened. They may also receive assistance with their farming or food preparation, and it's common for hosts and visitors to form friendships during their stays. Finally, we know that organic agriculture, low carbon building, and holidays that aren't car dependent are good ways to reduce carbon emissions. So the earth also benefits - especially as the agrotourism sector expands.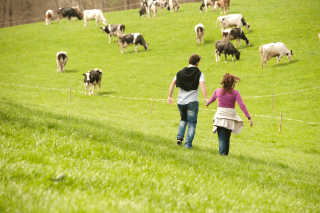 The Many Types of Agrotourism Vacation
All of this sounds great, but what exactly can you expect from an agrotourism escape? There isn't one model of agrotourism, and the activities and accommodation available vary widely. For instance, Sicilian guest houses like Baglio Occhipinti offer cookery classes, along with familiar pools and local wines. But experiences can be more practical and down to earth, such as the chance to pick fruit and milk cows at Feather Down's farming network. The concept has also caught on in tropical beauty spots. Costa Rica is an agrotourism hotspot, with farms like Mastalal combining rainforest treks with yoga sessions, wild swimming, chocolate production (from the bean to the tastebuds), and working on a permaculture farm.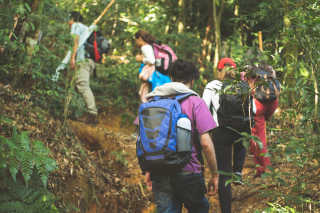 Book an Agrotourism Adventure Today
As you can probably tell, agrotourism is a diverse sector. All over the world, farmers have taken the idea and implemented it in their own unique ways, resulting in a huge range of holiday experiences. And if you find a provider you can't wait to visit, just book a flight with CheapTickets.sg today. Unforgettable vacations don't have to cost the earth. It's just a matter of booking the right accommodation.
---
Want to read more travel tips?