Australias Northern Territory Darwin
Australia's Northern Territory-A day in Darwin
You all know how much I love Australia, with fantastic food, fine wine and blue skies I am always looking for a reason to hop on a flight down under. Having ticked off some great destinations (Melbourne, Sydney and The Gold Coast) already this year I was running out of time for an extra adventure, but I certainly found one worth squeezing in- Australia's Northern Territory!
Explore Australia's Northern TerritoryMy outback adventure in Australia's 'Top End' started with a short 4 hour flight from Singapore to Darwin (SilkAir fly this route direct with free wifi entertainment on board). With flights from only $377 all-in, this is a cheap Australian destination to fly to. After a 10 minute transfer I arrived at my central Darwin hotel ready for my adventure to start. With only 4 nights to explore I got straight down to business- with a fantastic sunset meal at Char restaurant, sampling a selection of some of the fine Australian beef on offer- washed down with a sumptuous chocolate espresso martini…
The next morning I was up bright and early to blue skies, for a spot of fishing for NT's famous inhabitants- crocodiles. (For all the keen swimmers out there, the NT's pristine beaches and cool water holes are not for swimming in, due to their strong jawed inhabitants, there are signs informing where there are croc free pools for your enjoyment) My first encounter with the crocs happened at Crocosaurous cove. I enjoyed a close up encounter feeding 4 different crocs and even holding a baby one. The crocs are surprisingly soft skinned, but definitely not cuddly! For the daring amongst you book in for the 'cage of death' experience, swimming in a croc pool with Perspex between you and their teeth!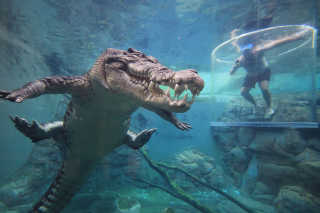 Next I took a short drive over The Museum and Art Gallery of the Northern Territory to meet another croc, the 5 metre, 780kg sweetheart, who thankfully is now static as part of the exhibit, phew. The highlight for me was discovering more about the history and art of the aboriginal people of the Northern Territory, and the evolution of their unique culture and artwork. You can also learn about Cyclone Tracy that hit Darwin back in 1975 and how the city has rebuilt itself.
A spot of lunch on the Cornucopia café veranda overlooking the waterfront was well deserved in my opinion. With a huge chicken caeser salad and cold Pinot Grigio inside me I ready to move on to Darwin's Top End Tourist Information Centre back in the city centre to gather information for the remainder of my trip. The friendly team there will be able to provide you information on tours, self drive route maps and attractions to visit. You can also get more information before you leave at the tourist information center Tourism Top End.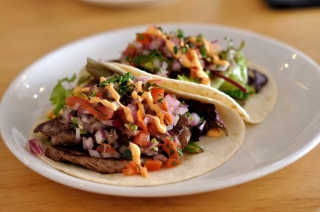 From here I took a 20 minute stroll from the Tourist Information centre through some of the most historic parts of Darwin and down into the darwin waterfrontharbour can passing through the relaxing waterfront area where you can sip coffee or enjoy a sumptuous dinner watching the world go by or dip into (a croc free area) of the wave lagoon in the centre of the waterfront- this will be something I do on my next trip.
After picking up an evening cruise to watch the magical NT sunsets over the Timor Sea, and more wonderful food I headed over for some retail therapy at the Mindil Beach Markets. These open air markets operate Thursday and Sunday evenings until the last Thursday in October and are the place to mingle with the locals as well as buy a few souvenirs (croc skin related mainly!) tuck into local produce and watch the many entertainers who perform around the market.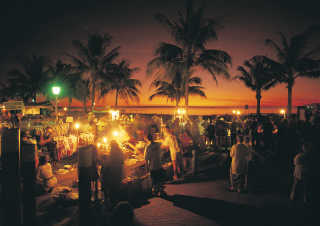 After a busy first full day I was ready to get to my comfy bed ready for my adventure into Kakadu National Park the next morning.
See more, do more, feel more with CheapTickets.sg!
To help you start your search, CheapTickets.sg has found great deals to a few of your favourite destinations!
What are you waiting for? Hurry over to CheapTickets.sg to grab these awesome deals now!