Beautiful Islands in South America
Beautiful Islands in South America
There are dozens of beautiful islands in South America and they're all best experienced in person. Photos and videos simply don't do these stunning locations justice. We've selected six of the most picturesque islands to help you plan your next vacation.
Where are some of the best islands to visit in South America?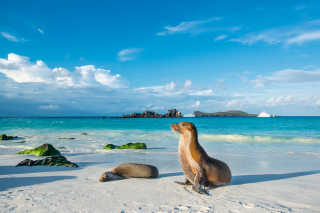 These world-renowned islands were made famous by Charles Darwin, who developed his "Theory of Evolution" by studying the islands' wildlife. The Galapagos Islands are a stunning archipelago, made up of 127 islands, islets and rock formations. While around 40 of the islands are suitable for visitors, San Cristobal and Santa Cruz are the most popular. People travel to the islands from around the world in order to see the unique flora and fauna on the islands. But perhaps the most famous inhabitant of the Galapagos is the giant turtle, which can live for more than 100 years. You won't need to worry about missing this majestic creature, as it weighs around 400kg when fully grown. To get to the Galapagos Islands by air, fly to Quito or Guayaquil in Ecuador, and take a small charter flight to the islands.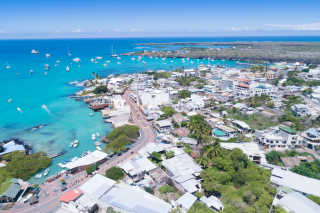 If you're looking for a tropical paradise, the remote island of Ilha Grande in Brazil is perfect. White-sand beaches and turquoise waters are in plentiful supply. And most of the tourist areas have breathtaking mountain ranges and forests as their backdrop. The most popular beach resorts on the island are Saco do Ceu Cove and Dois Rios. To get to Ilha Grande, fly to Rio de Janeiro. From there, you can catch a coach to Angra dos Reis, where you can catch a ferry to Ilha Grande.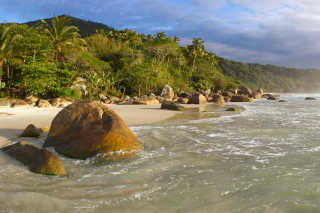 Easter Island is famous for two things: red crabs and Moai statues. One of the most remote islands in the world, Easter Island enjoys almost mythical status. Around 3800km from the Chilean coast, this tropical paradise is about as far removed from civilisation as you can get. Make sure you visit the famous Moai statues, which were built by the Rapa Nui people more than 500 years ago. If you want to simply relax, base your stay at Anakena Beach. From there, you'll be able to enjoy watersports, hiking and cruises around the island's coastline. To get to Easter Island, you'll need to fly to Santiago. From there, take a flight to Hanga Roa, the island's capital.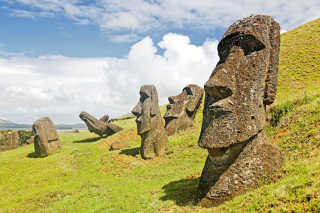 Isla Suasi in Peru is a picturesque haven that boasts stunning vistas and a laidback way of life. This island is perfect for hiking. One of the most popular walks takes you to Lake Titicaca. Take a trip from Puno to the island, and you'll be able to visit the islands of Uros and Taquile on the way. Don't forget to look for the famous floating reed islands that were originally built by the Uros people. To get to Isla Suasi, take a flight to the city of Puno, where you can catch a ferry.
If you're looking for an exciting beach vacation in paradise, take a trip to Tinhare Island in Brazil. While much of the island is unspoilt and uninhabited, there are a few luxury resorts to choose from, some with restaurants, bars and nightclubs. You can also expect beautiful white-sand beaches. Simply travelling to Tinhare Island is an experience. Take a catamaran or ferry, and you'll be able to sip cocktails as you make the crossing. To get to Tinhare Island, you'll first need to fly to the city of Salvador in the state of Bahia.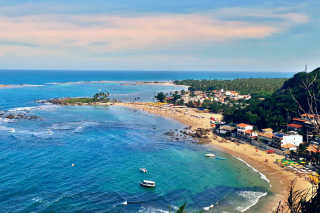 Located in the Caribbean Sea, San Andres is a beautiful island around 800km from the Colombian coast. The island is famous for its coral reefs, which attract tens of thousands of divers and conservationists every year. If you prefer a more sedate vacation experience, you won't be disappointed. San Andres is home to some of the most spectacular beaches in the Caribbean — many of which feature promenades, luxury resorts and family-run seafood restaurants. You can get to San Andres via a two-hour flight from Bogota or a slightly shorter flight from Cartagena.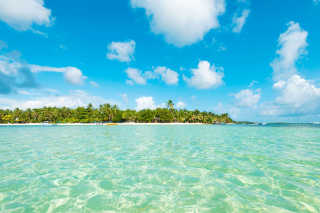 Pick your beautiful island paradise for a South American getaway
See the beauty of these islands for yourself
Photos and videos simply don't do these stunning islands justice. See their beauty for yourself by booking a flight to South America with the help of BudgetAir.
---
Want to read more on beautiful places in the world?