Kia ora! Discover the best of New Zealand
Discover the best of New Zealand
According to one of New Zealand's many 'pūrākau' (legends), the island was fished from the sea by the demigod Māui, one could even say that the island is magical. Making New Zealand a must-visit, to discover everything that the island and its culture has to offer. Here are the top things to do to discover the best of the magical island, Aoteaora.
---
1. Māori Culture
Māori culture is the culture of the indigenous people of Aotearoa, and is still an essential part of the country, as there are over 100 'iwi' (tribes) throughout the island. Which is why you must learn more about it, before and during your trip. But for now, here are the main things you should know about this unique culture: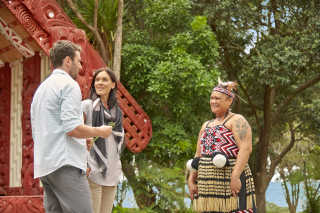 Marae: tribal meeting grounds
Māori meeting houses are called marae, this is where the members of the community gather for special occasions, like celebrations, funerals or, religious and political meetings. These meeting houses include 4 different spaces: a 'wharenui' (carved meeting house), a 'marae ātea' (an open space in front), a 'wharekai' (a dining hall and cooking area), and a toilet and shower block.
To enter a Marae, you must be invited first. The Māori people will welcome you through a traditional ceremony known as the 'powhiri', where guests are being challenged by one of the Māori warriors. This ceremony is for the visitors to remove their 'tapu' (sacredness) and become one with the marae. Because of this ceremony, you can only visit a Marae with a specific tour so don't forget to book your spot and enjoy this beautiful spectacle.
Tā moko: traditional Māori tattoos
For the Māori people, tā moko is a unique expression of cultural heritage and identity. The two main tattoos are Mataora on the face, for men, and Moko Kauae on the lips and chin, for women, but tā moko is also done on other parts of the body. This type of tattoo represents one's ancestry and personal history, as well as the person's skills and path. So if you meet multiple Māori people during your trip, don't be shy and ask them what their tattoos mean, they will be more than happy to explain their tā moko to you, even more because each tattoo is unique to the person.
Kapa haka: traditional Māori performing arts
To really emerge yourself in the New Zealand cultural experience, you must watch a traditional Māori performance. Kapa haka is the term the Māori use for performing arts, with kapa meaning 'to form a line' and haka meaning 'to dance'. The most famous performances you should watch are Waiata-ā-ringa, Poi, Haka and Pūkana. With these performances you will experience a range of compositions, from chants and choral singing to action songs and war dances.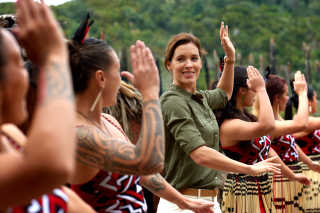 2. Activities to do in New Zealand
New Zealand, consisting of two different islands, has many activities to keep you entertained during your whole trip. For adventure seekers, New Zealand offers ziplining and enjoying the nature around you, taking a leap of faith with bungee jumping, or even caving in one of the many glow worm caves, one of New Zealand's best natural attractions. For the most adventurous ones you can even skydive and soak yourself within the beautiful views.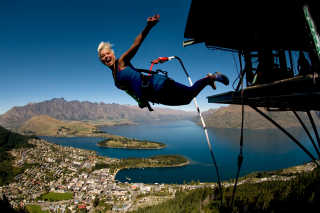 And with New Zealand being surrounded with water there are many water activities that will not leave you disappointed. For the thrill seekers, there is, sailing, windsurfing, kitesurfing, and even rafting. But for the calm ones you can go kayaking and paddleboarding, to enjoy the nature around you at your own pace. But one water activity that you must not miss is a boat cruise, where you will not only be able to enjoy New Zealand's nature from a different perspective but also it's amazing maritime wildlife!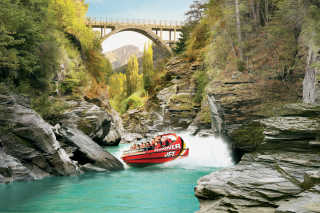 Now that you got your heart pumping, it's time for a little relaxation. As New Zealand is located where two tectonic plates meet, there is a big amount of geothermal activity, allowing warm water to come up to the surface formimg hot pools. So you must try out this amazing natural phenomenon and relax in one of the hot pools while enjoying the beautiful nature of New Zealand around you. Or, for the whole package of relaxation, why not treat yourself to one of New Zealand's health spa? Where many spas include relaxing therapeutic treatments. Sounds quite nice, doesnt it?
3. Amazing nature in New Zealand
New Zealand is the place to experience everything that nature has to offer! From mountain vistas, to ancient forests, to even volcanic landscapes, and finally, more importantly, amazing wildlife - whales, dolphins, penguins, seals, and so much more.
When visiting New Zealand, you must experience it's wildlife, as it has it all. You can spot whales around the East Coast of New Zealand, so you better book that whale watching cruise and see these majestic animals in action. Or discover all the many species of dolphins these islands have, you can even swim around with them for the full experience! For bird lovers, New Zealand is one of the best places to go for bird watching as its where you will be able to find the world's most unique birdlife.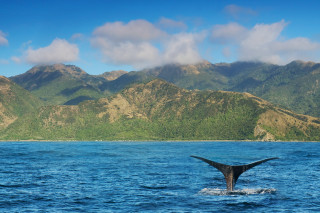 And apart from having amazing wildlife, New Zealand is also known for its beautiful nature. You can experience mountain vistas, ancient forests, volcanic landscapes and beautiful coastlines. To experience this beautiful country, you can do a horse riding tour, or go to the national parks to enjoy untouched beauty. During the night you can even do some stargazing and enjoy some unique celestial features during dark nights.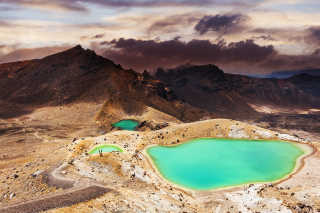 4. Quality food and wine in New Zealand
Apart from its amazing culture, adventurous activities, and beautiful nature, New Zealand is also known for its delicious food and wine. And here are the top things you should do to enjoy the best of it.
To discover the best of New Zealand's wine you must do the Classic New Zealand Wine Trail. This trail will take you to three of New Zealand's finest wine regions, where you can enjoy their delicious wine but also its beautiful scenery, forest parks, the different nightlife, and indulge in delicious food while tasting the wine.
Another way to discover the best of New Zealands food and produce is by doing walking food tours in the main cities. Like the Taste Auckland Food Tour, where you can 'eat your way through Auckland' and experience the city at the same time. Or do one of Ananda Tours to experience Waiheke Island's delicious wine and food.
If tours are not your thing, you can still enjoy New Zealand's food on your own! Go meet the locals at a farmers market and try their local produce, or find your perfect brewery, as craft beer is a growing phenomenon in New Zealand. But you must try New Zealand's world famous seafood. You can do a seafood cruise to try out the best seafood New Zealand has to offer, like the Seafood Odyssea Cruise or the Greenshell Mussel Cruise.
---
So, are you ready to discover the best of New Zealand? Book your ticket with CheapTickets.sg and explore everything that this beautiful country has to offer!
---