What Can I Do in Dubai During a 48-Hour Stopover?
A layover in Dubai is by no means a bad thing and the list is long if you're asking what can I do in Dubai in 48 hours? A two day stopover doesn't have to be a tedious stay in your hotel listening to the clock tick. The city of Dubai is filled with interesting landmarks and activities to enjoy during your layover. An add-on holiday in one of the most intriguing cities in the world can be a fun and exciting way to spend a short layover. From the wonder of the Burj Khalifa and Dubai Fountain to a trip skiing (yes skiing) in the desert, your short holiday could be very memorable indeed. Some great attractions to enjoy include:
Where should I go in Dubai?
1. Burj Khalifa SKY Tower
This 160-story skyscraper and observation deck is probably the most famous landmark in Dubai - Burj Khalifa SKY Tower. It is the tallest building in the world, standing proud at 828 metres, or 830 metres to the tip. The observation deck is accessible to visitors and offers unmatched views of the Dubai city skyline and beyond. You can enjoy the view from an outdoor terrace or the premium lounge. Guided tours to the different levels are also available.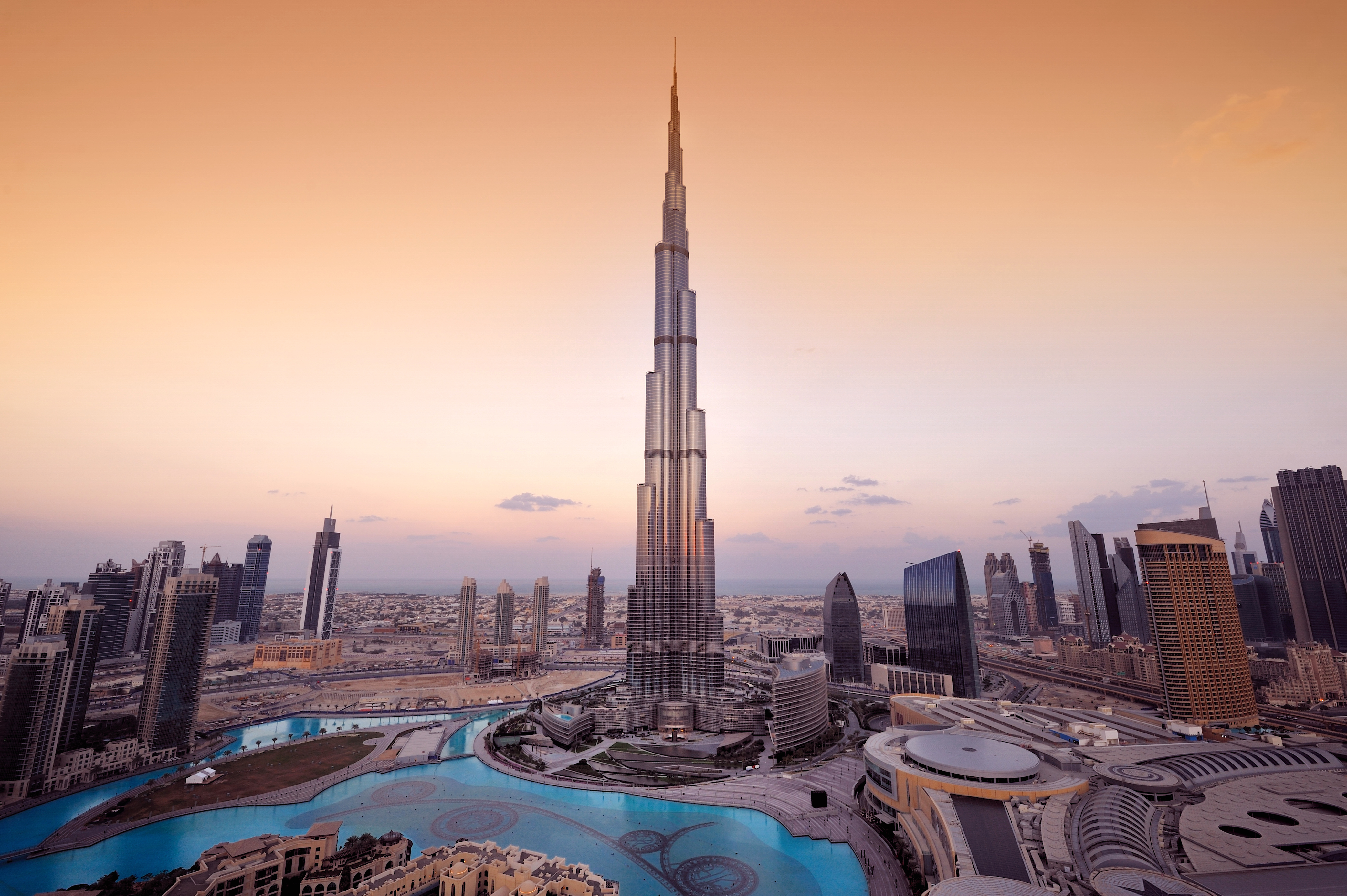 2. Dubai Fountain
The panoramic Dubai Fountain is a choreographed music and water display on the Burj Khalifa lake. At night the fountain is illuminated by 6,600 lights and 50 coloured projectors. The fountain is huge, at 275 metres long and jets of water shoot over 150 metres into the air to the sound of classical and contemporary Arabic and world music. A must-see.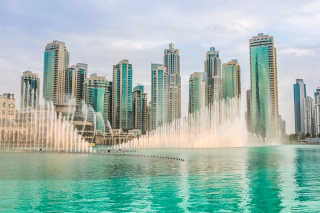 3. Mall of the Emirates
If retail therapy strikes your fancy you can shop till you drop in Dubai's largest shopping mall on Sheikh Zayed road. The multi-level shopping mall is home to about 630 retail outlets, more than 7000 parking spaces, over 100 restaurants and 80 stores selling luxury items while more than 250 other stores and restaurants offer decent shopping. Here you will find Ski Dubai, an indoor ski resort and snow park, the Community Theatre and Arts Centre and Magic Planet.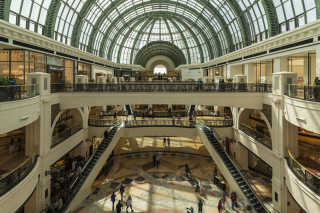 4. Desert safari tour
Think you don't have enough time for a desert safari? Think again! Numerous tour operators offer short dune 4x4 rides in the desert areas, camel rides or quad bike rides in the desert for those who want the desert safari experience but don't have time for an overnight camp. There are half day trips or hour long rides.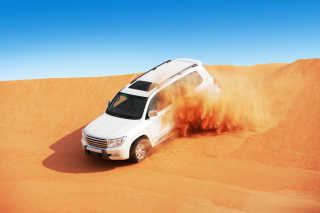 5. Dubai Aquarium and Underwater Zoo
This interesting space devoted to marine life in the area features a tunnel under the shark and ray tank and a creepy-crawly zone with snakes as well as other marine displays - all at the Dubai aquarium and Underwater Zoo.
6. Alserkal Avenue
Alserkal Avenue is an industrial area in Al Quoz. It is a popular area for the arts and culture scene in Dubai and you can find lots of galleries, workshops and factories run by local artisans, crafters and artists. It's a great place to buy delightful gifts to take home.
7. Sunset at the Burj Al Arab beach
Watching the sun go down at the famous Burj Al Arab beach is a must-do in Dubai. The beach was created on reclaimed land and surrounds the Burj Al Arab hotel. It is in the Umm Suqeim or 'Sunset Beach' area and is a great place to take photos and relax with a good meal or beverage.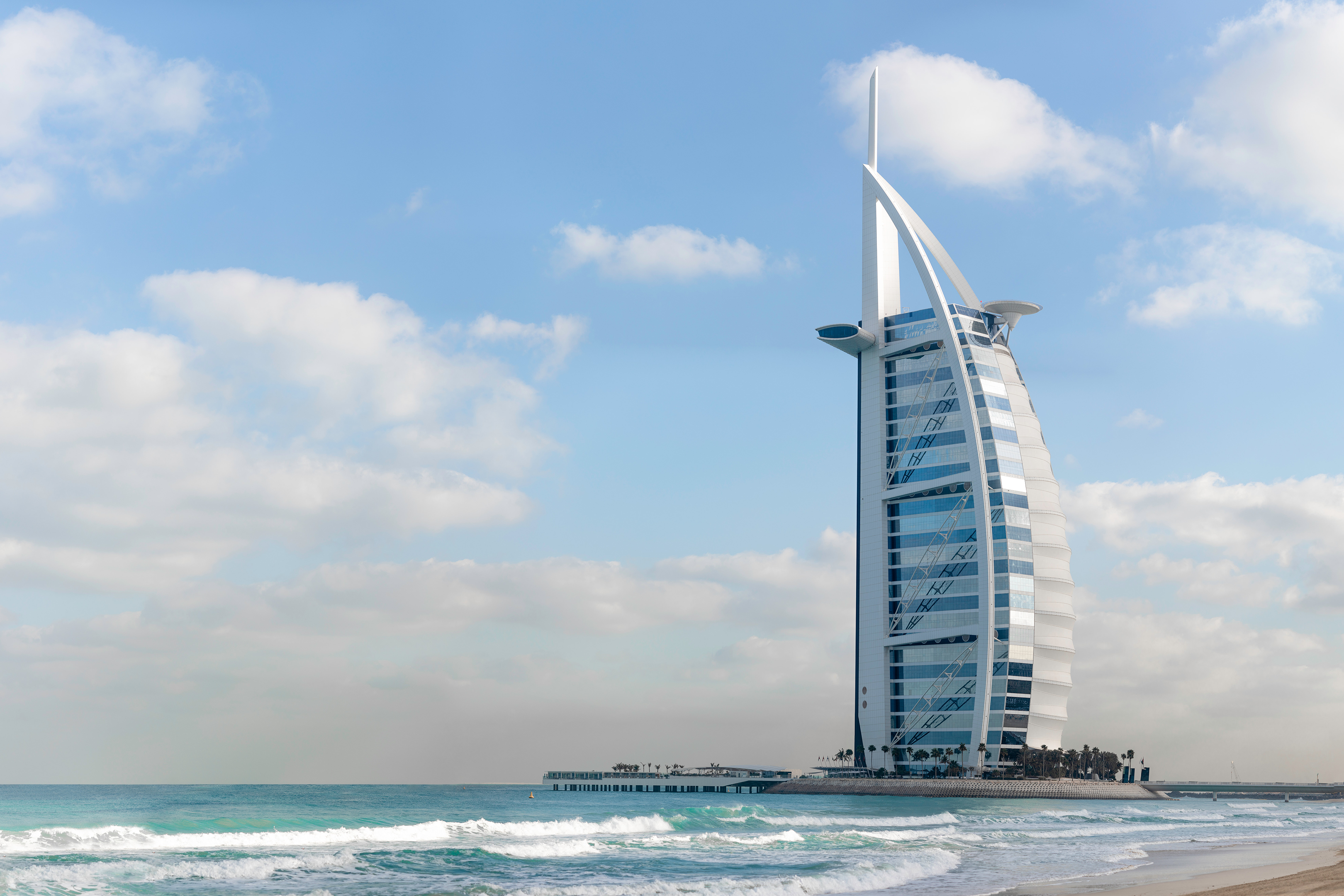 8. Skiing in Dubai!
Ski Dubai is part of the Mall of the Emirates and is a 22,500 square metre ski resort. Inside it is a chilly -1 degree to 2 degrees celsius all year round. The ski park includes a ski school, slopes for beginners and more experienced ski enthusiasts and Snow Penguins activities for kids. These include snow zorb balls, bullet rides, The Thriller ride and the chance to see real penguins.
9. How to book a flight to Dubai
Book flight tickets, hotel rooms and car rentals in advance, especially during the cooler seasons. The coolest months in Dubai are between November and March. There is very little rain and the weather outside of these months can be very hot - making it an ideal time to visit the ski resorts and wellness spas. The cheapest flights to Dubai are usually offered during January. CheapTickets.sg offers affordable flight comparisons, accommodation packages and car rentals.
---
Want to read more travel tips?