21 Essential Travel Terms You Should Know
21 Essential Travel Terms You Should Know
Have you heard of the term 'red-eye flight', but didn't know what it was? As we wait for more borders to open and for travel restrictions to lift in 2021, we have 21 essential travel terms you should know before your next flight trip. Understand the meaning of all of these basic words that will come handy at the time of booking and/or during your trip.
Are you familiar with these generic travel words?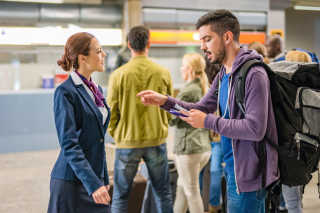 ---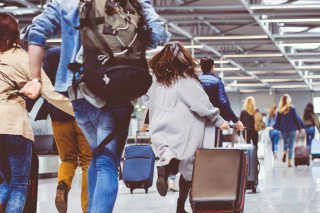 1. What is a MCT?
Abbreviation for 'Minimum Connection Time'. The amount of time determined by the airport which signifies the least amount of time a traveller needs for making to their next connecting flight. Various variables are taken into account, such as passing through security checkpoints, baggage transfer time, and how vast the airport is, as well as, whether the traveller is connecting from a domestic to domestic or domestic to international flight and vice versa.
Airlines are not obliged to offer assistance to the traveller(s) if their chosen itinerary does not meet this criteria. Therefore if the passenger misses their flight, they may incur additional cost by purchasing new tickets to get to their final destination.
2. What is an LCC airline?
Abbreviations for 'Low-Cost Carrier', but also known as 'low-cost airline' or 'budget airlines'. Travellers usually have limited services when compared to major full-service carriers, but allows the airline to provide lower fares. For example, checked luggage, meal services, or specific seat allocations are offered at extra cost to passengers who would need these services.
3. What is an IFE?
Abbreviation for 'In-flight Entertainment'. It is an entertainment library that allows travellers to stream movies, shows, music, games, e-books during their flight. Chatting services and other informative content, such as updated travel status, airport information may also be provided through the system.
4. What is a PNR?
Abbreviation for 'Passenger Name Record', but aso known as a 'Record Locator'. This is usually a code of 6 alphanumeric characters provided with the E-ticket confirmation. This unique code allows travellers to manage their booking, as well as, do online check-in.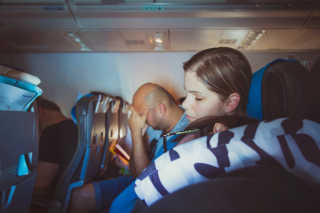 5. What is a red-eye flight?
Red-eye flights are flights leaving in the evening or at night and arriving at the destination in the morning. The term "red-eye" is derived from the situation people experience when the blood vessels in their eyes expand. This situation may be apparent to some people caused by fatigue or lack of sleep.
6. What is a seat-pitch?
A seat-pitch is the distance measured from one point to the same point on the seat situated front/behind that seat. For certain travellers this difference between seats might be a deciding factor when deciding which airline to fly with as it may determine the level of comfortness for a passenger especially on long-haul flights.
7. What are bulkhead seats?
Bulkhead seats are the row of seats right behind (or facing) the wall/partition within the aircraft. Although bulkhead seats provide slightly more legroom and eliminates the discomfort of a reclining forward seat into your limited free-space, these seats are also designated for passengers with lap infants and seatrests between the seats are fixed and cannot be lifted.
8. What are bassinet seats?
Bassinet Seats are designated seats on the aircraft, usually the bulkhead seats or row, for passengers with infants. Most airlines have a detachable cot (or basket-like bed) to attach to the wall for infants to rest while the parent is seated right in front. This is based on a "first come first served" basis and must be reserved/requested prior to the departure date as airlines also have specific age and weight restrictions.
9. What is a jet bridge?
The jet bridge is an enclosed, movable connector that is extended from the airport to the aircraft that allows passengers to embark and disembark.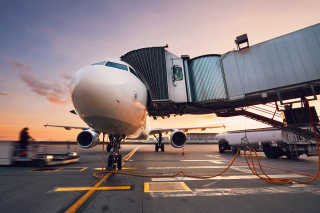 10. What is a layover flight?
A layover flight may also be known as a 'connecting flight'. This means that the aircraft will make a stop enroute and the passenger would have to disembark from one flight and then embark again. Is a layover the same as a stopover? It is, but a longer layover. We explain it further so please continue reading.
11. What is a stopover flight?
A stopover flight is a longer layover flight that may include a traveller (visa and travel restrictions may be required depending on the country) to leave the airport for sightseeing and then return for their connecting flight.
12. What is a nonstop flight?
A nonstop flight is a flight that do not require the aircraft to make any enroute stops. For example, a flight from Singapore to New York that transfers a passenger from one airport to another is a "nonstop flight" when it does not make any stops between those two airports.
13. What is a codeshare flight?
A codeshare flight is a flight that is marketed by one airline, but operated by another. The agreement between two or more airlines allows the carrier to share it's two-letter identification code on the flight schedules of others. Travellers are able to fly on multiple airlines with a single ticket while earning rewards or air miles under the partnership agreement.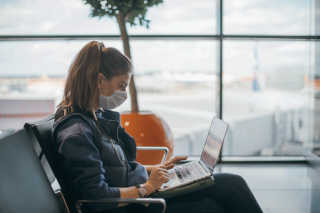 14. What are airline partners or airline alliances?
Airline partners or 'airline alliances' are formed when airlines form special partnerships between two or more carriers to offer their respective loyal customers a better travel experience. For example, airlines have agreements allowing travellers to earn loyalty points while flying on operated flights among the same alliance. Travellers can also enter specific airport lounges.
15. What are frequent flyer miles or frequent flyer programs?
Also known as a "FFP", the frequent flyer program is a loyalty program provided by many airlines. Travellers who enroll in a FFP are able to accumulate points through their flights (mileage) or by purchasing goods and services in exchange for rewards.
16. What is a 'no-show'?
A 'no-show' refers to when a passenger does not cancel their reservation and fails to show up for their confirmed flight in time. All flights scheduled on the same itinerary will also be cancelled without an option for refund, losing the full ticket value. For the majority of the ticket rules, travellers have an option for a refund, the "no-show" penalty fee (varies per airline) will be deducted from the refund amount.
17. What are fare basis codes?
Fare basis codes are also known as 'fare classes'. Airline tickets are associated with a special set of a code of letters and numbers which categorises the fare with rules or restrictions set by the airline. For example, within Economy class, various fare classes exist. Some allow for more reward mileage, exempt airline penalty fees for making changes to the itinerary, etc.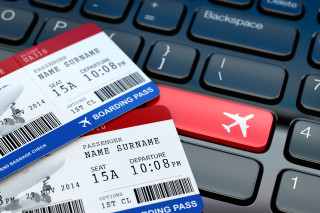 18. What is a flexible travel option or flexible ticket?
A flexible ticket is a new flexible option offered by the airlines in lieu of the recent COVID-19 outbreak when it comes to changing or rebooking their travel. What is a flexible option flight ticket and which airlines are offering this? How to find flexible option flights with CheapTickets.sg
19. What are blackout dates?
Blackout dates are dates identified by the airline that are exempted from special flight promotions. For example, special sale fares are not available for flying during high-peak season. Also applies for redeeming specific airline rewards, such as exchanging your earned mileage for a free-flight, the airline may provide their frequent flyers with specific dates in which these rewards cannot be redeemed.
20. What is a travel bubble?
Travel bubbles form when two or more countries decide to open their borders to one another without having to need for further quarantine measures. However, certain travel requirements, such as requesting for a negative coronavirus test within 72 hrs of the flight may still be required at the time of check-in. Can 'Travel Bubbles' save our holiday plans?
21. What is an open-jaw ticket?
An open-jaw ticket is a round trip itinerary when the origin or destination are not the same on either the outbound and return sectors or both: For example, the three types of open-jaw situations are as follows:
Destination Open-jaw: departs from CITY A to CITY B, then returns from CITY C back to CITY A
Origin Open-jaw: departs from CITY A to CITY B, then returns to CITY B from CITY C
Double Open-jaw: departs from CITY A to CITY B, then returns CITY C to CITY D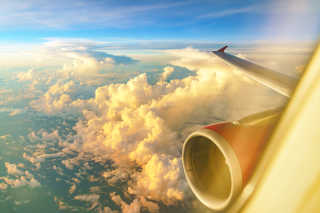 Useful travel terms that will benefit your travel experience
Although these are some of the basic terms that are being used in the travel industry, we hope our our list of these essential travel lingos has helped provide you some clarification for your next adventure. Now that you're savvy traveller, where would be your next travel destination? Whenever that time will be for you to book your next flight, don't forget to check our best flight deals on CheapTickets.
---
Want to read more?