What to know about ETIAS: the new travel requirement when enter Europe
*Updated on 01 August 2023
Will Singaporeans need ETIAS when visiting Europe?
Yes, starting 2024, Singapore citizens and many other non-EU nationals would need to apply for ETIAS prior to departure. So if you're looking to travel in 2024 to countries within the EU you should be aware of this new travel requirement. Let CheapTickets.sg prepare you before your departure: How to prepare and what do you need to know about ETIAS.
What to know about ETIAS?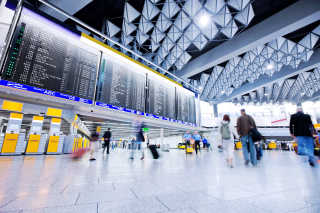 What is ETIAS?
ETIAS stands for 'European Travel Information and Authorization System', the new travel authorisation that is required for travel to and within the EU countries as of 2024. This new documentation requirement does not only impact visitors travelling out of Singapore. According to the announcement by Frontex (European Border and Coast Guard Agency) in 2021, it was reported that roughly 1.4 billion people from 60+ visa waiver countries benefited from visa-free travel to the EU, including travellers from Singapore, the UK, the United States, Australia, Canada, and more.
Which European countries require ETIAS and who needs it?
How much does ETIAS cost?
The ETIAS travel authorization costs EUR 7 (€7) for each application to those who are between 18 and 70 years of age.
The ETIAS fee exemption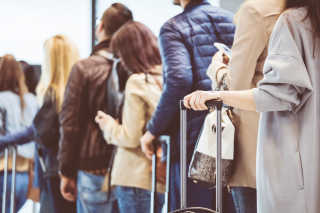 What is the validity period of the ETIAS?
The validation period is for three years or date of passport expiry (depending on which expires first).
Your travel document must also be valid for more than 3 months after the intended day of departure from the EU.
Once approved, the ETIAS entitles the applicant to stay in the European countries (which require ETIAS) for short-term stays: up to 90 days within any 180-day period with valid ETIAS during their stay.
---
When and how can I start applying for ETIAS?
Currently ETIAS is expected to start taking applications from November 2023. Applicants would be able to apply directly online through the ETIAS website or via the app, when available.
How long would the application take?
The ETIAS application is estimated to be processed within minutes to 96 hours, however, please be aware that depending on specific situations the application may take up to 30 days to complete (applicants may be required to provide additional documents or have interviews with EU authorities).
Approval and denied applications will be communicated through email.
What happens if my ETIAS application is denied?
The email will also mention the reason why the application was denied. You have the right to appeal if your ETIAS was refused for specific countries. The reason for the refusal will be based in accordance with the requirements and law set by those countries.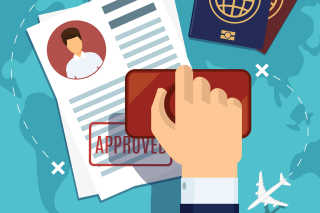 Final tips while preparing for your trip to Europe
And last but not least, when looking for cheap international flight deals from Singapore, don't forget to compare our best airline deals via CheapTickets.sg.
We wish all of our customers a safe trip on their upcoming and future travel experiences.
---
Want to read more travel tips?