Explore Tenerife in your way
Explore Tenerife in Your Way
What kind of traveller are you? Are you a fun-seeker, peaceful soul, or foodie person? Whatever you are, you can always find your way to experience the best of Tenerife, which is a fantastic Canarian island that meets all your demands. It is the wonderful place that offers you diverse possibilities to make your holiday unforgettable.
Which type of traveller are you?
---
Adventure Spirit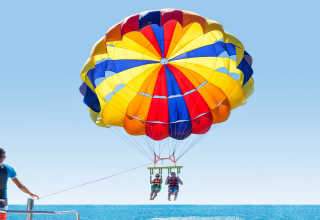 Are you always seeking some excitement? Tenerife is ready for you to get the most exciting feelings through diverse activities.
What are the most popular water sports in Tenerife?
Jet Skiing: Head out on the waters of Tenerife. Jet ski will definitely give you the experience of 'speed and furious' to discover the enchanting coastal areas of the island.
Parasailing: Parasailing will show how incredible it will be when you become a bird and fly along with the Atlantic's ocean breeze during your Tenerife vacation.
Kayaking: There is no better way to do so than in a kayak when you want to get close to turtles, dolphins, and rays in Tenerife. Start your sea adventure by paddling around the beaches and bays on a kayak safari.
There are plenty of things you can try to entertain, amaze and thrill yourself in Tenerife.
---
Nature Enthusiast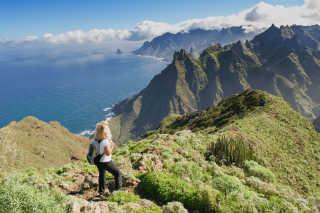 Hiking is definitely an excellent way to discover the wonders of Tenerife in your nature mode. Tenerife is part of a volcanic archipelago in the Canary Islands. A hiking paradise, it showcases stunning landscapes and natural wonders. The Teide National Park, a UNESCO World Heritage Site, features ominous volcanic peaks well over 3,000 metres above sea level, making for a breathtaking hike. You will love the sense of achievement, both physically and mentally. It's always good to get into real nature to experience how sublime it is.
---
Ocean lover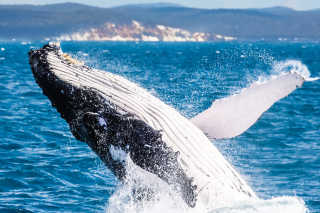 Have you ever seen a whale up-close and personal? Hop on local boat cruises usually departing from Costa Adeje and Los Cristianos, the island's southern area. From the moment you step aboard, you'll experience why Tenerife is reckoned as one of the best spots in Europe for whale and dolphin watching. You will never forget how beautiful the moment is when you see a group of dolphins and whales leaping out of the water. Before going back to the port, you can also enjoy a stop for a refreshing swim and snorkeling in the ocean.
---
Serenity soul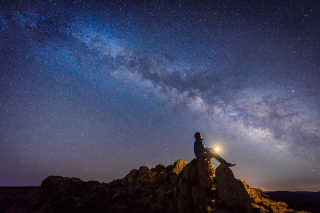 Going on vacation doesn't mean you have to be rush to sights every day. Take advantage of vacation time, disconnect yourself from daily stress, and get away from the hustle and bustle.
3 Tips to relax yourself in Tenerife
Enjoy the Sunny Vibe
Tenerife has an abundance of hotels and resorts, and most of them have a gorgeous pool with a view to die for and a relaxing lounge area that is perfect for lounging all day. Why not spend a day soaking in the sun to get more Vitamin-D?
Catch the Splendid Sunset
Take a stroll along the beach and bump into the sunset in the afternoon. Indulge yourself in the free summer breeze while watching the shades of pink and purple sweep over the sea and horizon.
Treasure the Starry Night
Spend your night under the sky and feed your soul with a starry night on the top of Mount Teide. Make yourself close to the glorious and vast universe. Besides, you could have the best viewing time of the awe-inspiring milky way during the summer months.
---
Gastronomy addicter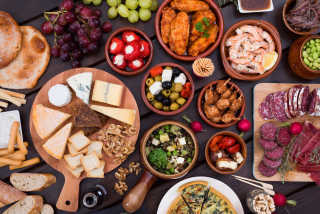 Who's going to be disappointed by Spanish cuisine? I bet the thought of taking a bite of various kinds of tapas already lifts your spirits. Besides delectable traditional Spanish food, you can always find authentic Italian and British food at a reasonable price. Food is not merely a satisfaction of your physical taste bud; it evokes our mental joyfulness. Come on! Delicacy is indeed the vacation's great leveler.
The most popular Canarian food in Tenerife 🍽️
If not all, don't forget to try some of these during your visit
❑ Croquetas Caseras - crispy croquettes
❑ Mojo – Sauces
❑ Papas Arrugadas – Wrinkled potatoes
❑ Goat Cheese
❑ Queso A La Plancha Con Miel de Palma – Grilled cheese with honey
❑ Almagrote – Cheese spread
❑ Arvejas Con Huevo Duro – Peas with egg
❑ Carne Con Papas – Meat and potatoes
❑ Conejo al salmorejo - Rabbit stew
---
Now it's time to switch on your vacation mode! Check and compare our great flight deals on BudgetAir.co.uk and start next journey in Tenerife. You will never be bored here!
---
Want to read more?