Girl Eat World Adventure In Kyushu
GirlEatWorld's adventure through Kyushu
This week inspirational Instagrammer, and Cheaptickets.sg favourite food photographer @GirlEatWorld visited the Kyushu region of Japan.
You can book your flight on Cheaptickets.sg and have your own Japan adventure.
Here's her story!
Whenever someone finds out I am visiting Japan, the #1 most common response would be asking if I am going to Tokyo or Kyoto. Those are two very lovely cities, however there are so, so much more to Japan! In this post, I will be introducing the "lesser known" areas of Japan – the Kyushu region, located south from Kyoto. I put "lesser known" in a quote because two of the cities in my itinerary should be familiar if you studied world history in High School 😉
Without further ado, let's start!
From Singapore, I flew to Osaka to meet with my friend who had been traveling around Kyoto earlier that week. I didn't join her because I had just been to Kyoto earlier this year, and while it was beautiful I would rather save my vacation days and join her for the later part of the trip.
Hiroshima
Technically, Hiroshima is part of Honshu so it does not count under Kyushu, but we made a pit stop from Osaka to Hiroshima since it is on the way! It was an easy 1.5 hours train ride by Shinkansen (the japanese bullet train) from Shin-Osaka station to Hiroshima station.
Hiroshima should not need any further introduction. It is one of the cities that was decimated by an atomic bomb during World War II, and effectively ended Japan's world domination efforts. Today, Hiroshima has been totally rebuilt and is a very much a bustling modern city. However, the Atomic Bomb history still played a huge role in the city's identity.
We reached by 11AM and wasted no time in exploring the city. The weather gods were not on our side that day as it was cloudy and raining the entire day. It makes for a somber mood for visiting perhaps one of the most tragic cities in the entire world.
Places to visit:
The Atomic Bomb Memorial & Atomic Bomb Dome
Hiroshima Castle
What to eat:
Okonomiyaki
When in Hiroshima, have Okonomiyaki (お好み焼き). "Okonomi" means "however you like" and "yaki" means "grilled". So when ordering Okonomiyaki, you can really customize what you want to have inside! In Hiroshima, the okonomiyaki ingredients (cabbage, noodles and meat of choice) are layered rather than mixed, and comes with fried egg on top.
Where to have this:
Chinchinkurin
Okonomimura
Momiji Manju
Momiji Manju is a popular steamed bun snack shaped like Japanese maple leaf that can be found throughout Hiroshima. 🍁 It is filled with red bean jam.
Where to have:
Everywhere in Hiroshima! Even 7/11 or Don Quijote would have one.
Fukuoka
From a history-filled Hiroshima, we took a 1 hour ride with Shinkansen down to Fukuoka's Hakata Station.
Unlike other Japanese cities I visited on this trip, Fukuoka does not offer much in terms of historic education. But what it lacks in one department, it makes up in another – Fukuoka is an absolute foodie destination. For one, Fukuoka is the home of the world famous Hakata Ramen, which should be familiar to all ramen enthusiasts out there. At night the city transforms into a street food lover heaven with the many Yatai stalls that lines the popular districts of Fukuoka.
Places to visit:
Fukoka Castle Ruins
Tenjin Station
Nakagawa Seiryu
What to eat:
Hakata Ramen
Hakata-style ramen originated in Fukuoka, so it's definitely a must-try whenever you are in the city. This ramen is characterized through the rich tonkotsu (pork bone) broth, straight and slightly al-dente noodles, and fried garlic toppings.
Where to have:
Ikkousha
Ichiran
Ippudo
Any Yatai stall!
Yatai Stalls
Yatai stalls are Food stalls that pops up around Fukuoka when the sun sets. It typically opens from around 6pm to 2am, making it an excellent option for dinner or after-drinks snacks. Generally, all stalls offer the same dishes: Hakata Ramen, Oden, and Yakitori. I found that the ramen I had from the stall was even better than the famous ramen shops!
Where to have:
Along the Nakasu island river
Nagasaki
From Fukuoka to Nagasaki, there is no Shinkansen service so we took JR Kamome, which was still just a short 2-hour ride from Fukuoka.
Much like Hiroshima, Nagasaki should be a familiar to all of us. Nagasaki was hit by an atomic bomb 3 days after Hiroshima and to this date remains to be last city to suffer the devastating effect of a nuclear weapon.
Today, much like Hiroshima, Nagasaki has been fully rebuilt. It is now a quaint and charming city with diverse cultural influences. I absolutely fell in love with Nagasaki – although we had originally planned to stay for only one night, we ended up extending one more night.
Places to visit:
Nagasaki Atomic Bomb
Grovers Garden
Nagasaki Ropeway and Mount Inayasa
Hashima Island
What to eat:
Champon and Sara Soba
The dish to eat in Nagasaki is undoubtedly Champon (ちゃんぽん). This clear pork broth noodle soup with pork meat, vegetables and seafood ingredients like fish cake and squid was an interesting one to have. It tasted like chinese food to me, and after looking it up online it does seem to have come from chinese roots. The name itself is Hokkien for "to eat a meal". Sara soba is quite similar to Champon, but with gravy instead of soup and fried noodles.
Where to have:
Eirakuen
Kakuni
Kakuni is another result of the chinese influence in Nagasaki. This snack is a meat bun that taste exactly the same as Kong Bak Pao, a chinese braised pork buns. It consist of pork belly simmered in soy sauce until tender, and served between white buns.
Where to have:
Iwasaki Honpo
Castella
Castella is a Japanese Sponge cake brought into Japan by Portuguese traders in the 16th century. At that time, Nagasaki port was the only place in Japan that was open for foreign trading. Sugar was an expensive item back then and Castella became a luxury dessert to have. Nowadays, the cake is a specialty of Nagasaki.
Where to have:
Bunmeido Castella shop
Chirin Chirin Sorbet Ice Cream
Chirinchirin is a popular treat in Nagasaki that has been around for 50 years. Sold my vendors at tourist places, this sorbet is famous for the way it is served – shaped like a rose. The rose shape is achieved by scooping the sorbet little by little and placing each scoop to mimic rose petals.
Where to have:
Various food vendors. I found mine near the Nagasaki Atomic bomb memorial statue
Kumamoto
Kumamoto is extremely close to Fukuoka – only 40 minutes by Shinkansen and perfect for a day trip. Except when we got there, we wished we had allocated more time to this city. Outside the Kumamoto train station, we rented a car for 80,000 yen for 12 hours and started exploring the city.
Kumamoto was unfortunate to be hit by two very strong earthquakes earlier this year in April 2016. That much is evident while we were driving around town – though most of the city has recovered, we saw disarrayed roof tiles and fallen buildings every now and then, especially at the Kumamoto castle. Although we cannot enter the Kumamoto Castle at the moment, we were still able to see the castle from afar and marvel at how this 15th century building were able to survive the strong earthquake.
Then, we continued our drive down Route 339 to a place called Daikanbo, to see Mount Aso and Kumamoto's beautiful landscape.
Places to visit:
Kumamoto Castle
Daikanbo
Kumamon
What to eat:
Ikinari Dango
Ikinari Dango is a Kumamoto dumpling snack filled with red bean paste and sweet potato. Ikinari is Kumamoto slang for "sudden" so the literal translation of this snack is "sudden dumpling" or "instant dumpling" since the dumpling can be very easily prepared.
Where to have:
You can pretty much find Ikinari Dango all over Kumamoto. I got mine from the souvenir shops in Kumamoto station.
Travel to Japan with CheapTickets.sg.
Getting to Japan from Singapore is super easy and affordable with special sale fares on flights and hotel rooms. Check out all our travel deals Japan such as sale fares on flights to Nagoya to check out the Chubu region and to Fukuoka for the Kyushu region that @GirlEatWorld explored as well as favourites Tokyo and Osaka.
Special Travel Deals:
You are sure to have a good time on your trip to Japan. Start to plan and book your trip online now at CheapTickets.sg.
Special thanks to @girleatworld for taking all the gorgeous pictures featured in today's blog and sharing her journey with us at , be sure to follow her on Instagram for more travel inspiration. Happy travels!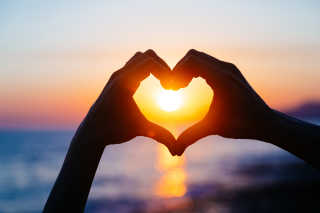 To help you start your search, CheapTickets.sg has found great deals to a few of your favourite [destinations](/flights!
What%20are%20you%20waiting%20for?%20Hurry%20over%20to%20CheapTickets.sg%20to%20grab%20these%20[awesome%20flight%20deals now!