Go Green. Eco-friendly Travel Accessories
Going Green. Eco-Friendly Travel Accessories
It's an unavoidable fact that taking to the skies leaves a large carbon footprint behind. Travelling by train, bus or car also impacts on the environment. Think green, however, when planning a journey and you can still travel while being kind to the planet.
From travel bags to clothing and water bottles, we've been busy investigating and have selected eight eco-friendly travel accessories that will change the way you travel forever.
What are the most eco-friendly travel products to bring?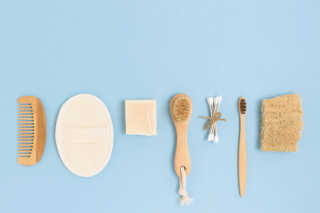 Eco-friendly travel bags
Roomy enough for long treks or city break luggage, a durable and sustainable backpack is a must-have eco-friendly travel accessory. Look for brands that produce bags from either polyester made from recycled plastic or GOTS certified organic cotton fabric. If your eco-friendly bag has waterproof compartments and compression straps as well as an adjustable back-system you can pack comfortably for whatever your journey holds.
Odorless clothing
Save on luggage space and still keep friends along the way with anti-bacterial and odorless clothing. Even better, cutting down on laundry saves time and hassle while travelling and is definitely good for the environment. Shop for T-shirts, briefs, pants, socks, bras and leggings that have been fashionably crafted from GOTS certified organic cotton permanently infused with natural silver. You can wear these antimicrobial and anti-odor basics day after day without having to search out a launderette.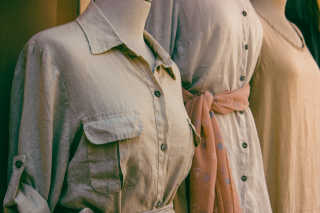 Travel towels
Lightweight when dry, absorbent when wet, quick-drying and definitely environmentally friendly, travel towels tick all the boxes. Towels made from 100% recycled plastic bottles are compact to pack while organic cotton travel towels come in bright colours that look great on the beach and double up as sarongs. Bamboo, relatively new to the travel towel scene, is naturally antibacterial and antimicrobial. They can go for days or even weeks without washing. Linen combines the properties of cotton and bamboo with the added bonus of durability. A linen travel towel will happily cover thousands of miles.
Eco-friendly toiletries
Ditch the bottles of shower gel and pack an old-fashioned bar of soap. Solid toiletries are a solid way of helping the environment so pop solid bars of shampoo, conditioner, toothpaste and even perfume into your toilet bag. No plastic is involved when keeping clean this way while the scents seem more intense and longer-lasting. Other eco-friendly travel toiletries are reusable makeup wipes (just add water) and toothbrushes made from bamboo or beech with charcoal-infused bristles.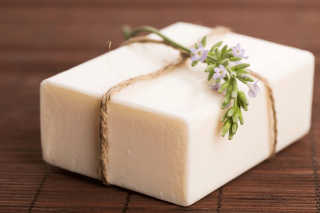 Eco water bottles and coffee cups
A staggering thought – a million plastic bottles are bought every minute. Stop buying them and you're doing your bit for the earth's future. Reusable stainless steel bottles are responsibly manufactured and designed to keep drinks cold for 24 hours or hot for 12 hours. The designs are pretty too. If you really can't do without a regular coffee fix when on the move then pop a reusable coffee cup into your backpack. Look for a design that's made from recycled coffee-chain cups.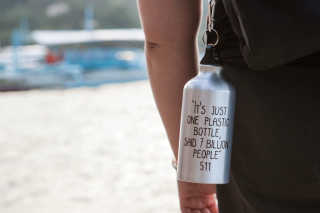 Organic sunscreen
While technically a toiletry this is so important it needs a spot of its own. Whatever your day holds your skin needs protecting as much as the environment does. Many sunscreens contain chemicals that transfer to the water when swimming but are toxic to marine life so look for eco-friendly organic brands with zinc oxide as the main ingredient. These provide excellent SPF protection and are kind to both your skin and the environment. Sunscreens made from zinc oxide are also waterproof meaning you don't need to use so much. If the bottle is made from plant-based or recycled materials, even better.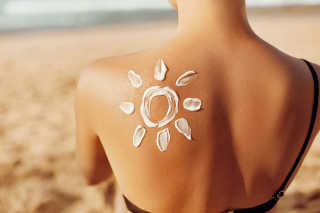 Reusable cutlery
How many times a day when travelling do you find yourself stirring coffee with a plastic spoon or tucking into airline or street meals with a plastic knife and fork? The answer is probably – quite a few. Slip some cutlery made from sustainable materials into your hand luggage and you'll use them over and over again. Bamboo cutlery travel sets are so light, you won't even know you're carrying them and most come with their own carry case so they won't get lost in your bag. Look for a set that comes with chopsticks and a reusable straw and your ready for whatever's on the menu.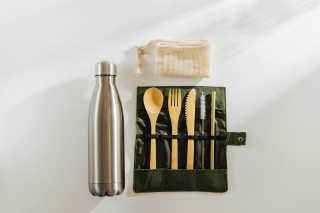 Greener travel for you and the planet
There's nothing better than knowing you're prepared with the best options for you and the environment. Now you've got your eco-friendly packing sorted, it's time to book your next flight with CheapTickets.
---
Want to read more travel tips?