Is it safe to fly during COVID-19
Is it safe to fly during COVID-19?
The 2020 Covid-19 global pandemic has made health and cleanliness procedures at airports a critical measure for both domestic and international flights. Currently, most airports around the world have implemented health checks, cleaning procedures, signage to remind travellers about social distancing and hand sanitising. So read further to find out out the following question that many travellers have on their minds: Is safe to fly during COVID-19?
How safe is it to fly during COVID?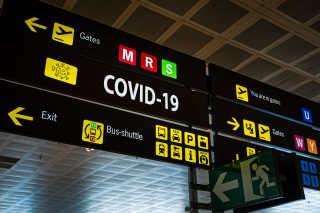 How risky is it to fly during the pandemic?
As with most other considerations relating to Covid-19 there is no 100% guarantee that infection will be prevented. However, there are measures taken by many airlines to ensure that risk for passengers during air travel is minimal. Many airlines have assured travellers of a relatively low-risk due to mask wearing, social distancing during flights (avoiding use of middle seats), thorough cleaning of all high traffic areas both in the airport and on the plane, and health screening at check-in points. Currently, air travel is less of a risk than socialising without masks, going to a crowded bar, party or large event.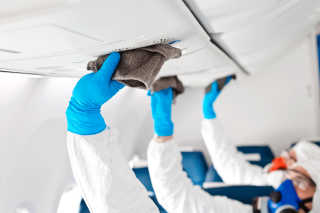 What cleanliness and safety measures are taken at the airport or by airlines ensuring safe travel?
Airport regulations insist on strict social distancing of at least 1.5 to 2 metres while checking in, in waiting areas, during boarding and in-flight. The use of strategically placed hand sanitising stations has made it easy for passengers to disinfect their hands before and after boarding, in bathrooms, in food courts and at baggage handling areas. High risk areas like counter-tops, elevator buttons, door handles and chairs are regularly sanitised, while other areas are disinfected once or twice a day. The majority of airports insist on health questions, temperature checks and hand cleaning before boarding a plane.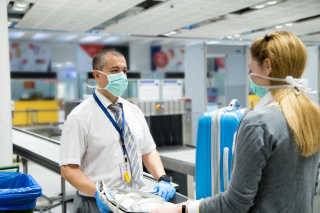 What is the likelihood that someone will get the virus from another passenger?
There is no way to guarantee your safety on any airplane journey. This is why the aforementioned safety measures and social distancing measures should be maintained throughout the procedures from arrival at the airport to departure and arrival at the destination airport. Ensuring the correct safety procedures are followed as laid down by governmental agencies and airlines is currently our best defense against the spread of Covid-19. Most airlines have implemented a testing system whereby passengers must show proof of a negative test taken less than 72 hours before the flight, limiting the risk that a passenger on board may have come into contact with the virus.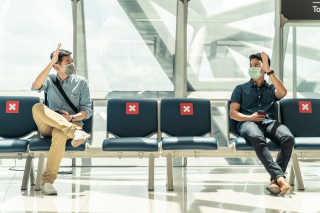 Are the airline high-grade HEPA filters enough to remove airborne viruses?
Most modern airplanes have high-grade HEPA filters that remove up to 99.999 % of airborne particles. This is very effective. Avoiding contact with fellow passengers on the ground and in-flight by staying 1.5 to 2 metres apart is the next step in preventing infection when combined with temperature checks, health questions or Covid-free test results. From airport gates to entry and exit points up to arrival at your destination, prevention of infection has become a top priority.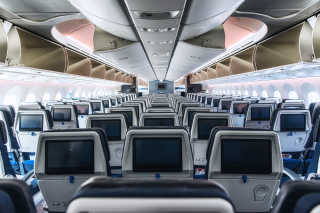 How does air travel compare to rental cars, trains or buses?
Social distancing and hand cleanliness on flights combined with air filtration makes air travel, post-pandemic, one of the safest options. Travelling by train or bus or with a single person in a rental car is probably only very slightly safer than air travel- when in-flight social distancing and ventilation is in place. Some countries that allow entry for foreigners are insisting on a recent (72 hours) negative Covid-test before entry. Other countries are demanding the same when people depart from their country, increasing passenger safety.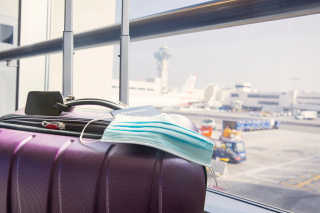 Booking a safe flight
You can also check the airline's and airport sites about the safety measures being implemented at your departure and destination airport and on the airplane. While risk does increase with longer journeys, health screening and Covid status tests are an important factor in ensuring the safety of passengers. For our best prices and comparison data for flights to local and international destinations in the post-Covid 19 era, visit CheapTickets.sg.
---
Want to read more?