Kuala Lumpur 48-hour Stopover
What can I do in Kuala Lumpur During a 48-Hour Stopover?
If you're going to have a short stopover you might be wondering: "What can I do in Kuala Lumpur in 48 hours?"Look no further! As the biggest city in Malaysia, Kuala Lumpur is an exciting and interesting city in which to spend a short stay. The city's beautiful historic buildings, shiny, towering skyscrapers, exciting nightlife and chatty street vendors create a charming and fun holiday mood. The food in Kuala Lumpur is superb and there are landmarks like the Petronas Twin Towers, Batu Caves and the lush, green bird aviaries at Tamang Burang to keep you entertained. Its most famous urban shopping district is the Golden Triangle of Chinatown, Bukit Bintang and the Suria KLCC mall and there are numerous amusement and waterparks to keep the family busy. Let's take a closer look at the city of Kuala Lumpur!
Must-visit attractions
The sky-reaching Petronas Twin Towers are probably the most famous landmark in Kuala Lumpur. They are the tallest twin buildings in the world and the tallest in Kuala Lumpur. At the Batu Caves, you can see no less than six world-famous Hindu temples. The word "batu" means rock and the temples were built into the rock faces in Gombak. They are a very holy place and the location of a shrine dedicated to the Hindu icon, Lord Murugan. It is also here that the annual festival of Thaipusam takes place each year. The Sri Muruga statue represents the Hindu God of War, Kartikeya and is the tallest deity statue of a Hindu god in Malaysia and the third tallest in the world. It towers over awe-struck visitors and took nearly three years to create!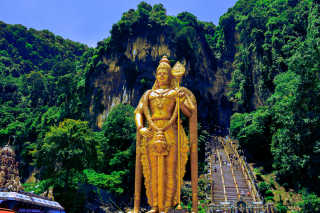 The best places to take an enviable selfie!
The KL tower features an impressive 360 degree panoramic view of the city and climbing the tower is the perfect way to snap a special picture. Its height is increased to an awe-inspiring 421 metres by a long antenna and it is the seventh tallest tower in the world! The observation deck includes a revolving restaurant where you can enjoy delicious food. Beautiful architecture is everywhere in the city centre, so take a selfie with the gorgeous, Masjid Jamek in the background or smile in front of the colourful lanterns in the world-famous Petaling Street in Chinatown. Other great places to take a fantastic photo include the beautifully lit fountain at the Lake Symphony Show in front of KLCC Park and the Skybar at the Trader's Hotel.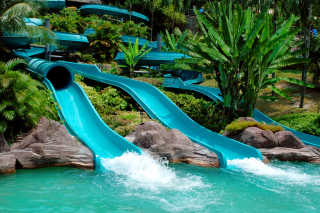 Thrilling things to see
A must for bird and nature lovers, Taman Burung is a large, lush aviary where visitors can view thousands of birds and hundreds of species. Around 200,000 visitors flock to this popular green space in the Bukit Aman green belt. You can find it next to the Lake Gardens, close to the National Mosque and Royal Police Museum. Chinatown is one of the city's most popular and vibrant shopping districts with hundreds of shops and street vendors peddling their food, sweet desserts, colourful or spicy drinks and other goods. Haggling is an acceptable way to get a good deal on curios, crafts and food, like Hokkien mee or curry noodles. It is also here that you will find the iconic Reggae Bar. Amusement parks for the whole family include the Sunway Lagoon themepark, KidZania and the MinNature exhibition park where you can find numerous miniature displays.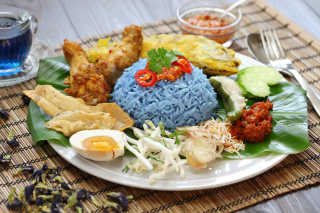 Local delicacies to try
Malaysia's famous blue rice, Nasi Kerabu, is one of its best loved dishes. It is usually served with egg, fried keropok (fish crackers), and chicken. If you enjoy creamy dishes, sample the curry laksa made with coconut milk and laksa paste. Bak kut teh or pork rib soup is another traditional favorite as is Hainanese chicken rice - usually served cold. The ever present roti, satay kebabs, and Nasi lemak - coconut milk rice with fried crispy anchovies, sambals, toasted peanuts and cucumber, are delicious. For dessert, there is Ais kacang, a green-coloured mixed ice. Apam balik is a buttery pancake that you can get from restaurants and street vendors. Kuih bahulu are small, shaped, traditional cakes that are baked in brass moulds. They are available almost everywhere in the city and usually shaped like flowers fish or other animals. Wash it down with Teh Tarik (hot milk tea) or a "Milo Dinosaur" - an iced Milo or Milo and coffee drink.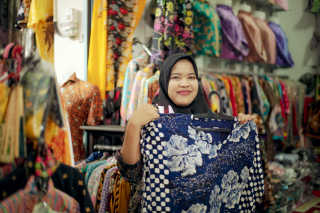 Special items to buy
T-shirts, soft furnishings and sarongs woven from Batik silk are sold by shops and street vendors all over the city. There is a variety of other gifts and clever souvenirs to buy: handbags, tropical fruit chocolates, the ever-popular rhinestone crowns and fabric patterned with gold or silver threads (called songket), or traditional dresses for women called baju kurung can be haggled over. Traders also stock an excellent variety of artistic statues and jewellery made out of pewter. In Kuala Lumpur, cigars, watches, chocolates, alcohol, cigarettes, photographic equipment and watches are duty-free. Many of these and other duty-free items can be found at both the Menara Tower and KLCC mall area. Don't forget to stock up on your favourite instant noodles to take back home with you so you can recreate your holiday vibe authentically! To compare deals on flights visit CheapTickets.sg!
---
Want to read more travel tips?