Legendary Pacific Coast Drive
Legendary Pacific Coast Drive
Flanked by quintessential Australian landscapes, the stretch of the Pacific Coast between Sydney and the Tweed region includes some of the country's most spectacular attractions. Starting in the state's vibrant and cosmopolitan capital, this easy, yet awe-inspiring drive will put you on the path to world-famous beaches, dreamy coastal walks, lush hinterland, stunning national parks, abundant wildlife and rich culture.
🛣️Route: Sydney > Port Stephens > Port Macquarie > Coffs Harbour > Byron Bay > Tweed Heads
🚗Total distance: 818.3 km / 508.5 miles
⏲️Total drive time: 10 hours, 20 minutes
---
Days 1 – 3: Sydney | Arrive via Sydney Airport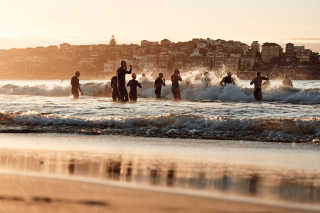 Sydney is a glittering jewel in the nation's crown. Brimming with global icons – including the Sydney Harbour Cruise and Sydney Opera House – this dynamic city is awash with colour and character.
When it comes to beaches, the world-famous Bondi Beach is the place to be seen. One of Australia's most Instagrammed suburbs, this oceanside haunt is full of incredible vistas and trendy restaurants and cafes. Be sure to visit Bondi Icebergs Dining Room and Bar, which overlooks the spectacular ocean pool – there's just about every shade of blue in sight!
Still, Bondi is just the beginning. In fact, there are more than 100 beaches dotted along the city's majestic coastline – from secluded bays to incredible surf spots and everything in between. Explore this water wonderland with a harbour cruise – a truly incredible way to experience the city.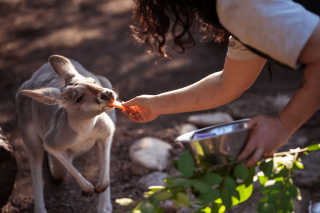 Back on dry land, Taronga Zoo is another Sydney must-see. The magnificent harbourside attraction cares for more than 5,000 animals, including Australian native animals such as the koala, kangaroo, bilby and platypus. And these lucky animals have some of the best views in town, with the glistening Sydney Harbour Bridge as the backdrop. For something truly unique, why not spend the night? Choose between the elegant Wildlife Retreat, a designer hotel nestled among the zoo's natural landscape, or a glamping experience with the Roar and Snore safari tent accommodation, an unforgettable stay which includes intimate animal encounters and fascinating zookeeper talks.
A destination in its own right, Darling Harbour sparkles with activity year-round. Immerse yourself in the sights and sounds of this thriving precinct, packed with great harbourfront dining and entertainment. Don't miss the Australian National Maritime Museum, where the permanent galleries and special exhibitions will leave you in awe. The SEA LIFE Sydney Aquarium, WILDLIFE Sydney Zoo and Madame Tussauds Sydneyare also located in Darling Harbour, offering a host of interactive experiences. Don't forget your camera!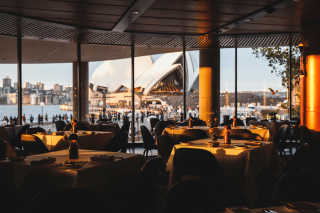 As well as sparkling waters, Sydney is blessed with a flourishing dining scene. High-end restaurants are scattered throughout the city, with fresh, local fare favoured on many of the best menus. Seafood is a particular speciality – the coastal location makes it so – but you will also find exceptional French, Italian, Indian, Greek, Thai… well, just about any cuisine your appetite desires. Don't let the lure of five-star pigeonhole you. The café scene in Sydney is a marvellous world of delicious cakes, pastries and latte art. Baristas and bakers are just as committed to presentation as they are to exceptional flavours, so you can snap some dreamy shots for your Instagram feed before you sample.
Before you leave, shop till you drop in the CBD. Start at the heritage-listed Queen Victoria Building, where the exceptional shopping is matched by the stunning architecture, before moving onto Pitt Street Mall, Westfield Sydney and the ever-so glam Strand Arcade. All are within easy walking distance of each other and boast everything from high-end designer labels to high street brands. For something more intimate, head to inner city suburbs such as Surry Hills and Newtown, where boutique shopping, character-filled cafes and restaurants, and cultural delights are ready to be explored.
---
Days 3 – 4: Central Coast | 1 hour from Sydney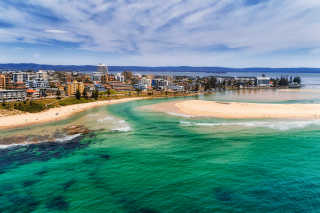 Stretching about 80 kilometres, the Central Coast of NSW is home to some of the state's best beaches and outdoor adventures.
Start the day with pelican feeding on The Entrance waterfront or head to Australian Reptile Park, a hands-on zoo with more than 2000 animals. For award-winning gin, head to Distillery Botanica where herbalist Philip Moore uses flowers, berries and aromatic spices to create this popular spirit. With its rare and lustrous Akoya pearls, Broken Bay Pearl Farm is sure to mesmerise. Enjoy oysters as fresh as they come at the farm's 'shellar door'.
Don't leave without capturing the perfect Instagram shot in aptly named Long Jetty. The 351-metre long jetty is a stunning vantage point, while local cafes and shopping add to the appeal. Take a more active approach with a round of golf at Magenta Shores or Kooindah Waters, or visit TreeTops Central Coast, an adventure park including a high ropes course, a zipcoaster, and the new NetWorld attraction – a series of elevated nets and trampolines providing endless bounce and tonnes of fun . An incredible spot for outdoors activities such as kayaking, abseiling and quad biking, Glenworth Valley Outdoor Adventures is also Australia's largest horse-riding centre, offering lessons, trail rides, and cattle drive rides, plus pony rides for children.
Recommended dining options around Central Coast 🍽️
Raj's Corner
Raj's Corner, Newcastle's most renowned Indian restaurant, boasts a variety of mouth-watering northern and southern favourites, including Halal options.

Indian market
With not one but three Central Coast locations – Kincumber, Terrigal and West Gosford – the multi-award-winning Rajdhani Indian Restaurant delivers delicious Indian fare with exceptional service.

Chinese market
For more than 30 years, the team at Peking Garden in Gosford has been serving excellent Chinese cuisine, including a Hong Kong-style buffet every Sunday.
---
Days 4 – 6: Port Stephens | 1 hour, 43 minutes from Central Coast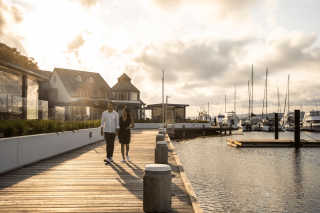 Next is Port Stephens, an idyllic seaside region and dolphin capital of New South Wales. There are no less than 26 impressive beaches and bays to explore, while whale- and dolphin-watching cruises will boost the wow factor on this delightful stop.
Take a hike to the summit of Mount Tomaree in Tomaree National Park, where you will be rewarded with sweeping panoramic views along the spectacular north coast. It's also a great vantage point for whale watching between May and November when these incredible animals embark on their annual migration. For a little help spotting these majestic creatures, there are several great whale-watching cruises available. The national park includes a myriad of picturesque walks, pristine beaches and stunning swimming holes to choose from. In spring, the Morna Point walk comes alive with glorious wildflowers.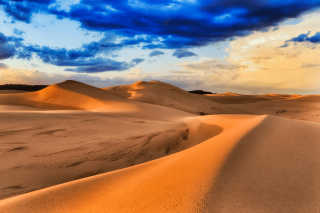 Port Stephens is also home to the largest moving coastal dunes in the Southern Hemisphere. They are a sight to behold and the team at Sand Dune Adventures in the Worimi Conservation Lands can help you navigate this natural wonder. Join them for a spot of quad-biking or sandboarding in the Stockton Bight Sand Dunes. In front of the dunes is Stockton Beach and at 32 kilometres, it's the longest beach in New South Wales. For a unique way to explore it, saddle up on a camel at sunset with Oakfield Ranch.
Waterfront dining is a must in Port Stephens, and the farm-to-table Cookaburra Restaurant and the Little Beach Boathouse are two of the best. Indulge in the freshest local produce while taking in the glistening Pacific Ocean.
---
Days 6 – 8: Port Macquarie | 2 hours, 42 minutes from Port Stephens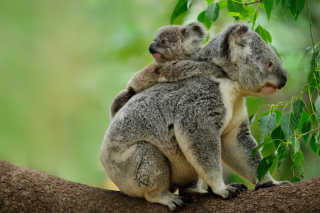 From one port to the next, Port Macquarie is the vibrant coastal city at the heart of the Greater Port Macquarie area. Pre-book your visit to the Koala Hospital, another incredible conservation program, where you can see the native marsupials in exhibit enclosures and rehabilitation yards. The hospital's Adopt a Wild Koala program is a special way to get involved. It helps with the rescue and treatment of sick and injured koalas. The animal encounters continue at the multiple award-winning Billabong Zoo, where you can get up close to Australian and exotic wildlife. Feel the wind in your hair with a speedboat ride along Lighthouse Beach, courtesy of Port Jet Cruises or, set a different pace with a whale-watching cruise instead (May to November). Bid the perfect farewell with wine tasting and hand-made chocolates at Bago Maze and Winery. Don't get lost! With 2000 metres of pathways, the hedge maze is one of the largest in the world.
Before hitting your next stop, pop in at South West Rocks for a spot of strawberry picking. Just 10 minutes north of Port Macquarie, Ricardoes Tomatoes and Strawberry Picking is sure to impress with its crop of glorious red fruit.
Recommended dining options around Port Macquarie 🍽️
Tandoori Kitchen
For authentic Indian cuisine in the heart of Port Macquarie, you can't miss Tandoori Kitchen. Traditional flavours and a welcoming atmosphere have made this a popular choice with both locals and visitors.

Wall of China
Wall of China restaurant offers a wide range of Chinese specialties, including mouth-watering Chef's Creations, as well as traditional favourites.
---
Days 8 – 10: Coffs Harbour | 1 hour, 40 minutes from Port Macquarie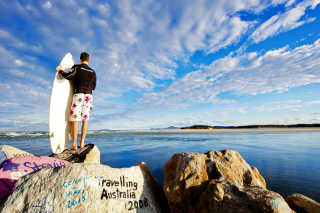 Land and sea come together in the most spectacular way on the Coffs Coast, a region lined by pristine beaches and marine reserves, plus incredible heritage rainforest. It is also packed with fun and adventure, with families sure to adore the amusement rides at the Big Banana Fun Park, like water slides and a tobogganing ride. Make the most of the location with a spot of snorkelling and diving at Solitary Islands Marine Park. Extending along 47 miles (75 kilometres) of coast, the park is home to a huge diversity of marine life, with a tropical, temperate and sub-tropical species of fish, coral and algae.
Small but mighty, subtropical rainforest Dorrigo National Park features a network of walking trails to guide you through the towering sassafras, red cedar, coachwood and yellow carabeen trees. From Forest Sky Pier at Sealy lookout, enjoy spectacular views of the charming township of Dorrigo right through to the coastline. Just north of 'Coffs', as the locals call it, Emerald Beach will delight with its resident kangaroos – a very friendly and photogenic bunch. For golf lovers, be sure to book a tee-off time at Bonville Golf Resort, considered one of Australia's most beautiful courses.
---
Days 10 – 13: Byron Bay | 2 hours, 27 minutes from Coffs Harbour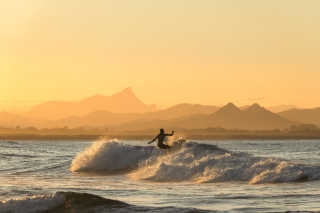 One of the most popular destinations on Australia's east coast, Byron Bay oozes sunshine, surf and sophistication. Located in northern New South Wales, Byron Bay is a bona fide paradise, whether you're lured by the surf, the dining, the shopping, or the genuine bohemian vibe.
Start by watching the sun rise at Cape Byron, the most easterly point on Australia's mainland. For surfers and stand-up paddle boarders – or those willing to give it a go – Let's Go Surfing can arrange an instructor, not to mention an incredible experience riding local waves. Kayaking is a year-round thrill, but from May to November the stakes are raised with dolphins, sea turtles and whales likely to pop up and say hello. For something a little different, not to mention exhilarating, Zephyr Horses can arrange groups tours, taking in forest and beach trails on horseback. Alternatively, go skydiving or hot air ballooning and take in the spectacular bird's-eye views above Byron and surrounding scenic hinterland.
Byron's main stretch is peppered with independent fashion and homewares boutiques, making shopping a treat, and the same can be said for some of the nearby hinterland towns, such as charming Bangalow.
The epicurean experience is also key in this part of the country. Enjoy farm-to-plate dining at Three Blue Ducks at The Farm, a beautifully considered site sprawled over 80 acres with pasture-fed animals, a market garden, nursery and florist. Alternatively, taste local beers at Stone & Wood Brewing Co. or pick up fresh organic produce at one of the many wonderful markets in the region.
---
Days 13 – 15: Tweed Heads | 48 minutes from Byron Bay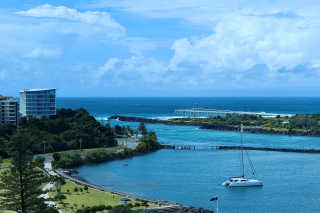 Just north of Byron Bay, the beautiful Tweed region demands attention. A relaxed vibe awaits in this part of the Far North Coast, as does world-heritage rainforest, fantastic surf beaches and moreish local produce.
Tweed Eco Cruises offers unique seafood-catching tours on the Tweed River, on a beautiful wooden river ferry built in 1972, no less. Enjoy the thrill of the chase, and the flavour of the haul, on a Catch A Crab tour; taste local gins at Husk Distillers; and nibble your way around local farms, where delicious macadamia nuts, cheeses, teas and honeys are among the spoils. Be sure to visit Mavis's Kitchen, a relaxed country-style restaurant nestled at the base of Mount Warning.
Plus, frolic among the bright and beautiful sunflower fields at Farm & Co. in Cudgen; head inland to Tropical Fruit World to learn about the kaleidoscope of local and international fruits, and be sure to visit Halcyon House at Cabarita Beach for a cocktail at the multi-award-winning in-house restaurant, Paper Daisy.
Continue on into Queensland, where the cities of Gold Coast and Brisbane both have international airports – a seven-minute and one hour, 17-minute drive from Tweed Heads respectively. Alternatively, keep driving. The entire east coast of Australia delivers on scenic coastal drives, premium beaches, adventure and wildlife.
---
Are you ready to hit the road to discover the spectacular Pacific Coast? Start planning your next journey and find your flight tickets straight away at CheapTickets.sg.
---
Want to read more about driving around the world?