What happens if I noticed my luggage is damaged upon arrival
If you are a frequent flyer, you may have found yourself asking "what happens if I noticed my luggage is damaged upon arrival?". Delayed luggage can be problematic enough, but a damaged suitcase can seriously derail your travel plans. Fortunately for travellers, airlines are responsible for ensuring your checked luggage is properly handled in transit. If you find that your luggage is damaged upon arrival, there are some steps you can take to make a claim for reimbursement or a replacement. Our guide has all the information you need to make filing a claim for damaged luggage as straightforward as possible.
How to handle damaged luggage
---
What to do when you notice your luggage is damaged
To ensure you are covered in the event of any damage to your luggage, you should make sure you inspect it for any issues immediately. This should be done as soon as you retrieve your luggage from the carousel and before leaving the baggage claim area of the airport. By assessing your luggage for any damage at this point, it makes it far easier to consult with airline staff to further your claim. Furthermore, many airlines require that you notify them in person before leaving the airport. General wear and tear and minor superficial damage is not usually considered worthy of filing a claim. However, if you notice damage beyond a superficial degree, you should carry out some basic steps to document your claim. Firstly, take plenty of photographs of any damage to your luggage, as well as any packed items that may have sustained damage in transit. You should also take photographs of any attached luggage tags, as well as put together an inventory of all damaged items. If possible, you should also try and determine the cause of the damage to your luggage and packed items.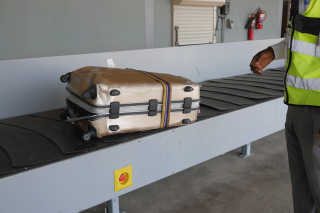 Determining the cause of damage to your luggage
This is another important step to take when progressing with claims on damaged luggage. You should try and ascertain whether damage to your luggage is the fault of the airline itself or if it's due to natural tear and wear. Once again, if it's a damage caused by general wear and tear, minor scratches and dents it is not usually considered worthy of filing a claim. After you have carried out a thorough inspection of your luggage and itemised any damages caused, you will be better able to discuss with an airline representative. You should ensure you are as thorough as possible when carrying out your initial inspection, as the airline is unlikely to allow you to add to your claim if you notice additional damages at a later point. However, policy varies from airline to airline.
Consult with a baggage claim representative
Once your inspection is complete and you have made a full log of any damage to your luggage, you should then consult with the airline baggage service desk within the arrival hall. This will save you from having to return to the airport at a later date with your damaged items. Occasionally, you may find that the airline baggage service desk is closed. In these instances, you should head to the airline check-in desk and file a claim there if the baggage service desk. If you have failed to inspect your luggage before leaving the airport, but notice damages after arriving home or at your destination, you should call the customer service department of your chosen airline at the first opportunity. A customer service representative will then guide you through the next steps that need to be taken. In any event, you will be provided with a claim number and be asked to complete paperwork to further your claim. If you are signing digital paperwork remotely, make sure you complete and return any documents as quickly as possible to ensure your claim is finalised promptly. You should also be aware of deadlines when reporting a claim. Many airlines only allow you 24 hours to make a damage claim if you have travelled on a domestic flight. However, most airlines will provide you with a 7-day window if you have taken an international flight.
Keep hold of damaged luggage items as proof of your claim
You should ensure you keep hold of all damaged luggage, packed items and documentation until your claim has been finalised by your airline. If you have failed to present your damage claim at the airport before leaving, you may need to courier said items to the airline for inspection. Some airlines may offer to repair damaged items or replace them entirely, although this varies between operators.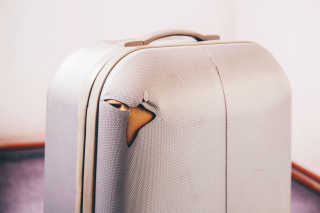 Liability of airlines
Although you will be able to file a damage report to notify airlines of any issues with your baggage, you should be aware that there are some types of damage an airline is not usually liable for. Many airlines will not provide reimbursement for light superficial damage to your luggage exteriors. If damage can be attributed to your own doing, such as if you have over-packed your bags and suitcases, an airline is not usually liable. Damage caused by weather, such as rain or snow is also usually not the responsibility of the airline. If damage has been caused by items you have packed yourself, such as leaks or spillages, an airline is also not likely to be liable. As the airlines have different rules and policies regarding baggage claims, please check with the operating flight carrier for further details.
Insurance cover for damaged luggage and contents
Standard travel insurance usually includes baggage cover, which provides you potential reimbursement if your bag is stolen, lost, or damaged in transit. However, cover varies among suppliers. Credit card baggage insurance is a reliable alternative if your airline does not offer sufficient coverage. In most cases, credit card baggage insurance provides you with secondary cover, allowing you to claim for smaller items such as toiletries and clothing. When making a claim for credit card baggage insurance, you will need to provide a significant amount of information, including your claim number, flight itinerary and any documentation provided by the airline. Your claim report filed with the airline will serve as your receipt when making a claim for insurance with your travel insurance or credit card company.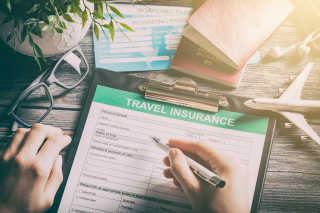 Although we provided some travel tips on what to do when you notice damage to your luggage, please also check out our other blogs with other travel tips to help prepare for your next trip. When the time is right, compare airline deals and book your next flight around the world on CheapTickets.sg.
---
Want to read more travel tips?