What can I do in Manila during a 48-Hour stopover?
When planning your stopover in Manila, it's best to plan your sightseeing trips and activities well in advance. This way, you can visit all the best landmarks in Manila and still have enough time to fit in a few, interesting off-the-beaten path activities. There are plenty organised tours offered by experienced guides and professional tour companies in the city but if you want to sightsee alone you can opt for a self-guided tour. If you're wondering what can I do in Manila in 48 hours, the answer is a lot. You won't get bored in the world's fifth largest urban area.
Must visit attractions in Manila
Hundreds of visitors every year flock to Rizal Park, one of the largest historic urban parks in Asia. It stretches over 58 hectares of land that was once called 'Bagumbayan'. You will find it close to the Walled City of Intramuros on the eastern shores of Manila Bay. The park is popular with tourists and locals and attracts devotees from all over the world.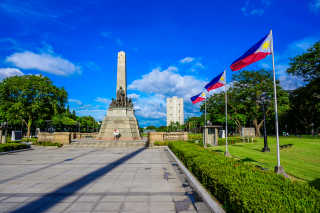 Located close by is the citadel of Fort Santiago. Dating back to 1593 the fort was built by Miguel López de Legazpi to protect the newly proclaimed city. The site is notable as the place where several lives were lost during World War II. José Rizal is a national hero in the Philippines and was imprisoned here before his execution in 1896. The Rizal Shrine houses mementos of the hero and bronze imprints of his last steps.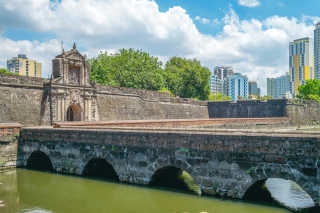 Places to take the perfect picture
After Rizal Park and Fort Santiago, Manila Ocean Park is a fun place to snap a selfie and get to know the marine life of the area. Stand in front of the shark and ray tank with your friends or family or get yourself into the frame with sea-lions, birds of prey and a brightly coloured octopus. The park includes places where you can interact with sea-life, places to eat and shops where you can buy gifts to take back home. You will be impressed by the sheer size of the park and the dolphin shows make it well worth a visit before you leave.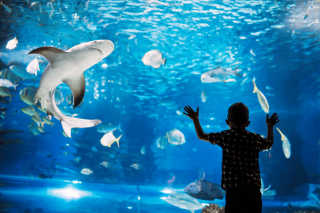 Things to see in Manila
The Manila Baywalk overlooks the beaches of Manila Bay along Roxas Boulevard. This picturesque walkway extends for two kilometres from the starting point near Rizal Park and visitors can walk to the Cultural Centre and yacht club. This is a great area to visit in the evening to enjoy the sunset while dining at one of the open-air cafés. All of Manila's traditional seafood, pork and beef dishes are served here against a delightful background of live music and intriguing statues of important historic figures. Here you can also find mime artists, acrobats, and performance artists putting on a colourful display for tourists.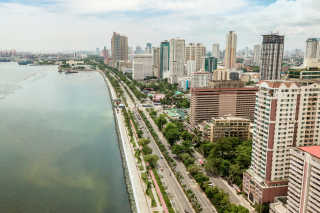 Local delicacies in Manila
Whether you love to sample traditional food while on holiday, stick to your usual fare or prefer to sample some fusion dishes, there are just some dishes every visitor to Manila needs to try! Well known for juicy meat dishes, vegetarian delights and tasty desserts, dining in Manila is a treat! There is plenty of excellent food available from street vendors, bistros and gourmet restaurants in the city so you will be spoiled for choice. Be sure to try the Adobo - a marinated chicken, pork or beef dish which mingles the flavours of soy sauce, garlic, vinegar, bay leaves and pepper, followed by traditional Buko custard pie and don't forget to sample a traditional Halo-Halo ice dessert. You will find them at informal vendors across the city. Made with evaporated milk and fruit, Halo-Halo is one of the city's most popular treats.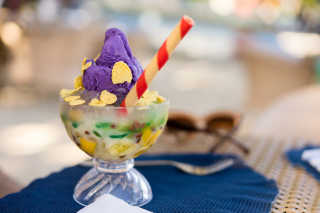 Things to buy in Manila
There are many curios on offer in stores and street markets in the Philippines. One of the most popular is Piña cloth. Made using pineapple fibres, in a process that takes many hours, the delicate cloth is a favourite among tourists. It is used to make the Saya and Barong Tagalog - traditional forms of dress in the Philippines. Also on sale are linens, bags, table linens, and soft furnishings made from this soft, but durable fabric. Barako coffee is a popular take-home gift for family and friends. It is made in Batangas and enjoyed for its fruity flavour and fine aroma. Locals often drink it with pan de sal or sweet desserts.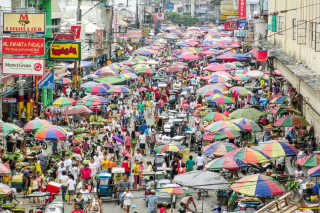 ---
To compare prices on flights to Manila and other destinations, visit CheapTickets.sg.
---
Want to read more travel tips?