The Microchip Shortage Might Affect Your Travel Plans
The Microchip Shortage Might Affect Your Travel Plans
In a world that is increasingly dependent on technology, the global microchip shortage is probably the biggest hit that the automotive industry has faced as an aftermath of COVID.
At the moment, the world is experiencing a critically low supply of microchips- an essential component of the gizmos that we use in our day-to-day lives, such as our phones and laptops.
Maybe you've heard about this current topic on the news, but what you probably don't know is how this could affect your upcoming plans to travel. Read on to find out more about this global issue.
Frequently Asked Questions
---
What this means for your travel plans?
The popular travel demand of car rental has a supply that is more limited than ever before, given the current state of the automotive industry.
At CheapTickets.sg we offer car rental deals from the world's largest car hire companies, powered by CarTrawler. However, the global microchip shortage has a direct effect on the availability of our offers for car rental.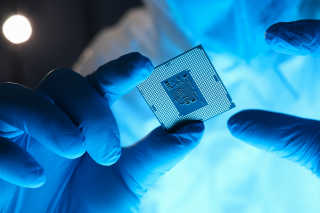 Why are microchips so important for cars?
A microchip, also known as semiconductor, is needed to run the high-tech features that are installed in many modern cars.
Microchips are electrical switches that can turn a current on and off, which means they are an essential piece for a vehicles gas pedal, brake system, transmission, display and touch screens.
Modern cars with higher functions can need up to thousands of these built in microchips.
Why is there a microchip shortage?
Factories were shut down for months during the Covid-19 lockdowns, severely halting the production of microchip components. By the time factories were allowed to open up again, the loss of production time meant they had a hefty backlog of orders to carry through.
However, this wasn't the only set-back for the chip production line. Besides the lockdows, a series of unfortunate weather catastrophes led to an even further delay. A major plant in Japan, responsible for manufacturing microchips for nearly one-third of all cars globally, caught on fire- supposedly from an electrical overcurrent. Not only this, but the freezing winter in Texas meant that the plants over there were also forced to shut down during this period.
Considering there are only a few factories in the world that produce microchips, the loss of these plants in Japan and Texas crippled the supply chain. From this moment onwards, the backlog for chip production began to really pile up to the point where it was uncertain how long it would take until all orders were to be cleared.
As a consequence of these events, microchips are in alarmingly low supply; there simply aren't enough of them to meet the industry demand.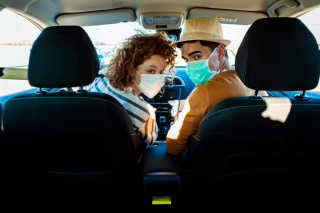 Why is the automotive industry most affected?
At the beginning of the Covid-19 pandemic, car companies cut down on their orders for microchips as they experienced a decline in sales for their vehicles.
Instead, consumer electronics took over the majority of microchip orders. With obligatory stay-at-home measures enforced by many governments, there was a massive increase in the usage of digital technologies to essentially resume life, but indoors. With many people needing new laptops, webcams and devices, the demand for consumer gadgets skyrocketed during this period. As a result, tech giants like Apple and Samsung placed many orders and stockpiled on microchips early on in the pandemic- which, in retrospect, saved them from the extreme shortage later on in the year.
Fast forward to the end of 2020, when the demand for cars picked up again, car manufacturers had difficulty in finding supplies due to the extreme shortage in microchips. The demand for car microchips increased, all while chip manufacturers were struggling to make up for the production time that was lost to COVID lockdowns and the weather events that shut down major plants. On top of that, manufacturers weren't able to immediately shift from producing chips for consumer electronics to the kind of processors that were needed for motor vehicles.
As a result, the automotive industry has been severely impacted by the shortage of microchips. Manufacturers are facing extreme production delays as they wait for their microchip orders to come through so that they can make their vehicles. At the moment, new cars aren't being finished or shipped, and because of this we are seeing a steep increase in car prices.
It is estimated that it could take up to 10 months or more before factories are able to clean up their backlog of orders and resume 'normal' operations.
---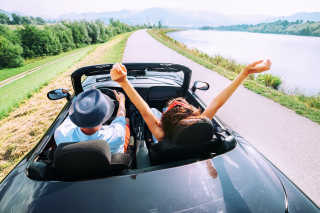 Book your car hire in advance
Are you planning a trip on the road for your next holiday? We advise you to book your car hire longer in advance than you normally would. On the contrary, we highly advise against booking your car hire last-minute. This way, we hope to avoid a situation where you would not be able to hire a car during your holiday.
CarTrawler offers flexible bookings: you can modify or cancel your booking up to 48 hours before your car hire pick-up. As well as this, there is an option to purchase additional coverage for car hire damage protection at the time of booking.
---
Want to read more?