Medical emergency preparation tips before you travel
Medical emergency preparation tips before you travel
If trying to handle, understand and get the right treatment for such situations at home is already difficult, imagine how it may be when you're abroad. So before you head off to your next holiday, take a look at our checklist of advices and tips on how to prepare for a medical emergency even before your travel.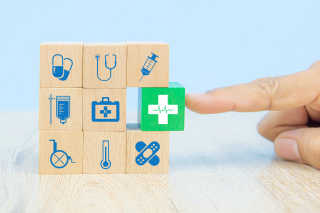 What can you already start preparing before you travel?
---
Plan ahead and be prepared before you leave
Download a translation app or have a list of useful medical terminology
Unless you can also speak the local language or if English is commonly spoken at the destination, you will run into issues when asking for assistance. Especially when trying to explain your medical situation, it will be helpful if you know some useful terms in the local language that would describe certain situations:
Body parts: Head, stomach, arms, legs, etc
Words to describe conditions: Pain, hurt, migraine, headache, stomachache, etc
Level of pain: Little, a lot, some, etc
Although you can carry a list of these translation with you on a piece of paper, you can also consider downloading a translation app to your mobile device(s). Although some apps may be better at translating over others, the other convenience factor is that they may be used 'offline', meaning that you may not necessary need any connection to the internet/Wi-Fi.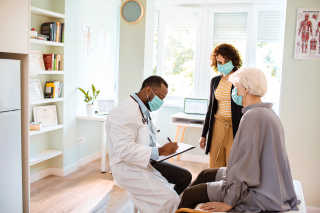 Carry a doctor's note
If you have a pre-existing medical condition, then ask your primary doctor to provide a letter identifying your pre-existing medical conditions. In case you need to ask for medical assistance while you're abroad, this supporting document will also provide additional information to the local medical staff. It would be extremely helpful in situations where you've had previously experienced side-effects when taking certain medications.
---
Bring enough supply of medicines in their original case with clear labels
If you are taking daily prescriptions, make sure you bring some extra supply of your medicine in case of any unforeseen events that may prolong your stay at your destination. Also in regards to bringing medications across borders, please make sure you are aware of the guidelines set by that country. Depending on the country you are visiting, some countries have a tighter restriction on certain types of medications. Avoid having your prescription identified as a type of narcotics by providing additional supporting documents, such as a doctor's note, and make sure these prescriptions are in their original container and clearly labelled.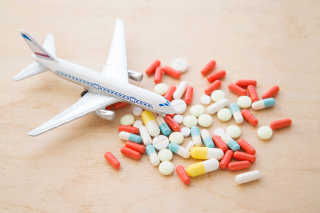 Embassy and Consulate contact list
Have a list of the local Embassy and Consulate contacts in case you need to reach out to them. The government provides a list of Singapore's Embassies and Consulate offices located around the world.
---
Travel insurance
Not only does travel insurance cover for theft or loss of luggage, it also provides coverage on costs incurred by illness or accidents. It is important to understand that not all hospitalization costs and/or medical bills are covered by the insurance policy and this would be on case-by-case basis. Depending on the insurance plan, the terms and conditions will vary, but travel insurance can only be bought right before departure. If you're considering purchasing travel insurance, it's also important to see whether they have 24-hour online support in case you need to contact them for questions while you're abroad. This would be helpful especially if you have an internet connection and need to reach out to them in your local language.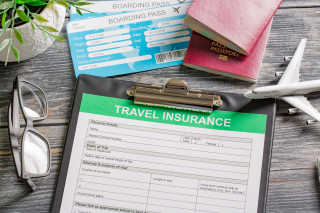 Understand your credit card benefits
We suggest bookers to also check and understand if any travel insurance benefits are associated with the credit card they will be using for booking the flights. Depending on the credit card you use for buying the flight ticket(s), the purchaser may automatically have extra travel insurance benefits or protections, that is provided by the card company. This may include emergency benefits such as travel delay insurance, trip cancellation insurance, or supplemental medical coverage.
---
Understand the change policies of your flight ticket
In case you need to modify your flights, it's important to understand your flight ticket change policies:
Is there a penalty for changing the travel date and how much would that be?
Depending on the price you pay for the ticket, there may be an additional airline change fee or if the airline is providing travellers with a flexible ticket service, the carrier may waiver this change fee. Once again this depends on the rules associated with the ticket that you purchase, as well as, the ticketing airline carrier and their policies.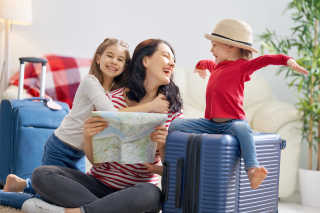 Especially when sudden circumstances arise while travelling, including falling ill, you may feel extra anxiety due to the fact that you're away from home. We hope that this preparation checklist can help you eliminate some of that uneasiness even before you start travelling.
Of course, the best travel experience is one where you can check-off everything on a 'different list': the list of all the exciting things you wanted to do while you're on holiday. So when the time is right and you're ready to book that trip to your holiday getaway, check our flight deals.
CheapTickets.sg wishes every traveller a relaxing and safe journey.
---
Want to read more travel tips?