Reasons To Visit The Margaret River This November
5 Reasons to visit The Margaret River this November
Just an easy three-hour drive from Perth, Margaret River is a prime example of untamed Aussie beauty, offering an enticing mosaic of pristine natural wonders, premium wineries, world-class restaurants and much more. Plan your trip from 16-19th November and enjoy the Margaret River Gourmet Escape, a must visit food and wine festival, taking place only once a year.
There are numerous reasons to visit the Margaret River, however, this is why you must go there during spring, precisely this November!
1. Gourmet Escape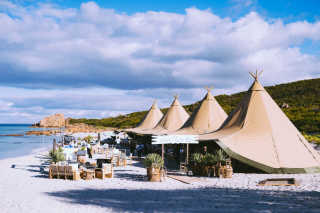 Take your tastebuds on an adventure at Australia's biggest food fest: Margaret River Gourmet Escape presented by Audi. The annual event, which will take place during 16-19th November this year, offers a unique opportunity to taste amazing wines and dishes that let quality produce shine, all set in the spectacular natural surroundings of the Margaret River Region. Foodies all around the world come to Margaret River every November not only to feast on the finest food and wine, but also to meet top international and Australian chefs, participate in hands-on masterclasses, learn more about local produce andrub shoulders with famous chefs, with this year's guests including Rick Stein, Andre Chiang, Curtis Stone and May Chow!
2. Experience nature in its true beauty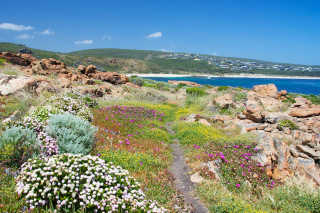 Spring is the best period for nature lovers to visit Margaret River. Only in this period you can see wildflowers in full bloom, green forests and red rock formations. The region is home to more than 2500 species of wildflowers, which can be viewed during nature tours. If you want to feel small amid the tall trees, go for a stroll in the Boranup Forest, which offers a feast for your senses, with dazzling wildflowers on the forest floor, orchids and funghi, paired with the fresh smell of eucalypt and the sounds of native birds. Don't let the photogenic scenery be forgotten! Bring your camera and document your journey to help you remember this beauty.
3. To avoid the school holidays crowd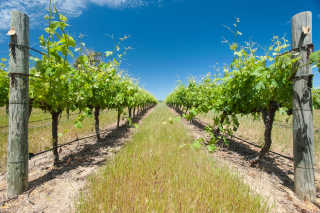 The spring season is great to visit (during September-November) in order to avoid the school holiday crowds. A plus is also the temperature, because the weather is not too hot yet and you can enjoy everything that Margaret River has to offer.
4. Hike the Cape to Cape Track.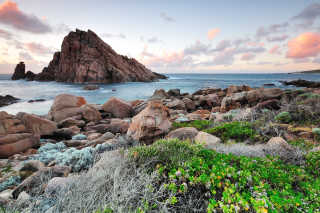 The Cape to Cape track is 140 kilometres long and stretches from Cape Naturaliste to Cape Leeuwin, encompassing some of the area's most beautiful scenery. The perfect time to hike the famous track is during spring, when you can see the soaring karri forests, a fascinating display of vegetation, spectacular coastal scenery and splendid rock formations along the way. Allocate at least a full day to enjoy the journey, or book a tour with an itinerary ranging from three to eight days. .
5. Whale watching
The Margaret River Region is home to some of the best whale watching spots in Australia, and the optimal time to do this is during spring. Go in November to Margaret River and witness one of nature's most impressive wildlife spectacles. You can watch the action unfold on the horizon from the shore or get up close on a whale watching cruise that departs from Dunsborough and Busselton.
See more, do more, feel more with CheapTickets.sg!
To help you start your search, CheapTickets.sg has found great deals to a few of your favourite destinations!
What are you waiting for? Hurry over to CheapTickets.sg to grab these awesome deals now!