Rent A Car What You Need To Know
Renting a car for your vacation
It is an increasing trend now for travellers to rent a car while overseas. After all, what is more memorable than a roadtrip?
Plus, there are many benefits to renting a car - there's the freedom of choosing to set off from locations at your own timing, car rental arrangements can be done relatively quickly and can turn out to be cheaper than domestic flights or express train tickets. Best of all, you have this private space to yourself, no more crowded buses or chaotic taxi drivers.
However, before you set off, what exactly do you need to know when renting a car for your holiday?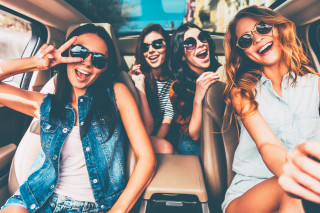 1. Credit card requirement
A credit card in the driver's name is almost always required by car rental companies. This is because deposits are mandatory when renting a car, in which charges will only be deducted from your credit card if a problem arises.
For instance, if you ever do meet with an accident and thus caused damage to the car in any form, the repair fees will be deducted from your card. But no worries, there is car insurance available for all kinds of scenarios, just remember to purchase the package that you think is most suitable for your trip.
2. Car size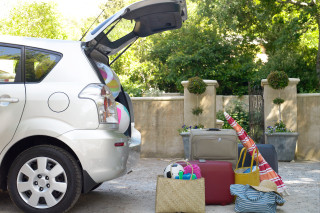 In an attempt to save costs, many people tend to reserve the cheapest (and hence the smallest) car model. However, this might not be the car you ultimately want or need. One way to prevent yourself from making this mistake would be to think about how much luggage and bags you wish to leave your holiday with - sometimes, it might be better to choose a slightly larger car model so you can pack up all your bags with ease.
As larger cars are typically built with long distance cruising in mind, they also enjoy better stability due to a bigger wheel base. You will also get a larger and hence, more comfortable seating space whilst on your roadtrip. Therefore, if your driving route includes long hours driving off the track across rocky landscapes or mountain slopes (and less of short distance within city-driving), it might be better to rent larger cars.
Search for car rental deals right here on CheapTickets.sg.
3. Collection & return times
This is where it gets a little tricky - some car rental firms might be a little ambiguous as how their per day prices work. For instance, you collect your car at 10am and now the question is if the per day charge is till 10am the next day (24 hours later) or till 12am the next day too (but 22 hours later).
To solve this, you should always come to a clear agreement with the car rental firm, asking for the rental costs you will be charged with at the exact times and dates.
Or, to make things easier, why not book directly with CheapTickets.sg?
4. Rental agreement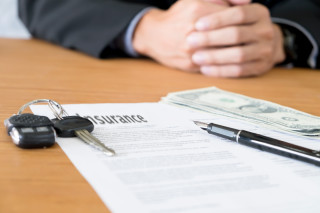 Before collecting your keys, you first have to sign the rental agreement, which is the contract between you and the rental car firm. People often prefer to just skim or look through the papers as quickly as possible but this is probably the most important piece of contract throughout your car rental journey.
In the car rental agreement, do remember to take note of some of these following important specifics:
Rental term
Rental fees
Insurance details
Mileage limitations
Additionally, it is crucial to have the number of the car rental firm so you will be able to contact them in times of emergencies (theft, accident). Do also remember to check your assigned car for any existing damage or faulty workings before you leave, whereby doing this additional check may save you from having to pay for the repair of something the previous user had damaged.
Insurance
Do not overlook the importance of buying insurance as once you are properly insured, you can have a peace of mind during your roadtrip - where you don't have to worry about the condition of your car or what's going to happen next. Luckily, most of the popular and well-established rental companies do automatically include basic insurance policies in your rental agreement as part of the rental charge. Some of these policies could be on collision damage waiver (CDW), legal liability insurance and theft insurance (TW).
Search for car rental deals right here on CheapTickets.sg.
5. Booking in advance
Unsure if you should book your rental car in advance or arrange one on site? While it is indeed possible to do both, especially since airports typically have car rental booth services available as well, the early bird catches the worm in this case.
Thus, you do have to take into account the crowds during popular travel seasons, the possibility that the best rated cars might have been booked by others and that feeling of helplessness should you ultimately be unable to book a car at the very last minute. Hence, it is definitely recommended to book your rental car well in advance. Plus, most firms allow free cancellation of the car for as late as just one day in advance.
6. Age limit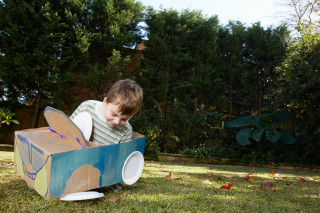 Obviously, there are different legal driving ages in different countries with the common being at 18 years. However, this legal driving age is sometimes different from the legal age in which travellers are able to legally rent a vehicle for use. Hence, it is important to check up on these details in whichever city you arrive at, just to prevent yourself from incurring additional fines or vehicale confiscation - that will be a real headache then.
Search for car rental deals right here on CheapTickets.sg.