Road trip across magical Iceland
Road trip across Iceland
Iceland has a special place in my heart. It is so enchanting and magically beautiful, perhaps my favourite country in Europe. Iceland has exceeded all my expectations. In this blog we would like to show you a nice road trip route through the south of Iceland.
---
Planning the road trip across the south of Iceland
Coming up with the right route for a road trip through Iceland is no easy task! Iceland has so much to offer and it can be difficult to choose which part (or all) to see during your trip.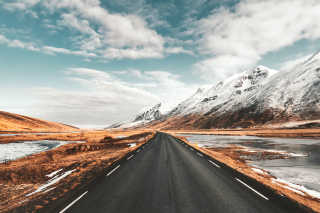 Day 1: Arrival, shopping and accommodation in Reykjavik
Once you arrive at Keflavik airport you can pick up your rental car and, from there, it's going to be an hour drive to Reykjavik. If you arrive early on your travel day, you can already start exploring Reykjavik. Since I wanted to leave Reykjavik early the next day to start my road trip, I slept in a hotel just outside the city. That way, you can easily drive away from Reykjavik the next day and let your adventure start.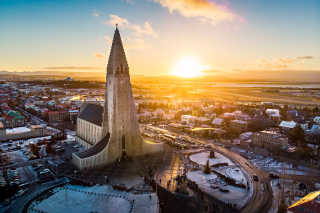 Day 2: Amazing waterfalls- Seljalandsfoss and Skogafoss
Day two was entirely dedicated to visiting waterfalls: Seljalandsfoss and Skogafoss. I am so happy when I see the water powerfully cascading down within a short distance away. Natural phenomena like this remain breathtaking.
Seljalandsfoss waterfall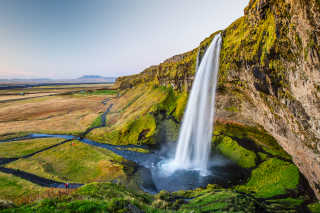 Seljalandsfoss (A) is a 65 m high waterfall and is one of the best-known waterfalls in Iceland. The special thing here is that you can walk behind the waterfall. Be careful though, the path can be very slippery!
Skogafoss waterfall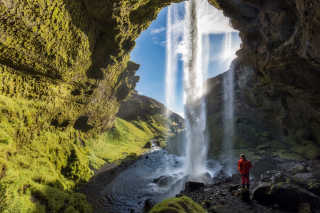 The waterfall of Skogafoss (B) is 60 m high and 25 m wide. Via a staircase, you can walk all the way to the top to see everything from up there. It is also possible to hike to the top. Especially in spring and summer, this is a gorgeous hike. The hike is also possible in the winter, but be sure to bring and wear durable, good walking shoes and spikes with you.
---
Day 3: Road trip to Reynisfjara Beach, Kirkjufjara, Dyrhólaey & Sólheimasandur plane wreck
On the black sand beach Reynisfjara (A) you will find a beautiful basalt formation called Hálsanefshellir. Here, there are also several shallow caves created by erosion (only visible at low tide and in calm seas). The area is home to many birds, including puffins, fulmars and guillemots.
Kirkjufjara (B) is another black beach in the same region as Reynisfjara. You will find Kirkjufjara on the Dyrhólaey peninsula near the village of Vík in southern Iceland. This beach is also incredibly beautiful and feels a bit magical with its black sand.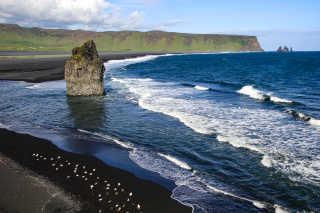 Then you can drive on to Dyrhólaey (C), which is the southernmost tip of Iceland. Dyrhólaey is a cape with a massive arch carved out by the sea which looks very impressive. The last stop of this trip is at Sólheimasandur (D), the plane wreck. From the place where you park the car, it is about a 45-minute walk to the plane wreck.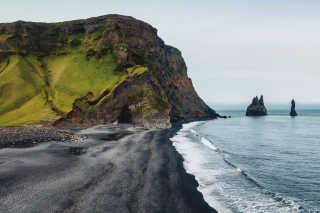 Day 4: Skaftafell, Fjallsárlón, Jökulsárlón & Diamond Beach
On day four, I visited many places. You could also choose to divide this over two days if you have more time.
Fjaðrárgljúfur and National Park Skaftafell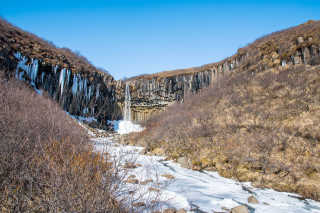 The first stop of the day would be Fjaðrárgljúfur (A), a green gorge in the south of Iceland, just west of the town of Kirkjubæjarklaustur. The small Fjaðrá River flows through the gorge and flows into the Skaftá River a little further down. We see the gorge amidst snow and ice in winter, but every season it looks completely different. The second stop is at the Skaftafell National Park (B) where you can do several things, including hiking. There are numerous other hikes to be found, which is logical as hiking is the only way to explore the park.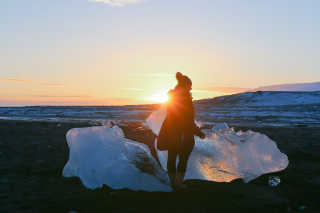 Diamond Beach and Jökulsárlón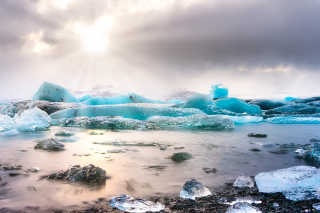 You can spend longer hours in the park and spread the sightseeing over two days. If you don't have the time, you can continue after Skaftafell to the triangle where you will find several glaciers and the Diamond Beach. The most famous glacier lake is Jökulsárlón (D). Many people drive there and skip the other glaciers. A shame, as far as we are concerned!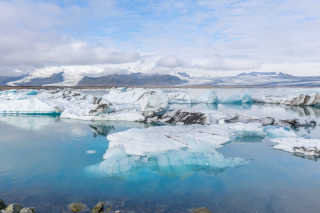 The glacier lake Fjallsárlón (C) is situated about 11 km from Jökulsárlón, at the end of the glacier tongue Fjallsjökull and is also worth stopping to enjoy the clear blue water and beautiful views. After visiting the glacial lakes you almost literally cross the road to explore Diamond Beach (E). On this black beach you will find diamonds formed by ice. The glare and colours of the sun make them look like diamonds. On this beach you will find ice blocks in all shapes and sizes. They come from the glacier lake and cover the whole beach.
---
Day 5: Hofn Harbour & Stokksnes
On day 5 we visited Hofn (A) and the harbour of Hofn. Not very spectacular, but it was nice to see and do something different. After a round across the town, we drove to Stokksnes (B) and that was absolutely worth it!
Stokksnes is amongst the most beautiful beaches of Iceland. The beach is special because of its black sand, but also because of its steep, pointed mountains that rise up on the side of the beach. The peaks of these mountains are up to 454 m high. It really gives a great phenomenal view. On the beach next to it, you might have the chance of spotting seals which is also great!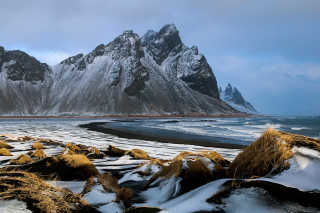 At the end of the afternoon we drove to Hoffel (C), a place close to Hofn, where we found hottubs in the backyard of a farmer. You won't find many tourists here (mainly Icelanders themselves) and you pay when you go by putting money in a letterbox. Need to relax and unwind? Then this is a very good idea!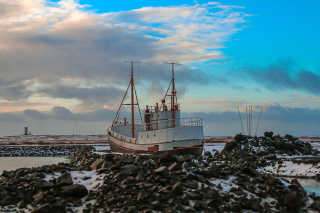 Day 6: From Hofn to Reykjavik - Kerið, Gullfoss & Geysir
On day 6, we drove back from East to West, from Hofn (A) heading towards Reykjavik. This is a fairly long drive, so keep that in mind!
The Golden Circle (B) is on the schedule today and we will arrive there around 2 pm. The Golden Circle is a 300 km long tourist route in South Iceland. The Golden Circle can be reached and driven around in different ways, so look for what fits and keep your own order. We visited Kerið, Gulfoss and Geysir.
Kerið (C) is a 55 m deep funnel-shaped crater that is partly filled with water. Totally different picture in summer and winter, but both beautiful. After Kerið we drove in the direction of Gullfoss.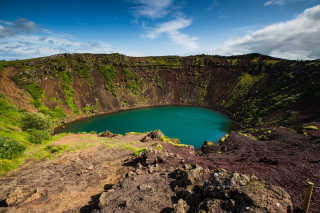 Gullfoss (D) is a waterfall in the Hvítá (White River) in southern Iceland and is known as one of the best waterfalls in Iceland. The water that falls from the gorge almost always causes a large amount of spray. When the sun shines on it, it creates beautiful rainbows.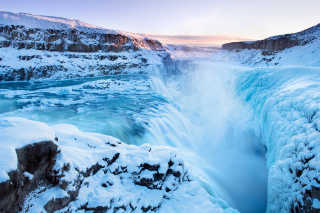 The last stop on the popular Golden Circle route is at the geyser, Geysir (E). Here, the world-famous and impressive Geysir has always attracted admirers. The geyser was active for eight centuries and rose 80 m into the air. Geysir is no longer active, but you can still find Strokkur that hisses and growls every 5 to 10 minutes.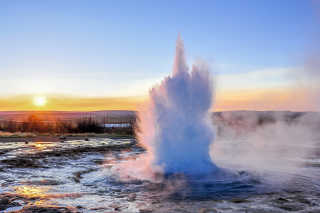 Day 7: Whale watching, Blue Lagoon and snorkelling at the Silfra Gorge
If you have a last day in Reykjavik or the surroundings of Reykjavik you can do several things. During the day, you can explore Reykjavik, as it is a very nice city to wander through.
The Blue Lagoon
I can recommend that you end the day at the Blue Lagoon, so that you can go home relaxed for your last night.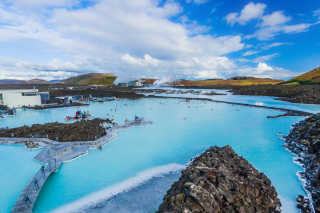 Book a whale watching tour
Book a whale watching tour from the harbour of Reykajvik and go on a fun trip. You'll have the chance to see different varieties of whales and with a lot of luck, you can spot orcas.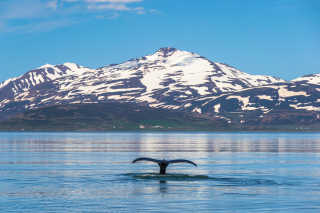 Silfra Gorge
Yet another option, outside Reykjavik and a little less known is to go diving or snorkelling at the Silfra Gorge. It may not sound like a logical choice 'snorkelling in Iceland', but it is a very special experience! Silfra is the name of a cleft in the earth created by the separation of the North American and Eurasian tectonic plates. The Silfra Gorge fills with glacier water that has been filtered underground over decades by hardened, porous lavar rocks. This makes it the purest and clearest water in the world.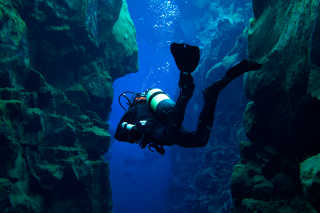 What should I know before travelling to southern Iceland?
This is how I planned my road trip across southern Iceland. It depends very much on the season which choice you have to make. The south of Iceland is still reasonably passable in winter (I was there in February), but in winter the roads towards the north are regularly closed due to the weather conditions, keep that in mind when planning your road trip.
Transport across the South of Iceland
There is no doubt about one thing: for your road trip through Iceland it is necessary to rent a car. Almost 90-95% of tourists rent a car, as there is no public transport in Iceland outside Reykjavik. Another possibility to see the country is via tours that depart from Reykjavik, but it is indeed a very expensive option. A road trip by rental car is therefore the best and, in my opinion, also the most fun way to discover Iceland*.
How many days should I need to drive around the south of Iceland?
A one-week road trip through Iceland will certainly give you enough time to see a lot of spots and to go hiking, snorkelling or diving at Silfra in between, but if you want to spend enough time in each place, choices have to be made.
The Northern Lights
Last but not least: the Northern Lights. Sadly, you can have no certainty and you'll need a lot of luck to see it. The best time to see the northern lights is from October to March. If you are going to Iceland and want to see this stunning phenomenon, I recommend downloading the app Aurora Forecast. Here, you can keep an eye on the activity and increase your chances of seeing the Northern Lights.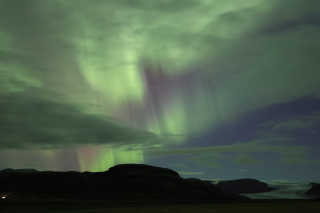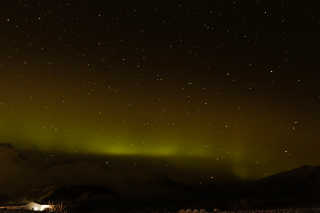 Iceland is so pure, incredibly beautiful and its nature is still so raw and rough, something you don't see in many places anymore.
Are you excited about planning a trip to Iceland now? Compare and check our best flight deals and book your tickets to Iceland fast and cheap with CheapTickets.sg.
---