Take A Journey Through Japan Locality
Take a journey through Japan's Locality
You probably already love Japan? Us too! Whether you are seasoned visitor and explored Japan's established tourist spots such as Tokyo and Osaka or hard core Japan enthusiast, having eaten at that secret udon spot on the foothills of Mt Fuji there is always more to explore. Take a journey of culinary and cultural discover through Japan with CheapTickets.sg this autumn as we discover Japan's Localities.
Explore Kyushu
Located in the southern part of Japan, the region of Kyushu is the third largest island in Japan. Made up of 7 prefectures Kyushu boasts a choice of natural and historical places to visit. The gateway from Singapore to Kyushu is through Fukuoka Airport, only 6 hours 15 minutes direct flight time from Singapore. With return flights from only $452, it's a great time to plan a getaway to explore the region of Fukuoka.
Once you arrive into Fukuoka, the first thing you should start with is filling your belly with some Japanese delicacies. 'Yatai' ,the local pastime of gathering at the cities outdoor food stalls to enjoy dishes such as Ramen, Udon and Yakitori can be done each evening from around 6pm- 2am when over 150 Yatai stalls open throughout the city. The most popular spot for tourists is in the strip along Nakasu Island, a 15 minute walk from Hakata Station.
After a flight one of the best ways to relax in Japan is indulging in Japanese Onsen. Beppu Onsen is widely known to have some of the best hot springs in Japan has over 2500 baths to offer including mud, sand and steam baths. Head to Tanayu hot springs, part of the Suginoi Hotel, offering outdoor pools overlooking the city. Next door to Tanayu you can enjoy the springs in your swim suits at Aqua garden, a rarity in Japan. Admission is ¥1500 (weekdays) and ¥2000 (weekends) and open 9am-11pm with last entry at 9.30pm.
For a different experience, try out the '8 Hells of Beppu' where you can boil eggs and vegetables. For more information on visiting Kyushu including cheap flight and hotels deals in Fukuoka, Beppu Onsen and Kurokawa Onsen visit the CheapTickets.sg guide to booking a trip to Kyushu.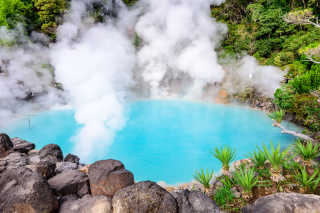 Experience and be impressed by Chubu
Our next stop is northwards to the region of Chubu, in the centre of Japan. If you are starting your trip here you can take a direct flight from Singapore to Nagaya in 6 hours 45 minutes. A direct flight will cost you from $800, you can save by taking a stopover flight that will only cost from $430. You can check out today's cheapest flights to Japan at CheapTickets.sg flight deals page.
Aside to the beautiful temples and palaces of this city the must do is to try the speciality dish of this region, the Misonikomi dish, noodles in a Miso Broth. Some say that the origin of Nagoya's miso-nikomi noodle is the hoto noodle dish of the Yamanashi Prefecture, dating back from the warring states period where warlords brought back the hoto noodles, used as battle food. The clear based soup is created from a stock of dried bonito, shiitake mushroom and kombo kelp and seasoned with thick soy sauce and sweet sake. What makes this dish truly special is the use of haccho-miso, a salty red paste made only from beans without using koji rice malt. Another distinction is the serving style: one serving is boiled in a small earthen pot and is served piping-hot often with the addition of chicken, egg, green onion, shiitake mushrooms or mochi rice cakes. There are many restaurants in Nagoya that specialise in the Misonikomi, some recommendations can be found here.
For more places to visit in Chubu and special flight and hotel promotional deals, go to CheapTickets.sg.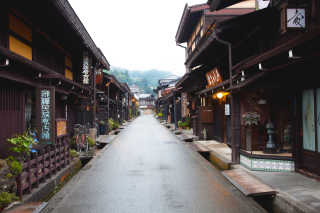 Recharge in Tohoku
If you feel like cooling off, playing in some snow whilst savoring in some of the freshest seafood and widest varieties of fruits and beef, Tohoku is the region for you. Easily navigable by the Shinkansen and local trains you can fly into Akita in the north of Tohoku via Tokyo and then explore the region.
With the ski season lasting from December until the end of March, beginners to experts can enjoy 15 different slopes and 12 courses including a 10k downhill course. During the winter season visitors can also enjoy the famous Zao Onsen 'Ice Monsters'. These natural wonders grow through the season and are best seen during the night time illuminations.
Beautiful at any time of year, and celebrated as one of Japan's 3 most scenic views alongside Miyajima and Amanohashidate, Matsushima Bay is dotted by over 200 pine tree covered islands. Take a sightseeing cruise around the bay before exploring the local area, enjoying some of the freshest seafood around.
For more information on visiting Tohoku and getting the best hotel deals for stays in the locality including Zao, Hiraizumi and Matsushima click here.
Get in touch with Japan's Locality with CheapTickets.sg now and enjoy promotional flight and hotel deals.
*CheapTickets.sg is not able to guarantee snow on your vacation!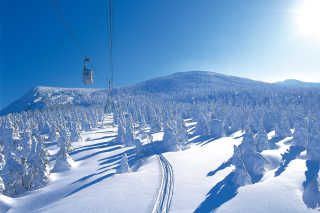 What are you waiting for? Hurry over to CheapTickets.sg to grab these awesome deals now!