Ten Reasons To Visit Margaret River Region This Winter
10 Reasons to visit The Margaret River Region this winter
Just an easy three-hour drive from Perth, you'll experience some of the most diverse natural landscapes in Australia. Margaret River is famed for its award winning Cabernet Sauvignon, Shiraz and Semillon vintages locally produced in their vineyards. Sip the wine and watch the world go by, with incredible surfing, stunning coastlines. We have the perfect escapade reasons for you right here!
1. Own the coasts of Margaret River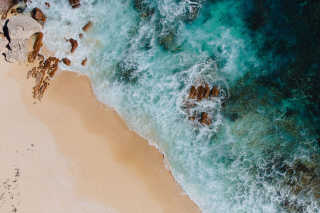 Cape Naturaliste in the north, boasting exceptional views of tranquil Geographe Bay (home to bottlenose dolphins!), and Cape Leeuwin in the south, which in the colder seasons takes on a isolated beauty as the roaring Southern Ocean and Indian Ocean meet. The track offers walking and hiking activities that would introduce you the stunning coastlines and breath taking viewpoints including over the hallmark Sugarloaf Rock and the little-known Wilyabrup Sea Cliffs. Surround yourself with some sand and water therapy.
2. See and Touch Nature's Wildlife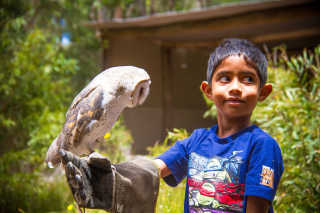 During winter, you will be able to see all sorts of wildlife species, while they say the highlight would be the snakes are in hibernation, so you are free to run and roam the region's forest without a care in the world! Catch kangaroos bouncing across the horizon. Visit Hamelin Bay to experience stingrays swimming right up to your toes or go horse riding through the bush!
3. Go Adventure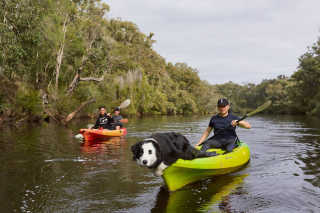 Navigating around the Margaret River region itself is also laden with adventure: Caves Road, which connects the small beach town of Dunsborough to Margaret River and, further south, Augusta, is a narrow winding road that slithers through jarrah and karri forests and cuts around vineyards big and small. Margaret River sees a rise on tours, so if you want a different experience, check out our promotions on exclusive deals that save you some money! See more>>
4. Famed for World Class Food and Wine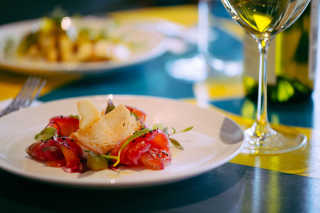 It's no secret that Margaret River boasts internationally recognised gastronomy and world-class winemaking. Wineries over here offer tours of their vineyards, where you can have a sneak preview into the process of wine-making in a very casual environment. What is a nice wine tour without some fine food restaurants? Luckily for you, Cheaptickets.sg has some exclusive deals where you can even bring back a bottle of complimentary wine when you dine with Leeuwin Estate. For other deals to save you an experience and bucks, See more>>
5. Whale watcher's small slice of paradise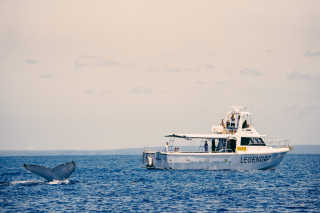 Do not miss the beautiful sight of mother whale moving along with her calves from June to December in the waters of Margaret River region during this winter. There are various tour agencies taking visitors out to see the migrating whales pass through the Leeuwin-Naturaliste waters, exciting you by flicking their whale tails. We have winter deals for you to book your tours to view them from a prime spot along the coastlines. Book Now>>
6. Cabin Fever Festival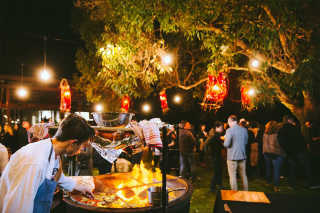 A winter special in Margaret River would be the Cabin Fever Festival that runs for a week in July. Cabin Fever Festival displays a huge array of gourmet chocolates, cheese and coffee appreciation events, wine dinners and bonfires. Who knows what hidden gems you might find here that has more than thirty unique events at some of the region's iconic venues.
7. Unique Landmarks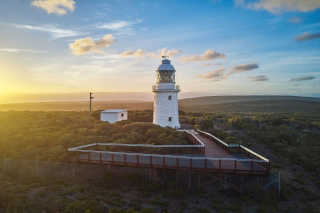 Margaret River is all about natural landmarks that has been around for hundreds of thousands of years. One of the most famous would be the Jewel Cave, which is home to the longest straw stalactite in any of Australia's show caves . It really is awe inspiring going underground and seeing how spectacular the cave is. Seeing the formations in the cave is truly a unique experience in seeing the formations in the cave.
Another highlight would be the Cape Leeuwin Lighthouses, which give a huge insight to the maritime history. Leeuwin Lighthouse is the tallest on mainland Australia. It sits right on the point on the map where the Southern and Indian oceans meet. An interesting fact of the lighthouse location would be that, it was there that the mapping of Australia first began. Do you need to be persuaded further?
8. Family Farmstays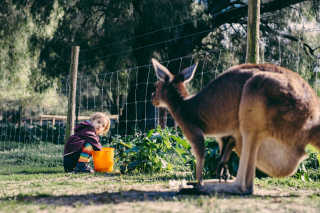 Although, there is no shortage of family- friendly activities in the Margaret River region, a Margaret River stay cannot be complete without a farmstay experience, while relishing what the region has to offer.
Alpacas, emus, cows, sheep, kangaroos, peacocks, are just some of the animals that can be found at the region's farmstays, many of which have regular feeding times where the kids (and parents) are encouraged to get involved.
We have 13 worthwhile steals for your accomodation needs at Margaret River. Book these exclusive deals, and treat yourself to a free night!
9. Watch Stunning Sunsets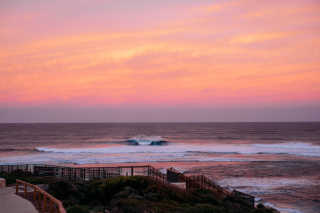 The Indian ocean sunsets where you see bright pinks, purple and orange come together to blend and light up the ocean are something to die for. It is a fact that watching sunset is highly therapeutic. Pull up a chair and sip a glass of wine like the locals and be mesmerized by the wonders of nature.
10. Aboriginal people and their culture.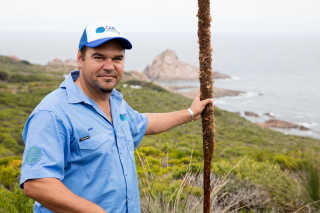 The Margaret River region is home to the Wadandi and Bibbulmun people of the Noongar nation, who have walked on and cared for this country for tens of thousands of years. Today, Aboriginal people share their cultural knowledge and unique seasonal understanding of the region through cultural tours available to visitors. These tours take you to traditional meeting places and landmarks where native food sources still abound, and share with you traditional hunting and fishing techniques, toolmaking, song, dance and language. A great way to gain insights into both traditional and modern Aboriginal culture.
Don't forget to check out the $100 rebate travel deal or the $30 flight discount code here
See more, do more, feel more with CheapTickets.sg!
To help you start your search, CheapTickets.sg has found great deals to a few of your favourite destinations!
What are you waiting for? Hurry over to CheapTickets.sg to grab these awesome deals now!