The Ultimate Songkran Guide
The Ultimate Guide to Songkran Festival 2020
Think of Thailand and you'll think of the Songkran Festival (Thai New Year)!
Seeing the whole country ushering in its new year with the largest water street fights accompanied by the blare of music, colourful dances and tonnes of appetizing food makes this the best time to visit!
CheapTickets.sg has created the ultimate travel guide that gives you a glance of what to do, what not to do, what to bring, what to wear and where to celebrate Songkran 2020 in Thailand.
So gear up for some joyful splashing funfilled moments this Songkran Festival!
Songkran Festival Overview
When is 2020 Songkran Festival?
Songkran 2020 in Thailand will begin on 13 April (Saturday) and ends on 15 April (Monday). This festival is also a national holiday to celebrate the New Year in accordance with the solar calendar.
#CTSGtip: Book your flights early to get cheap fares to Thailand.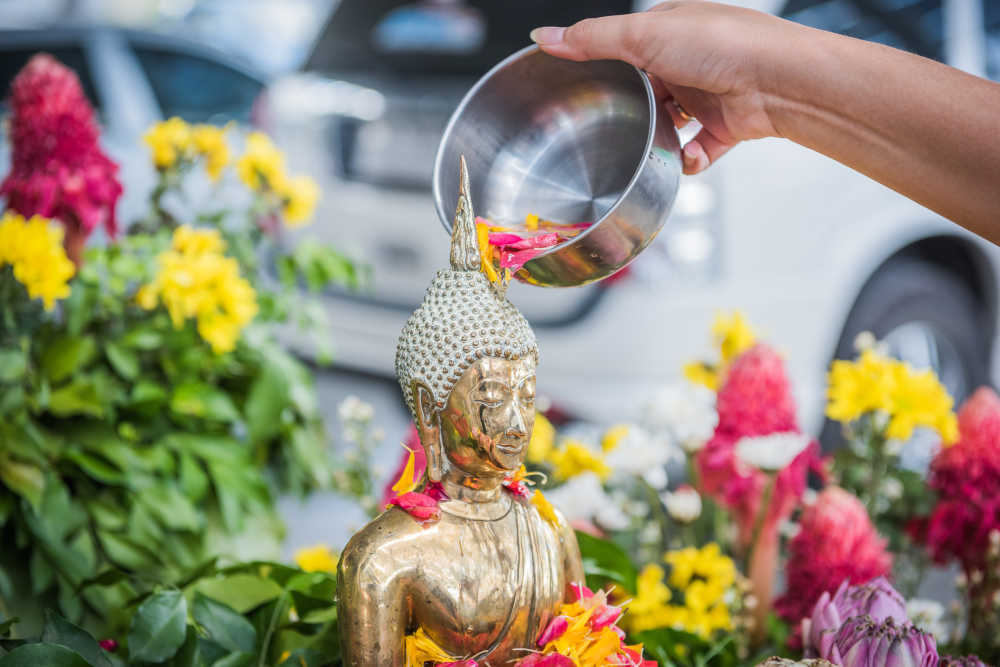 What do people do during Songkran?
Wild & wet
The ritual of splashing water symbolising cleansing and renewal to usher in the New Year is solely Thai. Usually in the morning, Thais visit the temple to sprinkle water on Buddha statues and the younger generation will repeat this on their elders as a sign of respect.
After that, this festive celebration turns into a wild, wild wet situation whereby the streets are flooded with large crowds of both locals and tourists roaming around splashing water on each other and basically drenching any passerby.
#CTSGtip: Don't be upset when if you get drenched. There will be street vendors selling waterguns, water balloons, and even water. So just get one and join in the fun!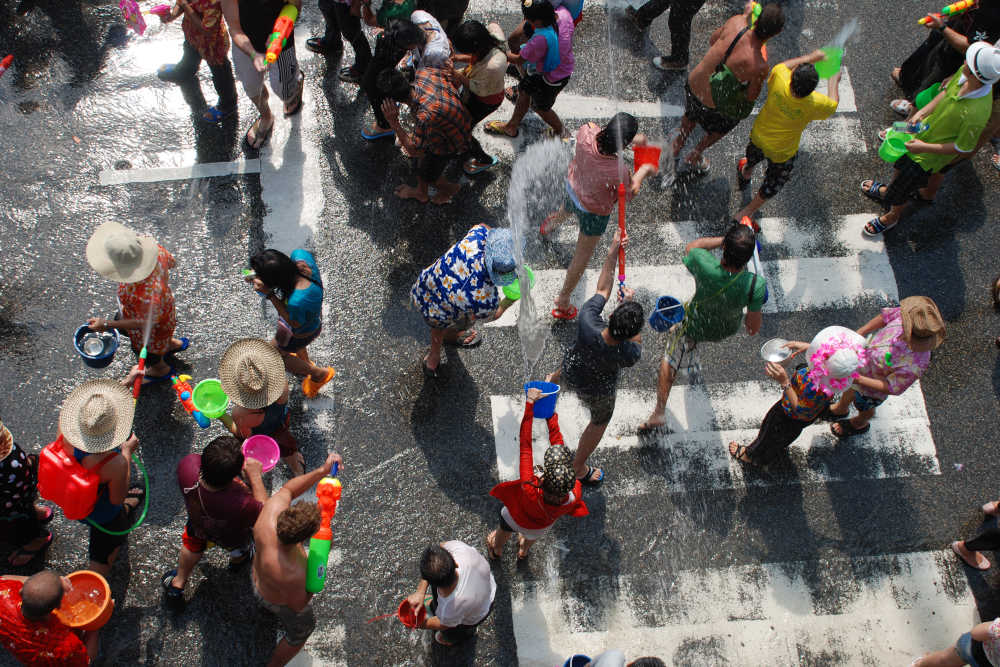 Where to celebrate Songkran?
Songkran in Bangkok
Wat Pho, one of the most important Buddhist temples in Bangkok and home to a magnificent, giant-sized reclining Buddha hosts the official Songkran Festival ritual.
If you're looking to join in the best Songkran party in Bangkok, head over to Khaosan - a popular area amongst backpackers. There will be epic water fights, plenty of authentic Thai restaurant and cafe to recharge yourself.
Songkran in Phuket
While the idea of a water splashing can be intimidating, but the amount of fun you can get from the crowd will overcome the fear! Head over to Phuket town, Saphan Hin Park in the morning for the procession and move on to Patong, Bangla Road in the afternoon for a full blast water fights! You can't miss out Songkran in Phuket if you're a party-goer! The celebration continues till late night and you can feast on local food too!
Songkran in Chiangmai
Chiang Mai is the second largest city in Thailand and you can expect much festive atmosphere from the colourful parade that precedes the evening water fight. Thapae Gate is the heart of the festivities in Chiang Mai with live music and traditional performances adding zest to these hugely enjoyable celebrations.
Nimmanhaemin Road, known for being the trendy part of Chiang mai, is abuzz with activities during Songkran. Imagine the shrieks and laughter as the pickup trucks carrying young people throw water at locals and tourists alike!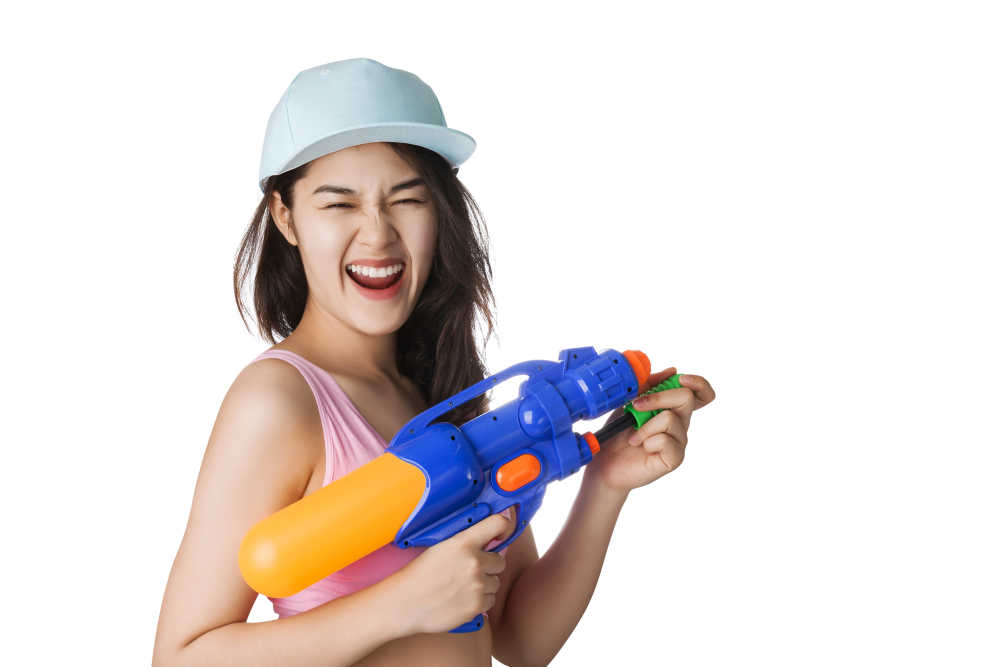 What to wear?
Get soaked in style
This is the season for short, light and thin wear as Thailand's weather can rise up to 35°C in April! Imagine the fun of joining the warring heroes in their colourful outfits to fight off the heat by throwing buckets of water at each other! So do pack up boardshorts, t-shirts and flip-flops and step into this water battlefield!
#CTSGtip: Try to avoid wearing denim as the material absorbs more water and it will be heavy and uncomfortable.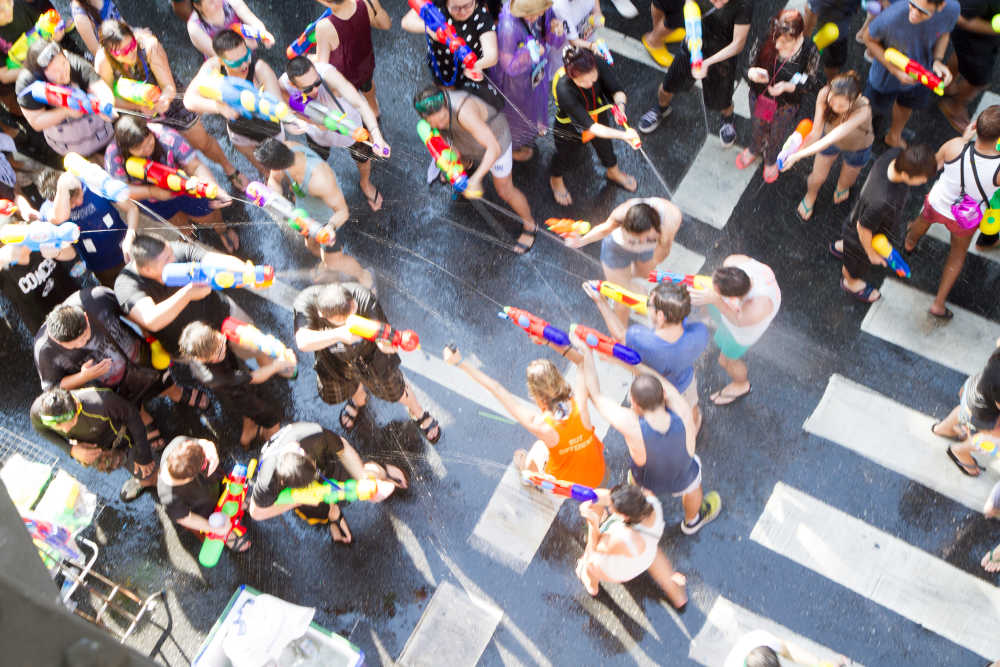 What are the do's?
Play by the rules
What are the don'ts?
Staying dry during this festive season is next to impossible so why not just embrace the fun and fly home with vivid memories of the great experience of a lifetime -one that you can't find anywhere else in the world?
Don't forget to wish the locals Sawasdee Pee Mai (Happy new year in Thai)!