Scammed Abroad: Tips to Protect Yourself
7 Ways To Avoid Being Scammed When Traveling Abroad
Of course, we like to travel, but there are some things that can throw a spanner in the works - even before your holiday has started! We made a list of the 7 most common fraud techniques and tips to prevent this.
---
#1. Fake tickets for excursions or attractions
A classic scam practice is selling fake tickets for an excursion, concert or mode of transport. People who pose as travel agents and offer "special deals" to visit a monument after hours "when the ordinary public are gone" are not to be trusted. The same goes for the dodgy dealer who accosts you on the street offering an extra cheap train/bus ticket that is 30% less than those purchased through the ticket office.
TIP: Always book (online) with the official seller. If you buy a ticket on the spot last-minute, don't be afraid to ask for identification (and take a picture of it).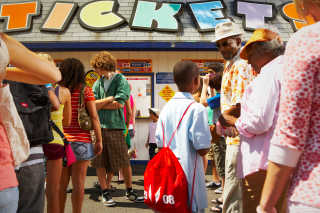 #2. The taxi driver who'll show you the sights
In a country where you don't speak the language, it's hard enough to tell a driver where you want to go. That super-friendly taxi driver who's happy to point out all the sights along the way, could be secretly taking you on a detour. And at the end of the ride you (literally) pay the price.
TIP: Check the start and end points on your smartphone with Google Maps so that you can keep an eye on if the driver deviates. Always check whether the meter is switched on or agree a rate in advance.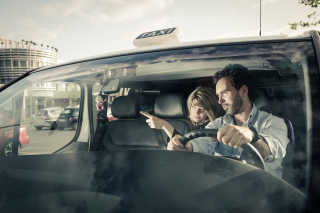 #3. Theft with distraction techniques
You're standing at a busy landmark and just as you pull out your smartphone/camera to take a picture someone asks you to take a picture of them. You put your phone/camera away to help. Or they ask the way to another attraction. While you're taking the picture, some else working alongside the distracting tourist, is out to rob you.
TIP: Keep an eye on your valuables or have them in your hand if possible. There are plenty of "pouches" that you can wear under your t-shirt. If you do take the picture, don't put your backpack on the ground and don't be distracted any longer than necessary.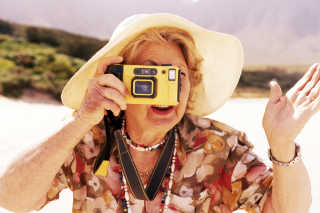 #4. The photographer who takes off with your camera
This is a common technique, especially if you are traveling alone. You're standing there clumsily taking a selfie (without a selfie stick) when someone approaches you and offers to take your picture for you. You hand over your camera, but suddenly the "local" turns around and disappears in a cloud of dust with your camera/phone. This is common at outdoor attractions where there are no security cameras.
TIP: Invest in a good selfie stick if you are traveling alone. Or ask someone who looks trustworthy to take a picture of you.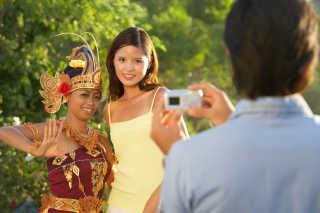 #5. The innocent child who gives you a gift
You're on a city break and you're walking down the street when suddenly a cute kid comes up to you with a homemade paper flower, pushing it into your hands. Sweet and harmless, well, until 10 meters away there's the parent of that child who demands a small sum of money for the gift. Whether it's a flower, a bracelet or something else: the technique is always the same.
TIP: Don't take anything from strangers - not even from children. If they try to tie something around your wrist before you can say anything, give it back kindly, but firmly and walk on. Don't give in to the monetary demands!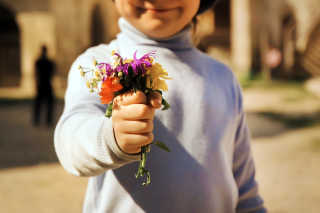 #6. Fake holiday homes
You've found (after hours of searching and comparing prices) a beautiful five-star villa with pool in Portugal and booked for yourself and the whole family - and it wasn't even that expensive! Until you arrive in Portugal and that villa turns out to be nonexistent - and you're standing there with 7 other families who also thought they'd found a great deal...
TIP: Never transfer money directly to one person who claims to be the owner and never engage with companies you have never heard of. Make sure you book on a secure website - or just book your hotel through us ;-).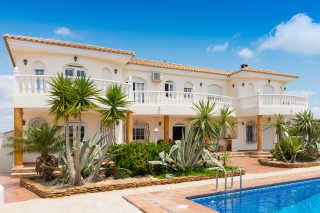 #7. Fees for so-called damage to your rental car
You bring back the car you've just driven for a week only to find you have to pay for damages that you didn't cause. Often you see this on your credit card statement after the fact that you seem to have paid for a scratch that you did not notice yourself at the time.
TIP: Always protect yourself by checking the car when it is returned and before your return and take pictures of any anomalies. Check the car thoroughly, including the wheels and the bottom. Make sure that the car rental company signs when you have handed in the car and keep the copy well to avoid surprises afterwards. You can also book your rental car through us, we only work with reliable partners.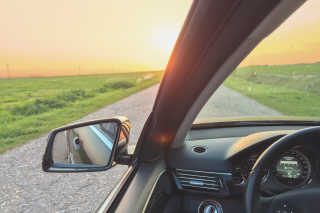 ---
So, now you can book your next plane tickets safely. Do you have any tips? We'd love to hear them!
---
Want to read more?