Tips When Travelling To A Country Where You Dont Know The Language
What to do when you don't speak the language
How easy it would be if every country spoke the same language, but unfortunately it's not like that. Which is why travelling to a country where you don't speak the language can be quite challenging, but don't let this discourage you. We have some tips on what to do when you're travelling to destinations where you don't know the language.
1. Learn the basics
2. Download Google Translate
3. Carry a printed map
4. Carry a small pocket notebook & pen
5. Try speaking English slowly & articulative
6. Use gestures and your improv skills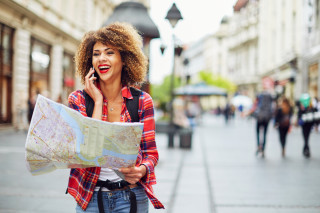 ---
1. Learn the basics
For some languages, even to learn a single word might be quite difficult, but it's important that you put an effort into learning the basics of the language. Phrases like 'Hello', 'How are you?', 'Good morning', 'Goodnight', 'Thank you', etc. By knowing some of the basics and speaking with the locals, it will make a good first impression. It will make locals more inclined in helping you as you put effort into learning their culture.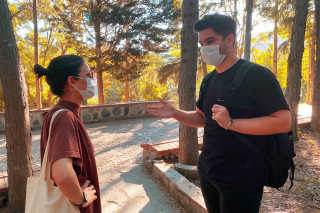 2. Download Google Translate
Google Translate will become your best friend during your trip. Maybe having a long conversation through Google Translate may be tough, but fun at the same time. Another advantage of having this tool is its ability to translate text via photos. For example, when walking down the street you see some writing on signs and posters or the menu is only available in the local language. Use the app, choose the language, and use the camera feature to translate offline.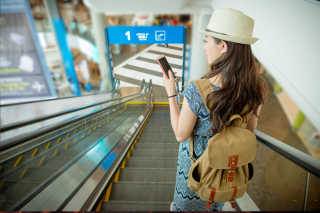 3. Carry a printed map
This is in case you get lost or don't know where to go. Especially if you're exploring a particular area at your destination, maps are essential if you need to ask for directions with the locals. Printed paper maps are handy when you're not familiar with how to ask for directions in the local language. You can simply point to where you want to go and ask for directions through the map. Many visitor centres, or local tourist centres, at airports and train stations provide free maps for travelers, so don't forget to stop by and grab one.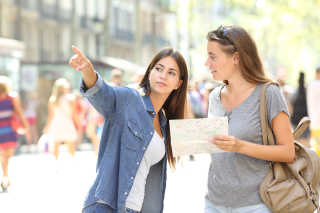 4. Carry a small pocket notebook & pen
Carrying a small pocket notebook & pen is more useful than you might think. You can use it to write notes for yourself while you travel, doodling, or use it for bargaining prices at a local market, but it can be used for a lot more, like:
To ask the local how they would write your name in the local language
To ask for a recommendation on some restaurants to try
If you're asking a local for something, writing it down may be the quickest method for the other to understand. For example, if you're looking for a unique landmark/store although you may not know its translation in the local language, when writing it down the person might be able to immediately understand your question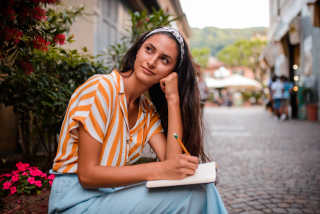 5. Try speaking English slowly & articulative
Sometimes locals know some English, but the trick to communicate with them in English is to speak slowly and articulative. As it's not their first language, and they may have not learned it in depth, meaning that they will have a hard time understanding what you say if you speak fast & with complicated words. So try to speak slower and be precise. Use as little words as needed to get to your point as it might be easier for them to understand you better that way.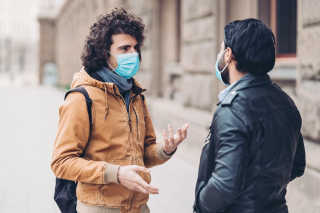 6. Use gestures and your improv skills
When words don't work, trust your actions. In this case, use gestures or improv. This does not literally mean that you need to learn sign language to communicate with someone. Try communicating by just using your hands, like when you're hungry, try rubbing your tummy or if you want to drink something, imagine as if you are holding a cup and then bring it to your mouth, etc. Especially if you're looking for a place to eat, locals may recommend somewhere nice nearby.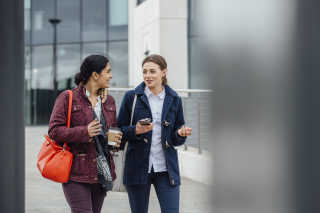 Now that you know some of the best tips to communicate with someone that does not speak your language, are you ready to visit that exotic country you always wanted to? Start by checking out our best flight deals for your future holiday with CheapTickets.sg. Get ready to step out of your comfort zone and practice your communication skills!
---
Do you want some more travel tips? Check out our blogs!