Top Mountains to Climb in the Americas
Top Mountains to Climb in North and South America
While conquering the Himalayas is every mountaineer's dream, it's a costly one. Head west, however, and discover that there are top mountains to conquer in the Americas (North & South America)instead. We've suggested four peaks suitable for all skill levels.
When climbing, always put safety first. Check out the weather, have the right clothing, equipment and rations and, of course, have any necessary climbing permits.
Which are some of the most challenging mountains to climb in North and South America?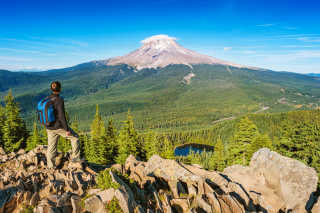 Covered in swirling clouds, Capitol Peak (in the Elk Mountain and Maroon Bells-Snowmass Wilderness Area) is majestic to look at and definitely a challenge to climb. It can be conquered at any time of the year, with different routes recommended in different seasons. The easiest way up has the scariest name of Knife Edge Route and this should be tackled in summer or autumn. If you want to keep your feet dry on the way up, avoid the Capitol Creek route as this involves a tough crossing of the creek. When climbing in winter or spring, the most direct route is via West Snowmass Creek. Whichever route you take involves a two-day climb with 27 kilometres or so to cover. Capitol Peak's elevation is 4,307 metres and for those who really want a challenge, the North Face is among the highest mountain walls in Colorado.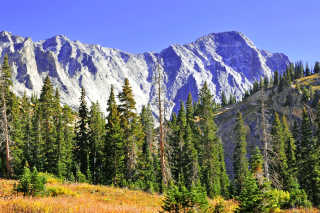 In the Pacific Northwest of Oregon towers Mount Hood. At around 3,420 metres, this dormant volcano dominates the landscape and is the most popular glaciated peak climb in North America. Mount Hood is ideal for practising mountaineering skills such as route finding, rope climbing and crevasse crossing. Never underestimate Mount Hood especially in inclement weather when rock falls can be frequent. Always pack a helmet! The safest climbing window is mid-May to mid-July with climbs starting in the middle of the night. Six or seven hours and five and a half kilometres later you'll reach the peak just in time to enjoy the sunrise.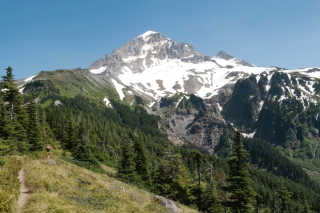 Topping the list of South American climbs is Cotopaxi in Quito. Legends about this mountain go back into the mists of time and at just under 5,900 metres, it's one of the tallest active volcanoes in the world – adding a little spice to your climb (although it's nearly a century since it last erupted). This is a climb that takes time (at the minimum three days and two nights plus acclimatising in Quito), so go well-prepared. The first day takes you up to around 5,000 metres. After getting some rest, your guide will lead you to the summit which takes a further two and a half days! Cotopaxi can only be tackled with a registered guide, but you still need to know how to use crampons, ice axes and crevasse rescue gear. The climb can be attempted all year round but December and January offer the best conditions especially for novice climbers.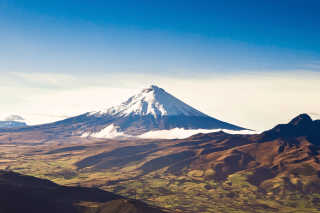 Ask a child to draw a volcano and they'll draw El Misti as its outline is so typical of one. One of the highest active volcanoes in Peru. it stretches up 5,800 metres or more into the clouds. The small eruptions of recent years haven't diminished its popularity as a mountain to conquer. Part of its attraction is the lack of snow, making it easier for both novices and experts to tackle. The first day of your journey to the summit of El Misti is spent hiking 4,600 metres to the overnight Campo Pirámides Alto. The following day, you'll reach the summit after five strenuous hours. Most of the ground is covered in volcanic rock and scree so unless there's been a recent major snowfall, you won't need ice axes, crampons or glacier gear. We recommend spending a couple of days in Arequipa to acclimatise to the altitude before making your climb. This part of Peru is very dry so El Misti can be tackled all year round although the main climbing season is from June to October.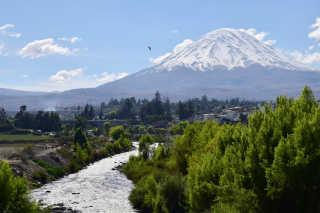 Make your climb part of a two-week holiday and enjoy either the wildernesses of Oregon and Colorado or take the opportunity to visit Machu Picchu or even the Galapagos Islands. Start planning your adventure of a lifetime by visiting CheapTickets.
---
Love the outdoors?