Top 10 things to do in New York City
What are the top 10 things to do in New York City?
When visiting the huge and iconic destination that is New York City there's no doubt that the things to do there are endless. But, it's easy to get lost when figuring out what to do. What restaurants should you eat at? What landmarks do you visit? So, we made a list of the Top 10 things to do in New York City, because you must try these at least once in your lifetime, to help you plan a fun and memorable trip!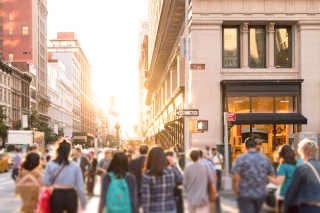 #1 Go on a food tour
There's no better start to your NYC adventure than checking out all the good eats this city has to offer. There are plenty of popular restaurants to choose from, as well as hidden gems to eat from as well.
#2 Visit the Statue of Liberty
Take the ferry to Liberty Island and go up close to the beautiful Lady Liberty herself, who's image has been a worldwide icon for ages. Take a tour around the island and the statue, as well as learn more about the history of it in their recently built Statue of Liberty Museum.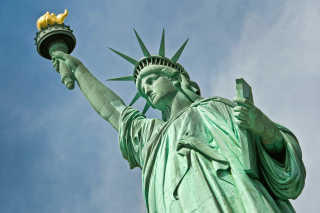 #3 Walk the Brooklyn Bridge
If you're planning on visiting Brooklyn during your trip, you should definitely do so by walking the Brooklyn Bridge there! At over a mile long, you can walk the bridge and take in the sights and surroundings around it. Just make sure you wear comfortable shoes and stay out of the bike lane.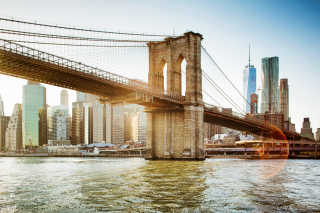 #4 Get Lost in the MET
When visiting the many museums the city has to offer, the MET (Metropolitan Museum of Art) is the one you need to check out. As the biggest museum in the United States, the MET contains many paintings and artifacts from all over the world. Make sure to dedicate a full day to explore the whole museum and appreciate the work being displayed.
#5 Relax and exercise in Central Park
You can't have a proper New York City experience without visiting Central Park, located in central Manhattan. With 843 acres of green, this park is a great place to exercise and relax in. Besides that, the park also contains other attractions such as the Central Park Zoo, Belvedere Castle, and the ice skating rink.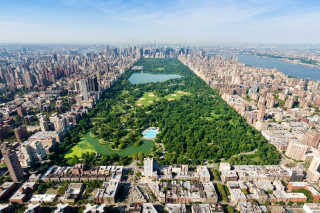 #6 See a Broadway show
There's always time to see a movie, but you never know when the next time you'll be able to see a broadway show, so it's highly recommended you go see one if you can. With plenty of popular musicals such as Hamilton, The Lion King, Aladdin, and many more, you can go to any show and be guaranteed to have a great experience.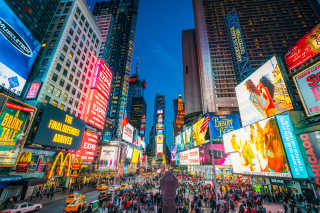 #7 Go sightseeing on the One World Trade Center Observatory
As the 6th tallest building in the world, the One World Trade Center is a sight to behold. What's even better is observing the sights from the top floor of the building, which only takes only 47 seconds from the elevators! After seeing the whole city, go back down to ground level and pay your respects at the 9/11 Memorial.
#8 Check out the rides and the beach in Coney Island
With plenty of variety throughout the area, Coney Island is one of the best amusement parks to visit in the country. Go on iconic rides such as the Cyclone, Thunderbolt, or Wonder Wheel, or you can grab food from the many spots available and relax beachside.
#9 Take the Staten Island Ferry
There's no need to pay for a helicopter tour when you can just ride the Staten Island Ferry for free! With the ferry crossing 5 miles, you'll have about 25 minutes to get gorgeous views of Manhattan and its skyline, as well as the Statue of Liberty and Ellis Island.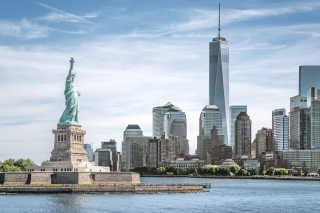 #10 Read and shop for souvenirs at Strand
Arguably the best bookstore to visit in the city, Strand Bookstore, located on Broadway, has 18 miles of books, and 4 floors to explore from. Overall, it's a great place to be at, whether you want to check out some books, shop souvenirs for your friends and family back home, or for simply resting your feet after walking all around the city.
---
Now that you know what the top 10 things to do in New York City are, you can check out all the places mentioned when you book a trip through our flights page. Seeking travel tips or inspiration? Take a look at our blog. For all your travel needs, visit CheapTickets.sg!
---
Want to read more?