Travel Gears that are Worth Spending Money on
Travel Gears that are Worth Spending Money on
The little details matter when you travel. Having the right headphones can let you relax in between attractions, and a well-stocked first aid kit can deal with minor health issues without the need for medical attention. But what are the main travel gears that are worth spending money on?Let's offer some suggestions to help you prepare for your next trip.
---
What are some must-have travel items travellers should splurge on?
To us, essentials are things that no traveller should be without. These are products that tend to be fairly affordable and compact, but can have huge benefits, in some cases even saving vacations from disaster. On the other hand, luxuries enhance the travel experience, but you can live without them. We'll cover both to get you started, but let's kick off with items that no-one should leave home without.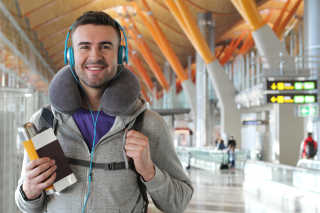 1. Travel pillows
Whether you fly with BudgetAir or take buses when you get to your destination, recharging your personal batteries can make all the difference. Travellers need to save their energy for relaxation and recreation, instead of becoming exhausted by endless journeys. So pack a compact or inflatable travel pillow and have it ready for take-off.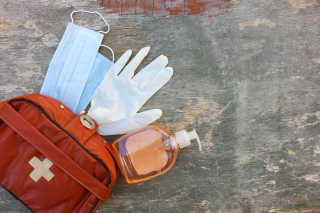 2. Wash bags and first aid kits
Every traveller should have one or two secure bags for cosmetic and medical essentials. First aid kits with plasters, antiseptic, mosquito repellent, painkillers and any other medications can reduce stress should emergencies arise. And it makes sense to separate first aid items from toothpaste, brushes, make-up, sun cream and other day-to-day essentials. Just remember: any liquid containers over 100ml need to be checked as hold luggage.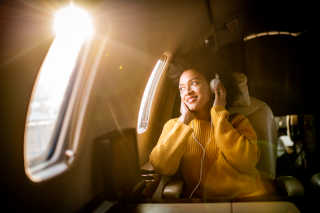 3. Headphones
But to really get the most out of audio devices, you'll need headphones that cancel noise efficiently. Plane cabins tend to be noisy places, with from 80-105db of noise present pretty much continuously. Good noise-cancelling earphones can block out 80db of external noise, letting you zone out with your favourite tracks or focus on movies.
What are some travel luxuries that are worth the money?
Good earphones, wash bags and first aid kits, and comfortable travel pillows all fit into our essentials category. But what about luxury items that can take your travel experience to another level?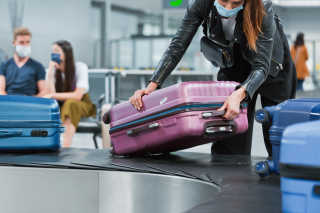 1. High-end suitcases
When you purchase luggage, you'll notice some huge price differences, with medium sized models ranging from $100 to as much as $1,000. But should you pay this extra price for premium designs? Possibly. High-end cases tend to be less vulnerable to wear and tear, defective zips, poor security and broken locks. They will be totally TSA-ready, so mishaps during US travel shouldn't occur, and some "smart" versions come with added extras like batteries to provide assistance when wheeling them through airports. Add in good looks, and a small extra outlay can often be worthwhile.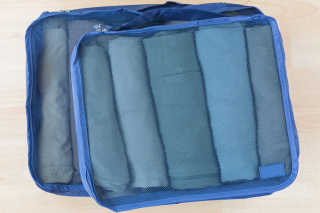 2. Packing cubes
Sometimes, you can get away with storing clothing and other items loose, but this can cause huge problems when fluids leak. One way around this common issue is to invest in packing cubes to separate items efficiently. Different colours and sizes let you divide undergarments, outdoor gear and casual wear. And waterproof materials give you extra peace of mind. Definitely an accessory that you'll be glad to have on board.
3. Speakers
We listed headphones as an "essential" but true audio fans will also want to have some travel speakers in their luggage. Modern Bluetooth speakers from brands like Sony, Sonos, JBL and UE are designed to slip into cases or backpacks, offer plenty of playback on a single charge, and hook up to hotel TVs or WiFi. That way, you can get the party started or immerse yourself in sporting events just like you would at home.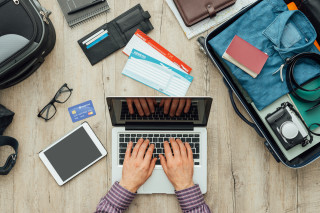 Build your dream travel collection before heading abroad
Hopefully, this has given you some ideas about what to purchase before flying away for your next CheapTickets.sg adventure. There are some essentials that everyone should have, and some products that are worth saving up for. Just don't leave home unprepared, and plan for what you need. Not everyone will benefit from top-of-the-range speakers or motorised cases. But for the right individual, they can be game-changers.
---
Want to read more?