BudgetAir.co.uk travel protection and service products
How can I book flights securely?
During the booking process, you are often shown certain additional products, but you don't always know what they are. We will like to therefore present them to you with helpful details. We now offer a wide range of options to financially secure your flight against any uncertainties or risks - because this topic is more topical than ever!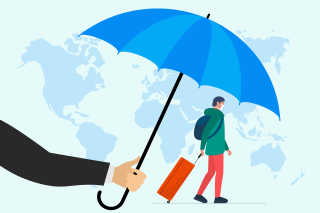 1. Protection in the event of flight delays or cancellations
If your flight is delayed, canceled or overbooked, there are compensation payments that you may be able to claim. In the event of flight delays, canceled or overbooked flights through the fault of the airline, you are entitled to up to £500. We work with AirHelp for this and have your claim checked for you in order to compensate you financially. You can select this product in the booking process and are therefore covered!
2. Ticket Guarantee: Protection against bankruptcy of the airline
With this service you avoid the risk of losing money if the airline cannot operate the flight due to bankruptcy. In recent years, more and more airlines have run into financial difficulties, and the Covid pandemic has made this even more difficult. Think here of Flybe, Thomas Cook or Air Berlin, for example. We will reimburse you the costs of up to £2,000 per flight ticket.
3. Refund Protect
You can book a travel protection package, which entitles you to a full refund, including emergency service, medical and luggage reimbursement, and security in the event of unexpected cancellation. This may include not being able to attend the booking due to home emergencies, theft of documents, flight disruption, public transport failure, illness, injury, etc. Certain restrictions are also noted for circumstances when refunds will not be available, including fear of travelling.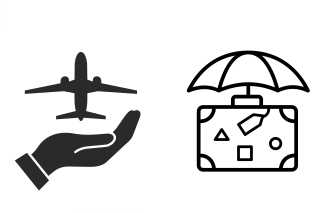 4. Service Packages
You select the ticket package at the beginning of the booking process, which often includes access to your personalised mobile web-page. There you can find the details of your flight, any updates to your flight, link to the airline's check-in service, and weather report for your destination. You can choose between Standard, Premium and Plus packages. If you click on 'More Info(rmation) at that point in the booking process, you will see the details.
5. Flexible Tickets
The Flexible Tickets are marked with a symbol in the search query so that you can see immediately that there is the possibility of not having to pay additional airline penalty for changes on travel date modification.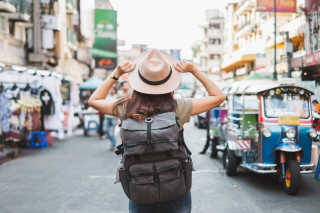 We want you to be able to rediscover the world! Therefore we want to offer you this all-round protection when booking for your next flight ticket on CheapTickets.sg.
Compare our great flights deals to amazing destinations all over the world.
---
Want more info and travel inspiration?