6 Unique Teas Enjoyed Around The World
6 Unique teas enjoyed around the world
Does a cup of tea a day keep the doctor away?
Actually, medical research studies have mentioned that consuming 2-3 cups of tea per day is associated with many benefits to the human body, including lowering blood pressure. But the world has so many different varieties of tea! So today, we have selected 6 interesting varieties of tea in the world and their benefits and hope this will inspire you to find your next destination.
6 Unique teas and their benefits
---
Morocco: Mint tea for desert heat
You can find it everywhere in Morocco: fresh mint tea in a fine glass, mixed with several cubes of sugar. The result is a great tea treat which is hot, refreshing and sweet. Often mixed with green tea, the tea is also good to feel more awake during the day. Furthermore, mint tea helps with colds, stomachaches or nausea, and has an anti-inflammatory and pain-relieving effect. Mint tea is the most popular drink in North Africa and is drunk more often during the day. Cold drinks are not recommended in hot weather, as they signal the body to produce additional heat.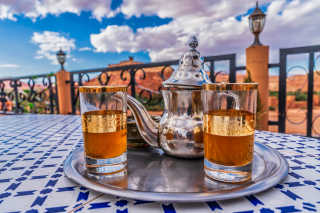 Tibet: Black tea with butter and milk
The traditional tea of Tibet Po cha consists of a black tea variety, which is boiled for hours, and then milk, salt, and butter are added. The tea then has an almost soup-like consistency is intended to strengthen the body for the sometimes severe differences in altitude in this mountainous region. Are you interested in trying this tea for yourself? Then check out our best flight deals to Nepal on Cheaptickets.sg!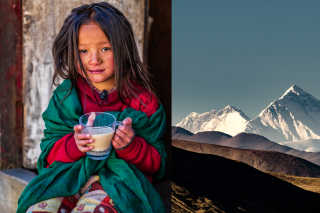 Argentina: Stronger than coffee
This tea is the ultimate stimulant, as it's made from the leaves of a vegetation typical of the countries Argentina, Paraguay or Brazil. The plant, Ilex paraguariensis, needs high temperatures and humidity, for it to grow. The tea owes its name primarily to its typical cup which is shaped like a gourd: mate. It is also used for medicinal purposes and is said to help with rheumatism and diets.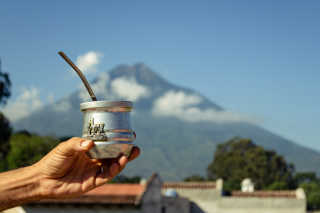 Gambia: The art of pouring
The Ataya (or Attaya) tea is popular in several coastal West African countries. The tea is a particular blend of green teas. So what makes this Gambian tea so special? The tea is heated in an enamel pot on a fireplace and then poured into a tea glass with a height of about 30cm. The tea is then transferred from one glass to the other, back and forth, until foam is formed. The more often this process is repeated, the better the tea is said to taste. A popular ritual among young men, it is said that the tea has a particularly invigorating effect.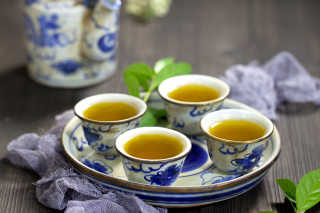 China: The mother of green tea
Green tea is the type of tea with the most antioxidants and is known to be particularly healthy. China is historically considered the country of origin. It is in fact one of the largest tea suppliers in the world. And China also has their own special traditions for tea. For example, tea is sold loose in small bulbs, which then literally bloom in the cup when hot water is added: a beautiful spectacle! China should be a must-visit and be on travel bucket list for tea lovers!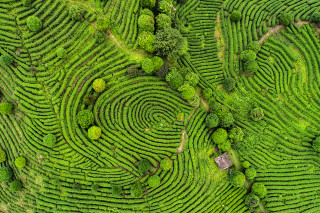 India: Spicy warmth
Chai tea is now popular all over the world and available as a beverage option in major coffeehouses, including Starbucks. The origin of this spicy drink lies in beautiful India. The base of chai tea is black tea and depending on the region, person or purpose, various spices (such as cloves, cinnamon, ginger or fennel) and a dash of milk are added to the tea. Cardamom helps with digestion and adding turmeric is particularly beneficial for your health as it can help prevent heart disease, cancer and Alzheimer's disease. Saffron is considered both mood-lifting and healthy and is therefore also called the 'golden spice of tea'.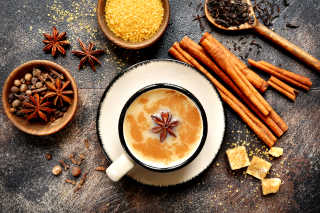 ---
We hope this little tea excursion was interesting for you and made you curious about other cultures in the world! Start planning your next tea adventure or cultural experience and find our best flight deals at Cheaptickets.sg
---
Need more inspiration? Check out our blogs!