21 Ways to Celebrate Mother's Day
21 Ways to Celebrate Mother's Day This Year
Every mother deserves to be celebrated and as most of us know, it takes more than a card and a bunch of flowers to truly make your point. Are you stuck or in need of cool ideas to celebrate this special day?
There are all sorts of ways you can celebrate Mother's Day in a way that will make it truly memorable. From unique gifts, to exciting activities and even making a pledge, take your pick from these fabulous ideas. Check out our suggestions of 21 ways to celebrate Mother's Day this year.
When is Mother's Day?
In North America, Mother's Day falls on the second Sunday in May. It is a day to celebrate, to recognise and to show gratitude to the woman who gave you the life. Rather than resorting to the usual tropes, why not push the boat out and do something that really shows you care this year.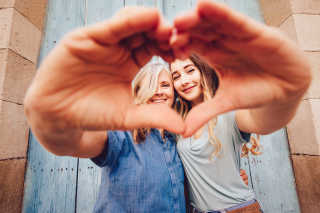 1. Photo collage
Why not gather photos of your family and surprise her by creating that one-and-only photo collage? If you don't want to do a conventional hand-made collage, you can even scan and upload vintage photos and create a collage through an app.
2. Gift your mother a family tree
Research your family tree as a surprise for your mum. Use it as a chance to discover some of the awesome women who came before you both. Once created frame the tree for the perfect gift. Everyone in the family will benefit from a better understanding of their place in history and hopefully become inspired by the story of their great-great-grandmother.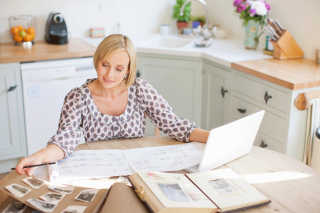 3. Host a Mother's Day brunch or tea party
The chances are there is more than one mom in your family. Why not host a virtual Mother's Day brunch or tea party and invite all your female relatives? Transform yourself into a gameshow host and prepare some quizzes about your mom, prepare some games, or how about a virtual karaoke party after the brunch?
4. Write her a letter
It's not very nice to think about it, but when your mum is no longer around, there will always be things you'll wish you'd said. Why not write a heartfelt letter that she can cherish forever. You can even suggest she doesn't open it for a while and reads it at some point in the future.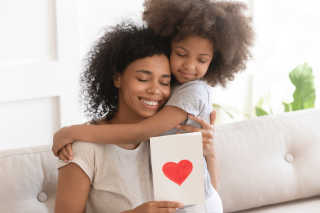 5. Share a book
Find a book themed on a shared love or interest, or simply a great story about motherhood and gift it to your mom. After she's read it, it's your turn. Top picks include The Hand That First Held Mine by Maggie O'Farrell and The Joy Luck Club by Amy Tan.
6. Make a donation in their name
What do you get for the mother who has everything? Not everyone wants to be showered with gifts and many mums would simply appreciate a charitable donation made in their name.
7. Rent her dream car
Is there a luxury car your mom has always dreamed of? Surprise her by showing up in her dream car and take her for a spin. Make sure you put her name on the rental policy... we all know a good number of moms likes to be in the 'driver's seat'!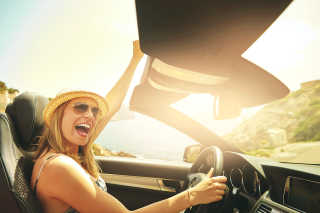 8. Do the jobs you don't see
Moms are like fairies, they do all the jobs that go unnoticed, but keep the world spinning round. Become a fairy for the day and make sure mum doesn't have to do the laundry, clean, cook or iron. Ideally let her lie in and have it all done before she wakes!
9. Get active together
Mother's Day doesn't always have to be about cakes and bubbly. Why not take the healthy route and arrange an active day out together? Hit the local dry (or real) slopes, go for a run somewhere new, try out paddle-boarding, even take a spin class together. It may be the start of a new shared passion.
10. Plant a garden
Whether it's a window box, a veg patch, or a large flower bed, Mother's Day is a great day to sow some seeds together and create something that will bring joy all year.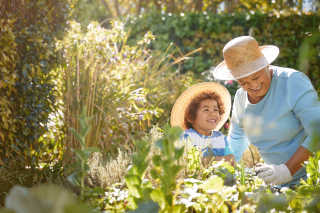 11. The gift of art
Art is a gift that keeps on giving. Whether it's a painting by a local artist, a print of a masterpiece, or even a contemporary limited edition print, find a piece by an artist that represents motherhood, or something meaningful to both of you.
12. Learn a new skill together
Treat your mom to a workshop, lesson, or course. Learning a new skill can improve confidence and mood, but on the most basic level, it's just a lot of fun. If she hasn't done it before, how about cake decorating, painting, or photography? Do it together for the ultimate bonding experience.
13. Book a mobile pampering service
Find a local mobile beautician or masseuse and arrange for them to come to her home. Whether it's a full-body Thai massage or just an express manicure and pedicure, pampering is always well received!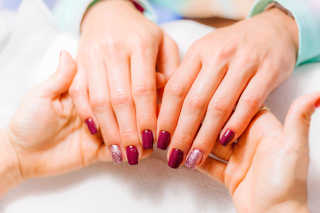 14. Reminisce her life stories
Why not find out more about your mom? How was her childhood and the years before you were born and everything that came after? Why don't you gather some photos if they're available? You can present it as a photo story, a video story, or perhaps a special photobook to gift to your mom.
15. Do a shout out
No, no! Don't take this too literally! What we mean is to get your mom's favourite song on the radio, have an announcement in the local paper, or do it on social media. However, when you do decide to make one, please make sure Mom gets the shout-out she deserves.
16. Watch a movie together
For Mother's Day, sit down and relax with your mom. Why not watch one of her favourite films with the whole family or chose something is a first for everyone. You can even stream a Netflix series and watch something she would enjoy. Don't forget to find out what her favourite movie snacks are and have them ready for the day!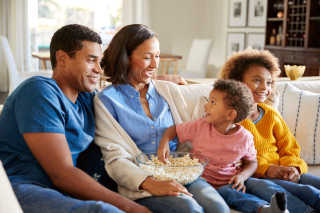 17. Make a pledge
For those moms who would genuinely prefer your presence than a pile of presents, make a pledge (a promise or commitment) to spend more time with her as your Mother's Day gift. It could be a monthly nature walk, a fortnightly cinema trip, reading the same book and sharing thoughts about it, joining a club, or a having a nice meal together.
18. Fulfill her dream(s)
We know that there are many moms who have sacrificed a lot of their time for their families. Maybe she might have placed her own dreams on hold. Ask her what are her dreams that she has yet to fulfill that you and the rest of the family can help her achieve.
19. Go on a shopping spree
Sometimes you think your mom likes something, but ends up that it isn't her 'cup of tea'. So before you resort to a box of chocolates with a 'I love you, Mom' card, why not make it an activity? Take Mom out on a shopping spree (or do online shopping together) and treat her to something that she would like and would cherish.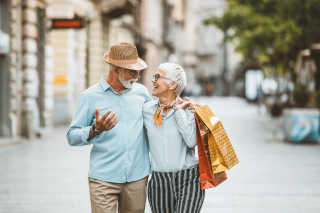 20. 'Thank You' Speech
Whether it's face-to-face or virtual, at home or at the park, however, you are connecting this year with social distancing, make sure you clink that glass and stand-up to make a thank you' speech. Prepare a well-written heartfelt speech will always be remembered and will mean more to your mom than a gift ever can. If it's done during a meal, have the champagne ready so everyone can raise a glass.
21. Plan a future trip together
Treat the most special woman in your life to a future trip. Spend the day finding out which destinations are on her travel bucket list and why she would like to visit there. Figure out when is the best time of the year to travel there and what attractions are available. Wherever you go, be sure to book your flight with CheapTickets.sg for our best prices to exciting destinations around the world.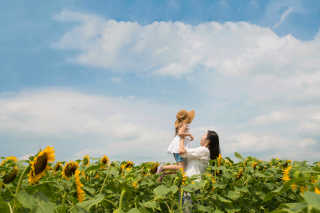 ---
Want to read more?