What are the different cabin classes on airplanes
What are the different cabin classes on airplanes?
Air travel has come a long way since the first, very basic commercial flight in 1914. These days most modern airlines offer travellers a choice of three or four service levels: Economy, Premium Economy, Business, and First Class. This basic structure is usually based on the cost of the flight and the services included during the journey. Some smaller airlines offer only a single class: coach but, here, too the services can differ vastly between airlines. For example, Singapore Airlines offers exclusive services their clients a choice of "Suites". So, what are the different cabin classes on airplanes? We'll go through the options, from inflight entertainment to legroom.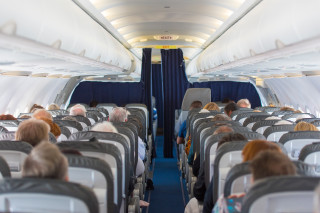 ---
Economy Class
Economy seats are a great option when flying on a budget or if frequent, short flights are the norm. If you don't require a lot of luxury services, these flights are excellent, affordable options. Economy seats may also be called "coach", "standard" or "main cabin" seats. These seats are generally narrower than in other classes (from about 40 to 48 centimetres wide). The distance between seats (front to back) ranges from 76 inches to 86 centimetres so there is less legroom than in Business or First class. Some airline companies provide free snacks and beverages and in-flight movies and music in economy class. There can be a wide variety of in-flight services available across different airlines, so ask your booking agent what services you qualify for, when you make your reservation.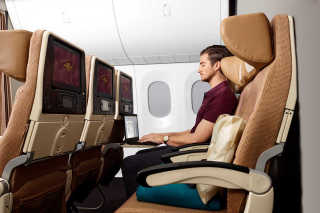 Premium Economy
A few airlines offer different classes of economy, including Premium Economy with slightly different services available and a wide variety of in-flight services on offer. Ask your booking agent what services you qualify for in Premium Economy class when you book. Conditions in Premium Economy usually include slightly wider seats and more legroom. Seats are usually less expensive than business or first class seats, making them a good option for frequent travelers in search of a bit more comfort. Economy and premium economy seats are often listed under "main cabin" seats when you make a reservation. If you're flying to an international destination, roomier seats with more legroom are in more desirable locations, like in the front of the airplane. Premium economy may be separated from other seats by partitions, and offer a greater variety of food choices and a bigger luggage allowance. Premium economy seats are often the better rated seats on domestic flights.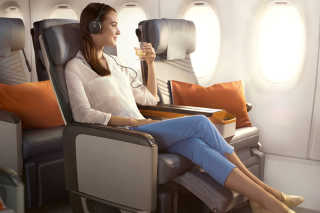 Business Class
Business Class seats offer a quality and comfort level somewhere between Economy and First Class seating. Originally introduced by Qantas and Pan Am, these seats offer a more affordable fare than First Class seating but are more comfortable than coach or economy class. Business Class seats are very different from economy seating offering much better quality, so much so that some airlines offer it alongside economy and have done away with First Class seats altogether. Seats are wider and can recline, full or multi-course meals are provided on good china, and a mini-bar or bar service may be allocated to each traveller. Many airlines compete to have the best business class product with flat beds, large entertainment screens and high end champagne and other beverages. Lounge access is also a great benifit of flying business class, especially when taking a stopover flight on a long haul journey.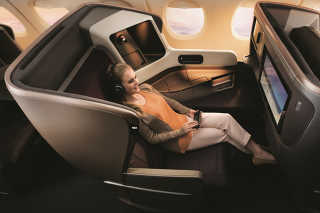 First Class
Passengers that fly First class can expect a superior experience with plenty of legroom, reclining seats, meal choices, full bar service or bartender, in-flight entertainment and Wi-Fi. It is a very comfortable and luxurious experience for each passenger who gets personal attention from flight staff. The experience of First Class can range from seats that flatten fully with optional firmness and a massage capability, to special privacy features, music and movies, and full meal service. Meals in First are usually restaurant quality fare. Other airlines, offer passengers a 3-room suite with bedroom, living room, double bed and own bathroom and shower when flying First Class. No expense is spared to ensure that travellers have the best-quality journey, which is definitely reflected in the price.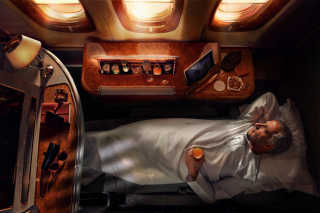 Booking a flight
Whether you opt to fly First, Business, Premium or Economy class you should book your flight and accommodation well in advance to ensure you get the best deals and most comfortable, well-equipped hotel rooms. To help you to make your choice, compare your budget to available comfort and in-flight services for each class and the duration of your flight to uncover the best option for you. Let CheapTickets.sg do the hard bit for you, comparing flights across all classes. So whichever cabin class you go for, you'll be doing it at a great price.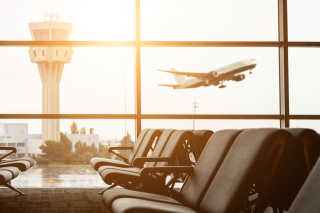 ---
Want to read more about flight experiences and travel planning