What is nomadic travelling?
What is nomadic travelling?
Contemporary nomadic travellers are not much different from their ancient counterparts - despite the introduction of some modern conveniences and maintaining digital links with the outside world. Nomads travel from place to place, centering their lives around the places they visit, or places of temporary work. A home base is not important. In general, there are no set plans, but there may be a few organised events and movements. Continue reading to understand more about what nomadic travelling is about.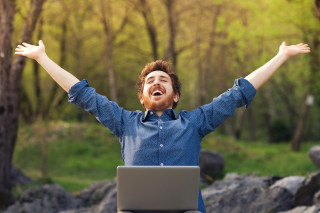 What does it mean to be a nomadic traveller?
Nomadic travellers move from place to place or, in the case of digital nomads, engage in remote activities in different regions. There are as many different types of roaming travellers as there are reasons for doing so, but in general a sense of freedom and adventure is embraced. Many choose to follow employment opportunities in various destinations around the world on an ad-hoc basis while others opt for digital nomadic life - working remotely in different locales nationally and internationally. While there is no set definition of a nomadic traveller, the unplanned nature of their activities is the hallmark feature, with many renting out their "home" for the year or 6 months while they travel.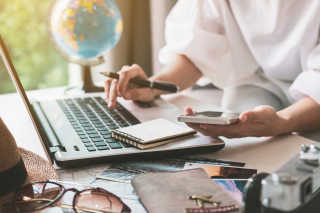 How much does it cost?
The costs of a nomadic travel lifestyle varies depending on the destinations, accommodation and activities that you choose. Since stays tend to be short, accommodations are basic and generally in the budget range. Some nomadic travellers stay in upmarket accommodation. Travel accommodations can cost substantially less than rented accommodation for a year. The costs of air travel depends on whether you travel locally or overseas but the spontaneous nature of this type of travel allows you to take advantage of special offers. Many travellers save money to afford a year of nomadic travel. You can expect to spend at least $1000 (USD) a month on accommodation, food, and travel expenses.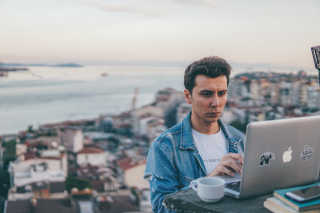 How long do nomadic travellers stay in one place?
In general, stays in a particular destination are short but since choices are spontaneous you can stay as long as you like. Three to six months for international destinations is usual, however shorter stays of a few weeks are definitely very possible as well, especially if travelling domestically.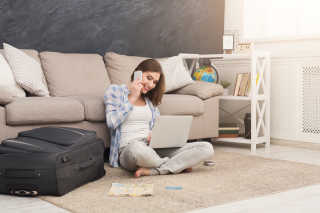 What is a digital nomad and what do they do?
Digital nomads work for themselves or remote businesses and employ technology, like phones, computers and cameras to work remotely in any destination in the world, moving from place to place. Services offered are as diverse as virtual assistant, art and design, teaching, online coaching, writing and marketing services as well as travel-related offerings. One in five digital nomads earn more than $100K (USD) a year.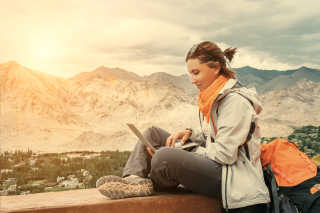 Where are some popular destinations for nomadic travellers/digital nomads?
Since moving around does incur travel costs, digital or nomadic travellers can often be found in countries or regions where travel and accommodation is very affordable or where their particular remote offering is supported. For example, exotic locations for travel-related businesses, and areas that provide plenty of support for visitors. Some popular destinations include Mexico City, Cape Town, South Africa, Taipei in Taiwan, Berlin and Las Palmas in Spain. Countries connected to nomadic work opportunities like Workway.indo, are also very popular.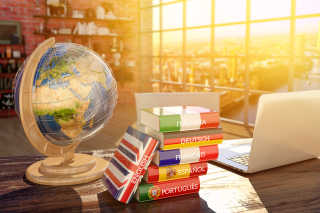 Do countries offer special visas for digital nomads?
Yes, several countries offer special visas for digital nomads. This is so that remote workers travelling and living in other countries can remain within the employment regulations. Germany, Dubai, Czech Republic, Spain and several others offer this option. The German Freelance Freiberufler Visa allows digital travellers to extend their visa for up to three years if their remote work is classified as liberal. Dubai offers a Remote Work and Travel Visa for virtual workers in the region. For a fee you will be able to access housing, utilities and telecoms. The Czech Republic offers a Long Term Visa allowing a year's stay provided you have sourced accommodation. Under Spain's Self-Employment Visa travellers can stay for one year if they can prove the ability to self-support. To compare flight costs to these and other regions, visit CheapTickets.sg.
---
Want to read more travel tips?