Why You Should Not Skip Travel Insurance
Why you shouldn't skip over travel insurance
You might have seen the STB ad with Justice Bao recently reminding Singaporeans to purchase travel insurance to protect you when you travel, and they are right. But in case you missed it here are a couple of reasons you shouldn't travel without cover.
1. It's so easy to buy. Don't make excuses that it's a hassle to purchase travel insurance or forget to do it before you fly. Just one click with your flight booking adds the option to your transaction on CheapTickets.sg. Your policy documents will be delivered to your inbox almost instantly after you have booked it.
2. Help is just a call away when in need. At CheapTickets.sg we work with insurance hero's AIG to provide you with insurance. They have a contact number ( +65 6733 2552 ) with friendly ATAP professionals ready to assist you. What kind of emergencies can they help in?
*Sick and need to find a nearby doctor? The ATAP can help guide you to the nearest hospital/clinic.
*Lost your passport? ATAP will assist in the replacement of lost or stolen travel documents including help with visas.
*Lost luggage? The ATAP team will coordinate with the air carrier and assist in getting your luggage back to you.
3. Recover your costs if you are not able to travel. Ever worried about falling sick and missing out on that trip you have been planning or maybe a parent or spouse falls sick and you need to care for them? You could get monetary reimbursement on your flight and hotel arrangements for up to $5000 for anything you are not able to cancel.
4. Return medical care: If you've ever caught something on the way home or injured yourself did you know you are still covered for 2 days once you get home? Your doctor's fees would be covered even once you are back in Singapore.
With travel insurance from only $8.5 per day for travel in South East Asia and $9 per day in Australia when you purchase your travel insurance with your CheapTickets.sg flight, it's worth the small addition for the piece of mind when you travel.
Terms and conditions apply. Please read the policy coverage available at check out for more details.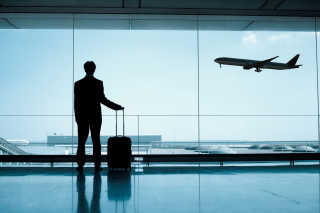 To help you start your search, CheapTickets.sg has found great deals to a few of your favourite destinations!
What are you waiting for? Hurry over to CheapTickets.sg to grab these awesome deals now!