Your Ultimate Six Days Self Drive Itinerary To Undiscovering Tasmania
Your ultimate 6 day self-drive itinerary to Undiscovering Tasmania
Tasmania, much like the rest of Australia has been long thought of as a summer and beach vacation. In fact, 79% of Singaporeans think Australia is better to visit in summer than winter. While Australia does boast postcard-perfect coasts, there are just as many things to see and do away from the beach, during the cooler months. Here's a 6 day self-drive itinerary to explore Tasmania!
Day 1 - Hobart
Your trip starts in the south of Tasmania, at Mona - Museum of Old and New Art, a private museum that blends contemporary art with well-stocked bars and lounge areas. Owner David Walsh likens his museum to a 'subversive adult Disneyland' so be prepared for a weird and wonderful experience. If you can plan a trip to be in Hobart between the 6 - 23 June, Mona also plays host to Dark Mofo, a music and arts festival which showcases large-scale public art and performances.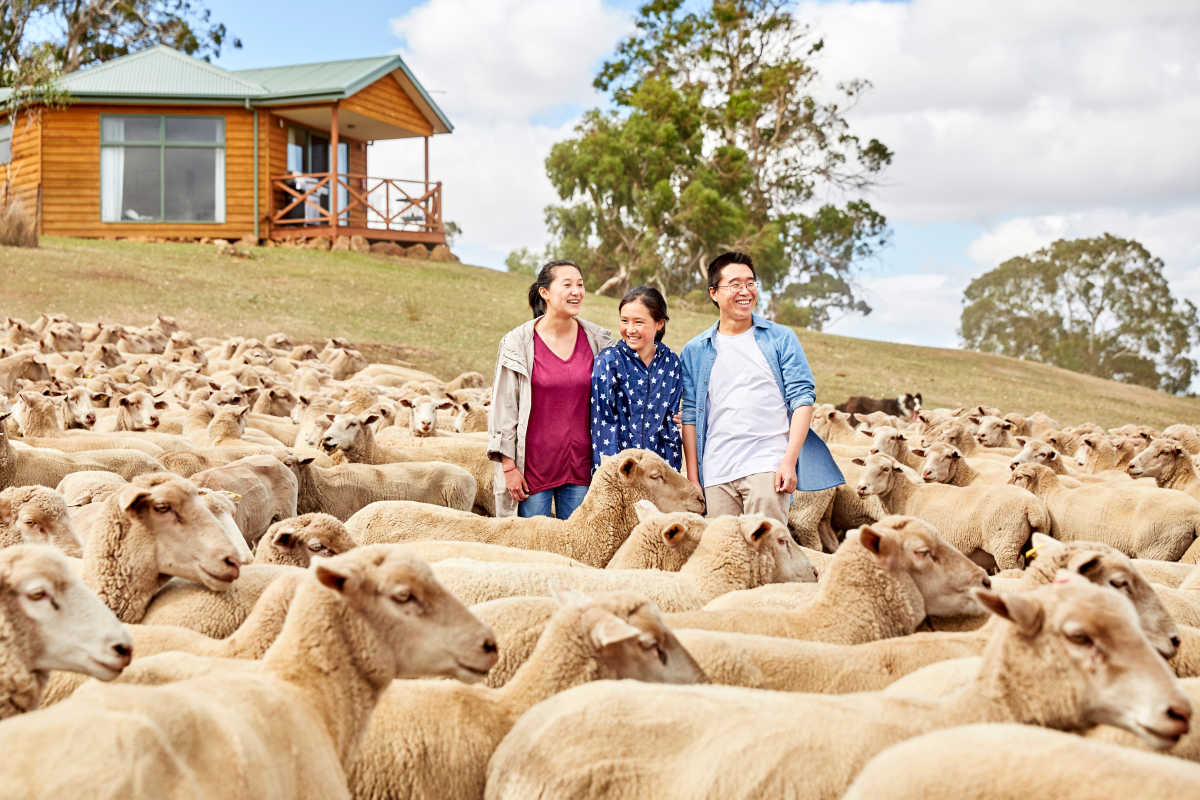 After your morning's artsy tour, drive an hour out of Hobart to Curringa Farm to see a 6th generation sustainable farm. You can see sheep being sheared, watch farm dogs working and learn about the best practice farming techniques. Not to be missed is a delicious BBQ lunch of steak!
Day 2 - Hobart
If you're in Hobart on a Saturday, Salamanca Market which opens at 8.30am should be your breakfast stop. With over 300 stallholders offering fresh and gourmet produce, arts and crafts, browse your way through while filling your tummy. With so many things to try, put the famous Scallop Pie on your must-eat list.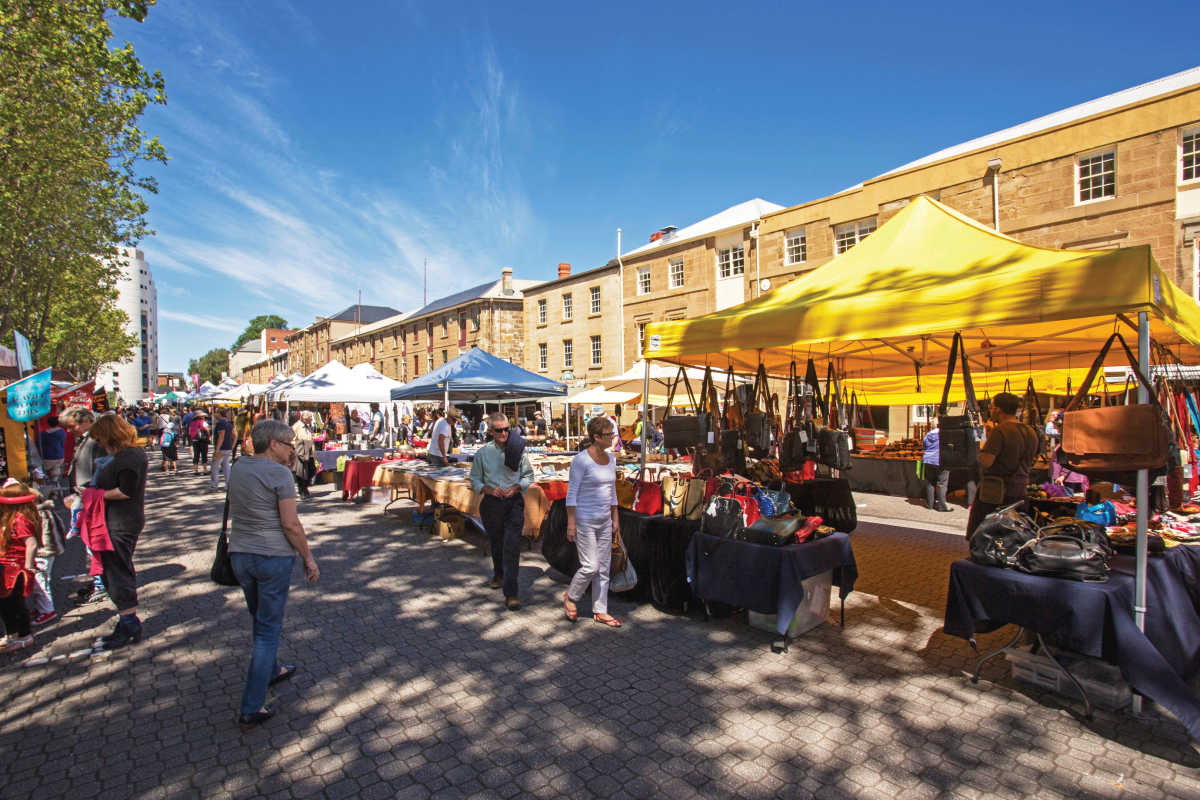 A short half hour drive away is the Bonorong Wildlife Sanctuary. Kangaroos roam free for you to feed, much to the delight of kids (and most adults too!). Once here, also learn about the famed Tasmanian devil. The numbers of Tasmanian devils are unfortunately dwindling, mainly due to facial tumour disease, so Bonorong and other animal sanctuaries are working hard to save these animals, rescuing injured ones from the wild and establishing breeding programs to increase their numbers.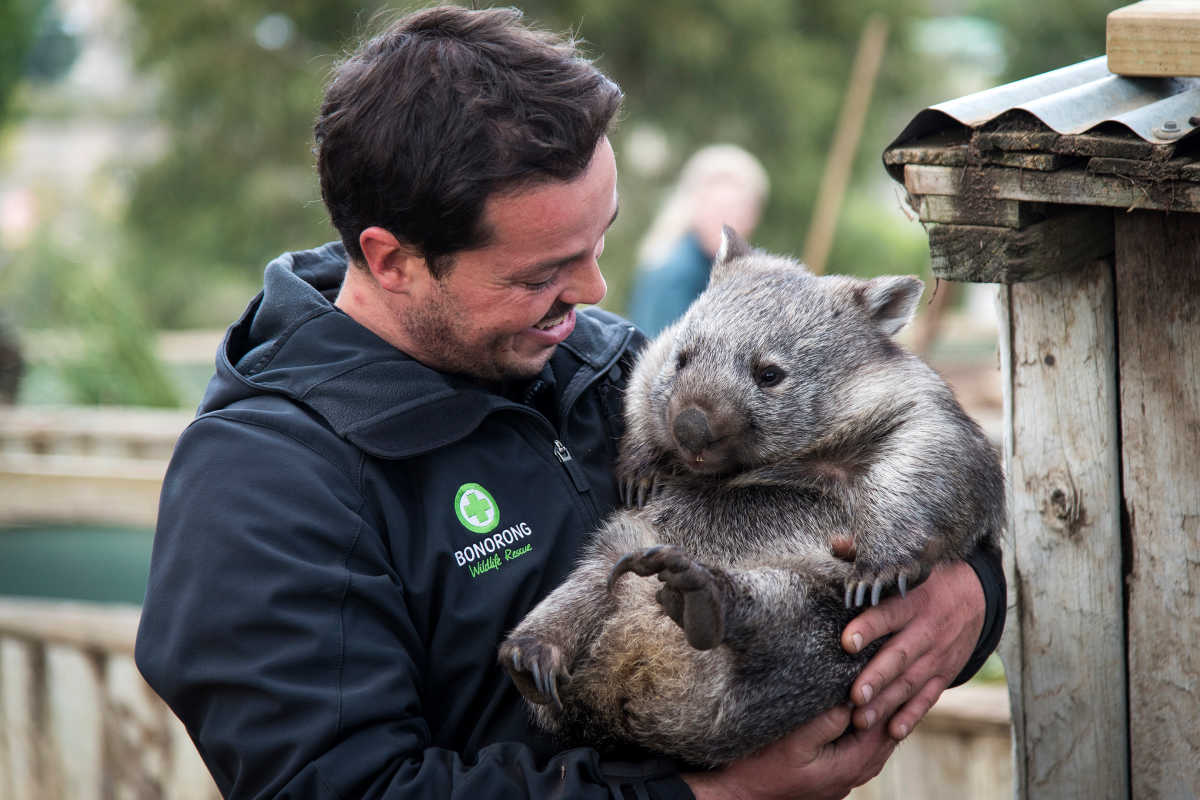 Once you've had enough of nature for the day, a glass or two of the best whiskey awaits. Head on to The Lark Distillery to keep your palate happy with some fine whiskies while also getting an education on the process of distillation. It started as a family production, after sharing whisky on a Tasman fishing trip with his father-in-law, Bill Lark realised that everything needed for whisky was nearby – excellent water, highland peat, and an ideal climate. Hence the distillery was born in 1992.
Day 3 - East Coast
Today's drive is a breathtaking stretch of coast not to be missed, so get ready to fill up your Instagram feed. Mad about berries? Kate's Berry Farm boasts fresh raspberries and strawberries in spring through to autumn - but for the rest of the year berry ice creams and jam are available. Have lots of space in your tummy because you will want to devour almost everything on the mouth-watering menu. From ice creams to berry pies and scones, you will get to savour them while overlooking breathtaking views across Great Oyster Bay.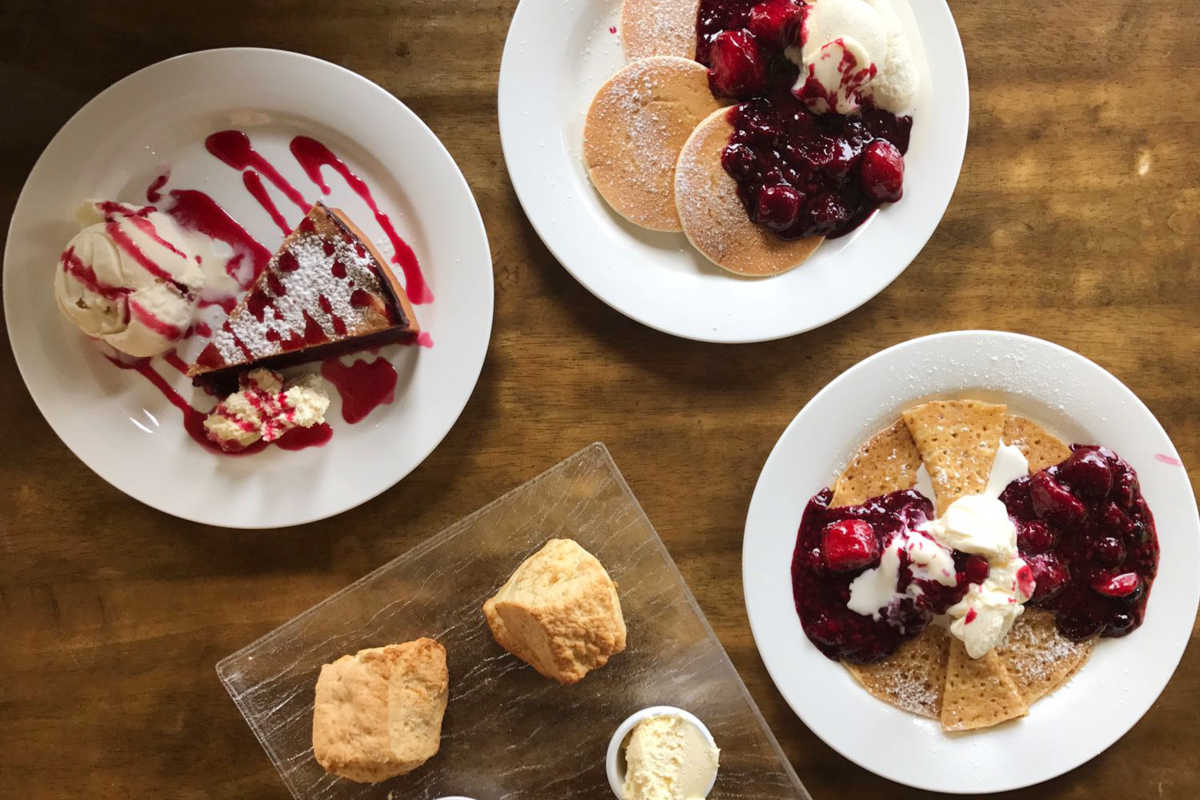 A great way to use up some dessert calories would be to drive into Freycinet National Park to visit Cape Tourville Lighthouse for spectacular coastal views. Walk the famous Wineglass Bay Lookout (approximately 1 ½ hour return) to view one of the world's top beaches. There is signage everywhere so it is hard to get lost, and you can always follow the crowd as Wineglass Bay Lookout trail is a busy one. After the hike, stop by at Freycinet Marine Farm which harvests Pacific oysters and the native Angasi oysters . While Pacific oysters are briny, plump and creamy, the Angasi are larger and flatter, similar to the Belon oyster of France. Why not have both for a picnic and compare tasting notes with your travel partner.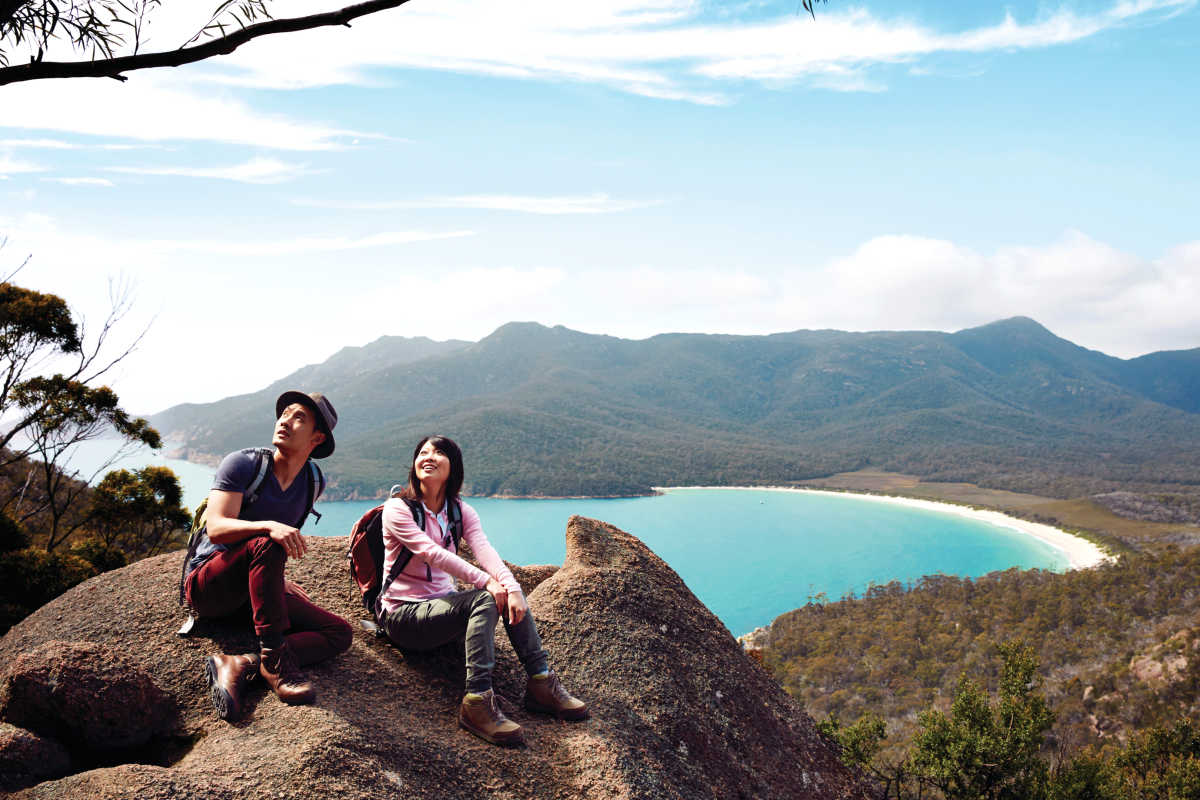 Day 4 - Northern Tasmania
After a good breakfast, get into the car for a 2 hour road trip to Josef Chromy Wines for a winery tour. Here you will learn how the drink comes to life, from grape to glass. Enjoy a good lunch with wine here which includes pinot noir, chardonnay and riesling just to name a few. Drivers unfortunately will have to skip the drinking or just take a very light sip to appreciate the famous produce.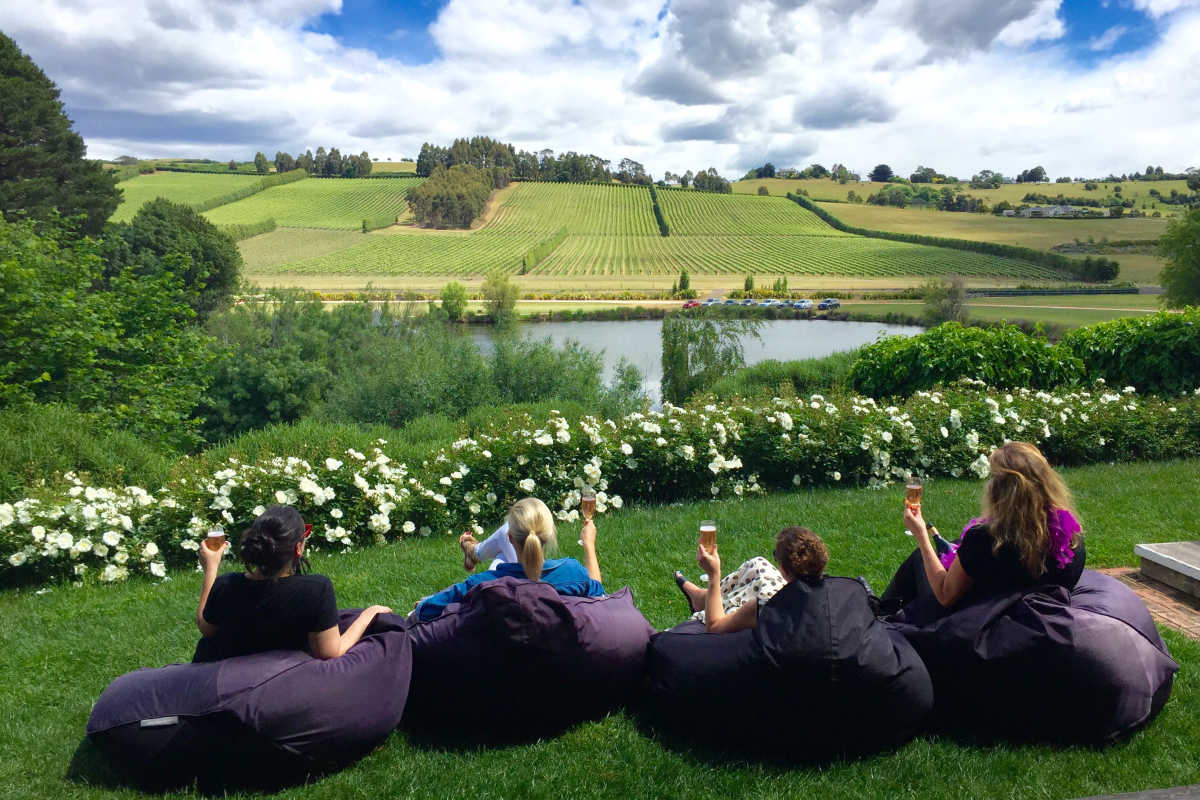 Apart from wine, another of Tasmania's well-known produce has got to be honey. The Melita Honey Farm is an interesting stop to find out how we get wonderful golden bottles of honey. This farm produces over 50 kinds of honey, most of which we would never have heard of! Lookout for the working hive behind the safety of glass and if you're really lucky, you might just spot the queen. While the bees are hard at work, you get to chill with a Melita's famous honey ice cream. Besides edible honey, also checkout honey - based skin care and beeswax candles.
For today, opt to stay at the Cradle Mountain Hotel to give you close access to Devils @Cradle, a wildlife conservation home to the mysterious and secretive Tasmanian devil. Join the After Dark Feeding Tour which starts at 5.30 pm, focusing on social interactions and feeding habits of the Tasmanian devil. This is a rare, up-close opportunity of seeing Tasmanian devils in a group feeding situation – quite a spectacular sight!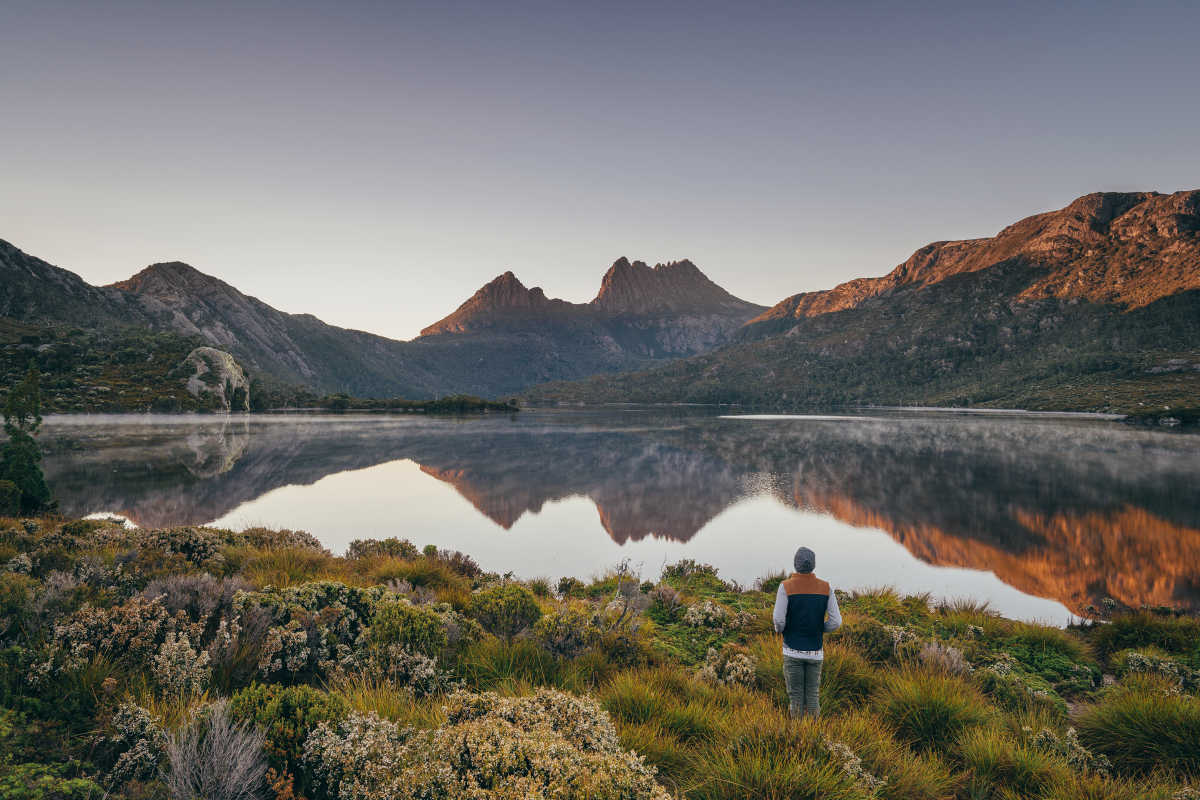 Day 5 - Northern Tasmania
The next morning, take a one hour drive to Sheffield town, which has emerged as an arts community. Sheffield became the Town of Murals due to the pioneering work of the Kentish Association for Tourism and a local named Brian Inder. The first murals went up in the mid-80's and depicted the town's history as well as its thundering natural surrounds. Besides that, there are artists working in open studios so you can watch photographers, fine art painters, glass workers, wood crafters, pottery makers and craftsmen create unusual and unique pieces of art.
After a nice stroll through Sheffield, it's time to pump up the adrenaline at Hollybank Treetops Adventure. Visitors come here to zipline through the forests, and the park makes it safe even for kids 3 years and up. Scream with exhilaration, watch the trees zoom by - this is the closest you'll get to feeling like Tarzan.
Day 6 - End of the trip at Launceston
On the last day of the trip - take it a notch slower and relax at Cataract Gorge Reserve, regarded by Tasmanian aborigines as a sacred and healing place. Only a mere 15 minute walk from the centre of Launceston, you could easily spend a couple of hours or even the entire day here – the place has walking tracks, a swimming pool, the world's longest single span chairlift, a restaurant, cafe, a suspension bridge and panoramic lookouts with spectacular views. As you chill and recount the memories you've made, just remember not to miss your flight home!