Top 10 Sweet Destinations for Couples
Discover Sweet Destinations for Couples
Are you and your special someone chocolate fanatics? How about cookies, ice cream or jelly beans? This year, instead of the usual fancy dinners, flowers and uninvented overcrowded tacky spots, why don't you visit one of these mouth-watering destinations together with your partner? We've collected for you 10 sweet destinations in the world that you could surprise your beloved one with in order to make your trip memorable and tasty!
Top 10 destinations for couples who love sweets
---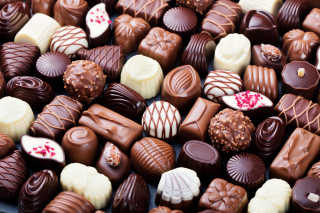 As well as claiming beautiful cities that reflect the incredible mix of cultures and different nationalities and some breathtaking natural landscapes, Switzerland holds a very good reputation for elite chocolate productions. For example, in the city of Kilchberg, located right on the beautiful Lake Zurich, you can find the Lindt - Home of Chocolate. Here, you can find out everything about cocoa cultivation, chocolate history, production and, of course, unlimited chocolate tastings! Moreover, you could book a private course and make your own chocolate bar, wouldn't that be a romantic and sweet getaway?
---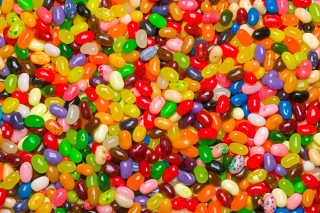 Do you prefer candy to chocolate? Then take the chance to take a trip to Fairfield, California. Here, you can find the Jelly Belly Candy Factory. This type of candy is extremely addictive, one leads to another and, before you even know it, you've finished a whole bag! Take a tour of the factory and learn how these heavenly tasting jelly beans are produced and, obviously, enjoy free tastings.
---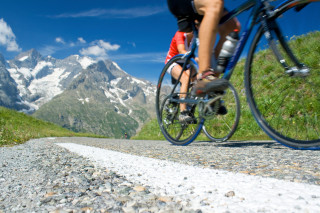 Are you the kind of couple who can't wait to embark on adventures and enjoy doing outdoor activities? Then you might be interested to know that in the middle of the Dolomite mountains there's an incredible bike route that crosses the Italian-Austrian border (starting from San Candido, Italy reaching the city of Lienz, Austria). The interesting thing is that, on your way, you will encounter the Loacker Factory. Here, you can find hundreds of different types of delicious cream-filled wafers and other types of patisserie. This is the ideal activity if you also have kids, as the factory offers cooking experiences for little ones as well!
---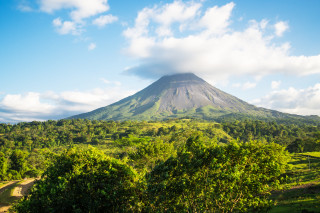 If you we're thinking about treating you and your loved one with a tropical vacation this year, what about giving it a delicious twist by stopping by the Rainforest Chocolate Tour in Costa Rica? Discover the ancient secrets of chocolate while diving into the rainforest experience. This place offers hands-on activities that will teach you everything about chocolate's production process (harvesting of the fruit, drying of the seed...) other than transporting you back in time while explaining all the history behind this magical fruit.
---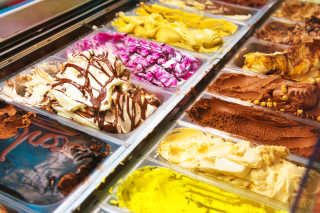 This is a real find and kind of a hidden gem for those who love food in general and all the experiences that come along with it. Did you know that just outside the city of Bologna in Italy there is a giant Italian food park called FICO Eataly World? This place, as well as offering so many different choices of Italian excellency restaurants, gives you the possibility to book cooking courses as, for example, making your own flavour of delicious Italian gelato. This could be a memory you'll hardly forget.
---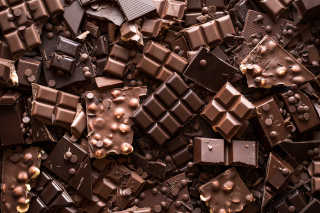 Did you know that these drops of heaven are originally from Pennsylvania, USA? If this treat is your partner's favourite, then take the chance to visit the Hershey Factory! Chocolate, chocolate and more chocolate is just waiting for you.
---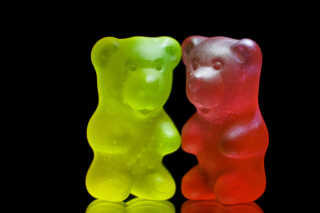 This candy company had us all dreaming when we were kids, and let's face it, who doesn't love a gummy bear moment once in a while! Take your significant other to tour the Haribo Factory in Bonn, Germany, where you can find out how your favourite types of candy are made!
---
Chocomuseo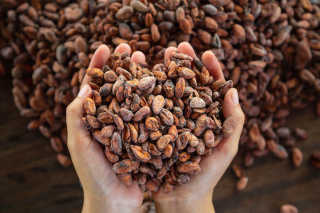 Were you planning on travelling to Mexico, Peru, Guatemala or Nicaragua? Then you most know that all of these four incredible destinations host the Chocomuseo. Here, you can live amazing experiences: visit the cocoa plantations, attend chocolate cooking classes, transform cocoa beans into chocolate bars and, of course, taste a lot of chocolate. Calling all the chocolate lovers!
---
When talking about food Italy always has to have a spot reserved, and even in this case this country doesn't let us down. In the beautiful city of Perugia, in the region of Umbria, you can find the Perugina Home of Chocolate. Here you can book tours, tastings but also experience unique chocolate lessons! Italy can be such a romantic destination to fly to with you partner. However, if you slip in a little bit of chocolate as well, your trip could be way sweeter!
---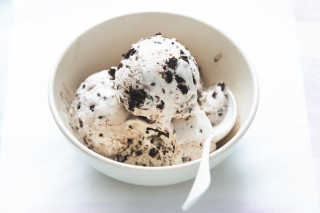 Probably everyone at least once in their lives, went through a whole Ben & Jerry ice cream bowl. If you're looking forward to learn more about this company, you could go on a trip to Vermont, visit the Ben & Jerry's Factory and see where the magic happens with your own eyes!
---
Do you already have your mind set on which place you're going to take your loved one for your next getaway? Combining a romantic destination with a trip to one of these mouth-watering experiences could act like that 'cherry' to top of your wonderful sundae- special and sweet at the same time.
Let CheapTickets.sg help you with booking your flights and making the whole process easier for you.
---
Want to read more?