Canary Islands: a beautiful adventurer's paradise
The perfect road trip through the Canary Islands
The 2021 volcanic eruption in La Palma, one of the most famous islands of the Canary Islands, changed the mindset of many travellers: is it still a holiday destination? Is it safe to travel there? Can you still enjoy the nature and wildlife? Tourism is coming back to life in the Canary Islands. Here you will be able to discover the point of view of Michael, a traveller who dared to do a 14-day road trip through La Palma, Tenerife, and La Gomera.
Read about his amazing trip to inspire you to add a holiday to the beautiful Canary Islands on your list of future travel destinations.
Where to go and what to do in the Canary Islands?
---
La Palma - small but has it all
La Palma, also known as 'La Isla Bonita' (the pretty island), is known for its beautiful nature and amazing hike trails. But the news of the volcano eruption that lasted more than 80 days, discouraged many travellers to visit the island. For those who don't know, only one small part of the island was damaged by the volcano, meaning that there is still much nature and wildlife to see, that was not endangered by the eruption.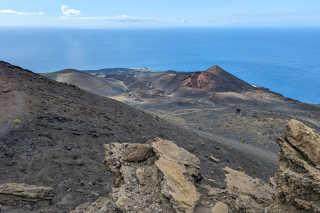 From Michael's perspective it is easy to avoid the volcano surroundings, the only thing you should be aware of are roadblocks. The eruption created many roadblocks making it a bit harder and lengthy to get from one point to the other. But as the island is so small, this detour is not as bad as one would think. Another thing to keep in mind, is that some places might still be in the renovating process, so it's better to do a little research of what you can or cannot do.
But apart from that, there's nothing you cannot do in La Palma after the volcanic eruption. It's one of the perfect spots for hiking and watersports. One of Michael's most exciting moment was hiking up the Pico Fuente Nueva, go above the clouds, to the top, where you can see the full crater and be amazed by the view. With blue skies, having sun in the face and an amazing view, and being completely alone on the top of the mountain. Wouldn't you want to experience this too?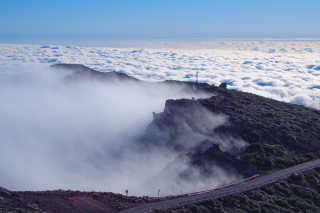 Tenerife - unbelievable nature
Tenerife is only a 30 minutes flight from La Palma, making it a must-visit if you're in La Palma already. This island is the largest of the Canary Islands, offering thousands of things to do at any time of the year. Even if some activities close depending on the weather, Tenerife is a great holiday destination for everyone.
While La Palma has a quiet and peaceful vibe, Tenerife, on the other hand, has a more lively vibe, as there are more tourists attracted to travelling there. With all the resorts available, this island is the perfect destination for families and travellers looking for a relaxing holiday. But don't let the resorts foul you, Tenerife is also a great destination for adventurers and nature lovers. Tenerife is home the Mt. Teide, a dormant volcano and also Spain's tallest peak, here you will be able to find amazing hiking trails, as well as in the Anaga mountains and the Teno mountains. So go to your closest visitor's centre and find out which hiking trail is best for you.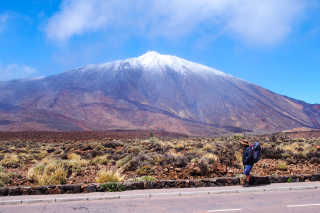 And finally, for the nature lovers, in Tenerife you can sail alongside dolphins and whales. The dolphins live there all year round, while whales appear mostly during winter and spring, as its their migration time. And if this is not surprising enough, you must visit Tenerife's black sand beaches. Yes, black sand. Go to Playa del Ancón, Playa de Los Patos, La Fajana or Rambla de Castro, for the best black sand beaches in Tenerife. According to Michael, the black sand has a unique feeling which is not comparable with anything else. This means that you must go to Tenerife and try it out for yourself!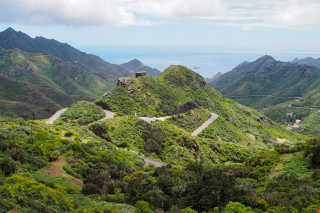 La Gomera - hikers' paradise
Just a ferry away from Tenerife, you will find La Gomera. This is the second smallest of the Canary Islands, and you might think there's not much to see, but this is the definition of a hiker's paradise. So if you were thinking of only going for a day trip to La Gomera, rethink it, as it has a lot of nature to discover and here you will experience the traditional Canarian charm.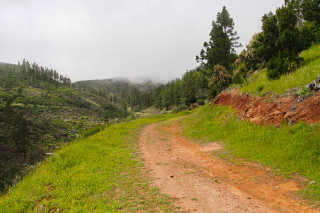 The top hiking trails to do are the Alto de Garajonay, where you can have the option to go up by car, and walk all the way down to Hermigua. You can also go to Aparcamiento de Cruce de Pajarito, or Valle Gran Rey, where you will find amazing viewpoints. The best part is as this island is known as a hiking destination, you will be able to meet many fellow hikers with whom you can share your experience or emerge in a hike together! So pack your hiking shoes and head to La Gomera.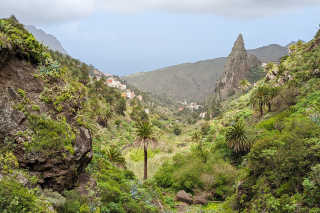 ---
Helpful insider's tips for a trip to the Canary Islands
Here are some tips from our traveller, Michael that will help you better prepare your next trip to the Canary Islands.
And our last and most important tip for the next travellers is to combine the islands. Do some island hopping, see as many things and don't stay in one spot. Take it from one traveller to the other.
Now that you know that the Canary Islands are still the adventurer's paradise, are you going to give them a try? If yes, book your ticket with CheapTickets.sg and get our best flight deals to an amazing island holiday. You can also follow this island hopping guide through the Canary Islands!
---
Want to read more?