Carries Ultimate Travel Guide For The Year Of The Dog
Travel Book 2018 for the year of the Dog
Chinese New Year is almost here! The year of the fire rooster is coming to an end and we are ready to welcome the year of the Dog.
I put together a list with the most inspiring places to go in 2018 and make the best of it. Where are you going to travel this year?
1. Finland: Rovaniemi
Step into a magical winter wonderland in the official hometown of Santa Claus and gateway to Lapland with a return flight from Singapore to Rovaniemi! From September to late March the spectacle of the Northern Lights, scientifically terms aurora borealis can be seen from the city itself on 200 nights of the year. Head to the riverfront behind the Arktikum museum or take a personal tour, even riding on a blanket coated husky sledge to watch the lights in full technicolour in front of your eyes.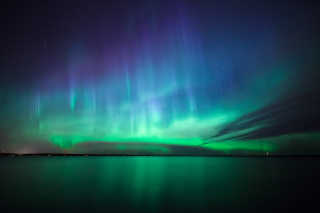 2. Ecuador: Galapagos Islands
OK, we agree that this is a long shot in terms of travel distance and most budgets but The Galapagos archipelago, which played a huge part in Charles Darwin's Theory of Evolution by Natural Selection, is a terrific natural heritage site to visit. From Singapore it's a hefty flight time of up to 24 hours to Guayaquil in Ecuador where you will need to arrange an additional flight with either TAME or AEROGAL airlines for a flight over to the Galapagos, but the pictures you will get from the flight in alone will be worth the trip. A limit to the number of visitors a year has been imposed so you are lucky if you made the cut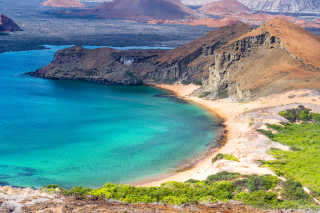 3. Nagtobon Beach, Palawan, Philippines
No, not the Palwan on Sentosa. Passing through the Puerto Princesa Airport in Palawan and into the city, nicknamed the city in a forest (and voted the cleanest and greenest city in the Philippines) head an hour north to the magical Nagtoban Beach. What is there to do there? Absolutely nothing except taking stunning photos...you might even be the only person on the beach, just like on your own private island? Get cheap return flights from Singapore to Puerto Princesa, Palawan.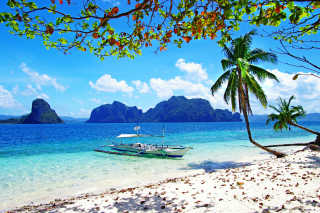 4. Turkey: Bosphorus Strait
The Strait at the edge of Istanbul that forms part of the boundary between Europe and Asia is a sight to behold. Spanning the strait is the Bosphorus Bridge, located between Ortaköy (European side) and Beylerbeyi (Asian side). Book your return flight tickets from Singapore to Turkey-Istanbul from only $812. Take the opportunity to drive across the bridge or simply admire the marvelous view from the Strait – and don't forget to check in your location when you are at the crossing point of Europe and Asia!
5. United Kingdom: Trent and Mersey Canal
Have you been on a week long canal boat holiday before? Thought not! Hire a narrow boat from Avante Classic Narrowboats and embark on a canal adventure along the Trent and Mersey Canal. You get to enjoy exclusive use of the boat so feel free to explore anywhere along the beautiful canal. Imagine lying on your bed looking at the constantly shifting landscape and waking up every morning to a different view! Not forgetting all the British pubs along the canal routes to tuck into a full English Breakfast, full roast dinner or just a well deserved freshly poured pint. (Nearest Airport: Birmingham International Airport- get return flights from Singapore to Birmingham
6. Spain: Montserrat
Not to be mixed up with Montserrat in the Caribbean (though it is also pretty amazing), this is actually part of the Catalan Pre-Coastal Range. Simply take a train down from Barcelona and you are ready for some spectacular views of the peak. You might even come face to face with a mountain goat – so apt for an amazing experience! Return flights from Singapore to Barcelona.
7. Namibia: Etosha National Park
Camp at Etosha Reserve to have almost guaranteed game sightings at the waterholes. With a salt pan so large that is visible from space, Etosha offers an uncommon sight of nearly 150 mammal species including several endangered species such as the Black Rhino, Black-faced Impaia, Tsessebe and Gemsbok. It is a completely different experience from visiting the zoo. You've got to try it for yourself! (Nearest airport: Windhoek International Airport- return flights from Singapore to Windhoek)
8. Myanmar: Bagan
Let the hot air balloon flights in Bagan lift you over 4000 pagodas in just 45 minutes! Experience the magnificent view and extraordinary serenity of the city while having a toast with your loved ones in the pink sunset. Simply take a domestic flight on Air Bangan from Yangon (alternatively take an 8-hour drive) and you are ready for your adventure at this gloriously unsullied destination! Check out cheap return flight deals from Singapore to Yangon.
9. France: Louvre Museum
People say you can't judge a book by its cover, but at Louvre, you can. The entrance of the museum is a glass Pyramid sculpture which qualifies as a tourist attraction spot on its own (Selfie sticks at the ready for bragging uploads). Apart from being the largest museum in the world, it is so conveniently located in the city centre of Paris you have no reason to give it a miss! Return flights from Singapore to Paris.
10. South Korea: Jeju Island
Even if you have been to Jeju Island, you probably didn't know that you could have a Haenyeo experience at Sagye-ri Village! With just 25,000 won (about 30 SGD) you can experience diving as a Haenyeo in the shallow coastal area and trying on Haenyeo clothing! Take the opportunity to gain greater appreciation for Jeju through the Haenyeos – a part of Jeju's history and unique culture. Return flights from Singapore to Jeju.
The year of the dog is all about Going On A Trip! If you find the Ultimate travel guide a little too ambitious for you, you can always start with our Long Weekend Getaway Guide or create your own travel itinerary with our cheapest flight deals!
To help you start your search, CheapTickets.sg* has found great deals to a few of your favourite destinations!
What are you waiting for? Hurry over to CheapTickets.sg to grab these awesome deals now!