Christmas Holiday Menus from Around the World
Christmas Holiday Menus
Christmas customs vary across the world. Spending the holidays in the Philippines is very different to spending them in France or even Brazil. But wherever you travel, one thing's for sure. Food plays a huge role in the way people celebrate the festive season. To showcase some of the delicacies on offer, we've put together a quick guide to Christmas holiday menus from around the world. Feel free to try them at home or make plans for a gastronomic exploration. Just remember to leave some room for dessert. So what do different countries eat on Christmas Day?
What is the best Christmas dinner?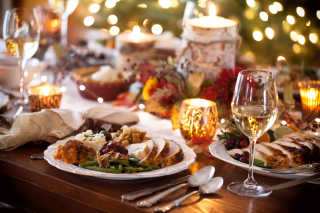 Forget about typical Christmas meals - diversity rules
Firstly, before we look at some regional Christmas cuisines, let's put one myth to bed. There isn't a "typical" Christmas meal that can be found everywhere in the world. So there isn't just "one" Christmas holiday menu in the world, but there are many! While some countries prefer turkey and/or ham, others may eat fish. Where Christmas pudding rounds off meals in some countries, others tuck into stollen or panettone cakes or nicely decorated strawberry shortcakes. However, there are some similarities in the way people dine at Christmas. For instance, festive meals tend to be designed to share and to being families and communities together. But as far as food is concerned, what they eat differs enormously and that's where the fun begins.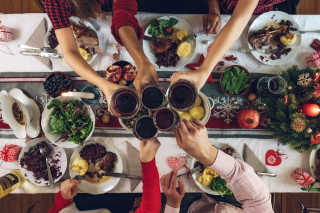 A classic Italian Christmas meal
Italian Christmas meals (or Natale) vary between regions. Diners can expect lasagna or ravioli to take centre stage in northern Italy on Christmas Day itself, while elsewhere the "Feast of the Seven Fishes" turns Christmas Eve into a seafood banquet. Meat is served across Italy on the 25th, but turkey is rare. Instead, expect veal and chicken to follow pasta dishes or succulent braised beef. And after that comes dessert. From mountainous panettone cakes to fruit-packed panforte and sugar-glazed turdilli fritters, sweet delights always finish an Italian Christmas meal. Buon Natale!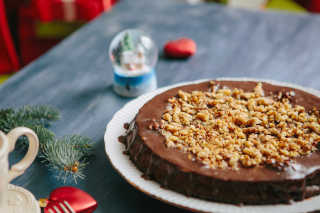 Travel to the Philippines for a Christmas feast
How about a trip to enjoy a delicious Christmas meal in the Philippines? In the Philippines, suckling pig (or lechon) is the star attraction on Christmas Day, followed by bibingka rice cakes or sweet flans. But again, regional variations exist. For example, in the Manila region, you may be served Pancit Malabon, a kind of fried noodle dish alongside the suckling pig. And the range of sweets for afterwards is vast, but don't arrive late. Many families schedule their big festive meal for midnight on Christmas Eve (or Noche Buena), not on Christmas afternoon.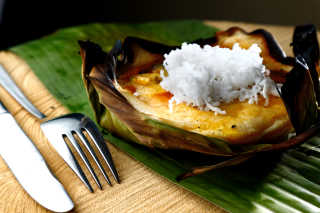 Mix lavish desserts and seafood delicacies in Spain
In Spain, things are different again with sumptuous dessert and seafood delicacies. Here, seafood really comes into its own with rich seafood soups to begin, then followed by prawns (gambas) or even whole lobsters. After that, meat is served. Turkey is rare, but lamb is served almost everywhere in Spain, giving diners a wonderful mix of tastes, but not that stuffed feeling. That's a good thing because you'll want to save room for turrón (a kind of nougat cake) or a slice of Roscón de Reyes, a fruit and cream concoction that's the Spanish equivalent of a yule log.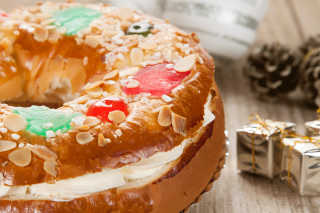 What about African Christmas meals?
As various countries has its own Christmas traditions, some countries of Africa also features Christmas meals that may be interesting to know. In Nigeria, Christmas meals tend to feature "jollof rice" or coconut rice along with pounded yams. A meat dish definitely makes an appearance, but not in the form of whole roasts. Nigerians tend to whip up flavoursome goat, turkey, or chicken stews to serve with rice and fried plantains. Over in Kenya, things change again. This time, the holiday is focused around nyama choma, a huge barbecue featuring a mix of goat and beef that always attracts a ravenous crowd.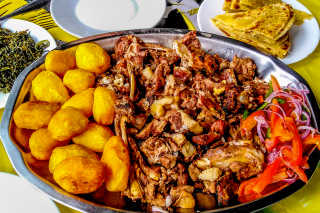 Christmas dining in the Pacific Islands
Other than the crystal blue waters that surrounds, celebrate Christmas in the Pacific islands! Over in in the beautiful islands of Fiji, Fijians take a similar approach, serving up a communal feast called "lovo", complete with spiced chicken and beef, cassava and dalo leaves, and palusami. It is a kind of mutton dish cooked with coconut sauce. Seafood rules in Hawaii, where a festive luau isn't complete without a cold lomi-lomi salmon salad. Also, coconuts play a huge role too, especially in the form of haupia cakes which almost always conclude the meal.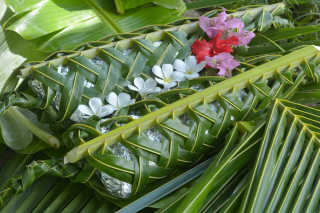 Wherever you travel, Christmas is foodie heaven
Some times of year are more delicious than others and Christmas could be the tastiest time of all to travel. You probably know about turkey roasts and yule logs, but as we've seen, Christmas meals come in a huge variety of styles. We haven't even had space to talk about Brazilian bacalhau, the Swedish smorgasbord, or Mexico's festive tamales. Try some of these dishes for yourself, either at home or at local eateries, or make plans for your future holiday travels with CheapTickets to sample the authentic version. Either way, there's no better way to guarantee a merry Christmas than mastering the local menu. Merry Christmas and holiday wishes to you!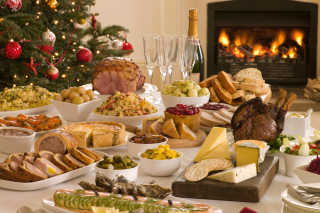 ---
Want to read more?