Eight Things To Do With Your Family Beyond Melbourne
8 Things To Do With Your Family Beyond Melbourne
We all enjoy the accuracy and predictability of a well-planned trip but nothing quite matches the joy of self-discovery which comes only from unexpected discovery. While 76% of Singaporeans think Australia is best seen on a guided tour, we want to assure you its greatest discoveries are done your own. Nothing quite matches the joy of discovering a rare plant on natural trails or a hidden mural in the middle of an urban square. Unsure where to begin your journey? Here are our highlights for Victoria's best-kept family secrets.
As you plan your next great escape, be sure to work your wallet as hard as you work your itinerary! CheapTickets.sg is currently offering an instant discount to Melbourne, so grab your tickets before all they're all gone!
For the Winter Land experience
Mount Buller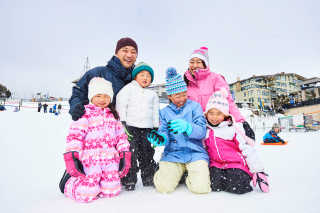 A brisk 3-hour drive away from Melbourne is the fun and snow-covered scape of Mt. Buller where you will be able to enjoy the company of local sled dogs, slide a toboggan and enjoy all the activities of a fun-filled snow scape. From skiing to snowboarding, the adventures here are endless with plenty of classes to equip those learning for the first time. A perfect winter snow experience which begins in late July and August.
Sovereign Hill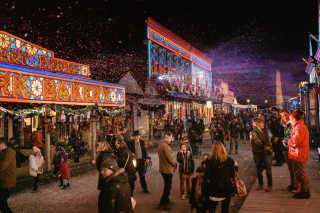 Dreaming of Christmas in July? This is a reality here at Sovereign Hill which offers its Winter Wonderlights' experience. Lined with Christmas trees, colourful decorations and a full theatre programme, Winter Wonderlights promises to be an unforgettable Christmas for those seeking to celebrate it earlier this year. This one-of-a-kind Christmas experience is located just 90 minutes away from Melbourne in the bustling city of Ballarat.
For the Instagram Enthusiasts
Boroka Lookout
Wish to take an epic Instagram photo with your family while celebrating the coming of a new day? Look no further than the Boroka Lookout point overlooking Halls Gap and the east of the Grampians. The immersive experience of the sun rays slowly enveloping the rustic Australian landscape is a nothing short of breath taking. After you're done, look out for kangaroos and other interesting photo opportunities inside the Grampians National Park.
Reeds Lookout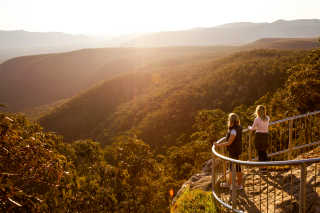 One other instagrammable opportunity you cannot miss is the Reeds Lookout located just a 10-minute drive away from the Boroka Lookout. Boasting wide expansive hillscapes and vast undulating terrain, visitors will be wowed with the enthralling summits of Victoria Valley, Serra and Mount Difficult ranges as well as the beauty of Lake Wartook nearby. Trust us when we say, a picture here will be the envy of all your friends.
For the Urbanite Explorers
Melbourne Laneways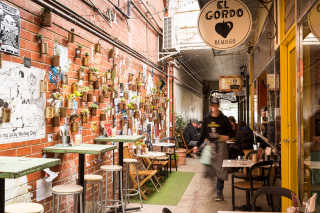 Visit the city laneways of Melbourne which house some of Australia's most avant-garde expressions of art within the heart of Melbourne City. Whether you are a family of rock and roll fans, enthusiasts of futuristic art, or just a family of foodies seeking your next meal, the labyrinthian laneways of Melbourne will surprise you at every turn with eye-catching graffiti and scents from across an international spectrum of cuisines. We recommend the AC/DC Lane for the fans of Rock and Roll which is located just 15 minutes away from Melbourne Central on a casual walk.
Melbourne Arcades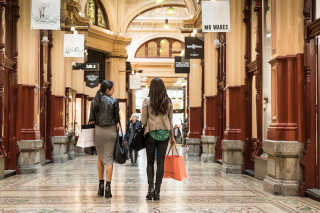 Prefer the comforts of covered walk ways and century-old architecture forms? Visit the various arcades of Melbourne. Stroll down the Royal Arcade, Melbourne's oldest and longest standing arcade in the country which boasts ornate Italianate architectural features by celebrated Australian architect Charles Webb. Consider also sauntering off to the Block Arcade which was inspired by Milan's famed Galleria Vittorio Emanuele. The Block Arcade is home to many bespoke fine jewellers and the Hopetoun Tea Rooms, a high tea establishment which has existed since 1892.
For the Nature Lovers
Great Ocean Road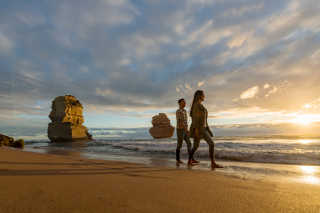 Do soaring cliffs, pristine beaches and forests full of kangaroos, wallabies and koalas sound appealing to you? The vast expanse of the 100-kilometres distance making up the Great Ocean Walk is a decadent treat of nature which promises to surprise even the most devoted of nature hikers. Our personal recommendation is the Shelly Beach to Cape Otway trail which offers a picturesque natural trail with tall forests, coastal woodlands and an opportunity to meet cuddly koalas.
Black Spur Drive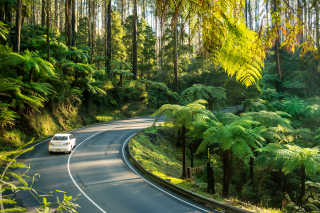 Located on the outskirts of Melbourne near Healesville, the 28-kilometre Black Spur Drive cuts through the green and rich Yarra Ranges which offers awe-inspiring views of towering trees and valleys. Enjoy the cool and sweet fragrances of the natural hill scape as you cruise towards the base of Black Spur where you will find the Fernshaw picnic area complete with rest facilities.
There's no time to waste - take full advantage and grab your next cheap ticket to Melbourne today!