Five Unique Places In Sydney And New South Wales
Get Out of Town: 5 Go-tos in Sydney and New South Wales
There's plenty to keep many an urban warrior occupied and pleasantly surprised in the Sydney city, regardless of the poison of choice – theatre, music, or art. But what if said urban warrior wishes to step out of his or her comfort zone, into the great unknown that surrounds the city centre? We're here to help. Read on for a step-by-step guide to some of Sydney and New South Wales' most exciting destinations, and how to make the journey less worrisome than the experience.
1. Dive and Snorkel at Shelly Beach
The shortest drive you'll have to make in our guide is to the suburbs, ending at Shelly Beach. Located in Manly, it is part of Cabbage Tree Bay, a protected marine reserve, and has a maximum depth of approximately 12 meters making it a haven for scuba divers. Expect at least 25 different species of marine life, including wobbegong sharks, Eastern blue gropers, and the occasional weedy sea dragon. Never been diving before? Take the plunge and get your dive license here, or opt for an equally immersive snorkelling experience.
How to Get There: If you're headed to Shelly Beach on a weekday, this drive should take you less than half an hour. Get on the M1 from Saint Mary's Road and Sir John Young Crescent, turn into the A8, and turn out at Sydney Road to your destination.
What to Prepare: Depending on what you're planning to do at Shelly Beach, your packing list will vary. Casual beachgoers should keep a pair of closed-toe walking shoes ready - Shelly Beach gets its name from its gravelly beachfront, which will be difficult to walk on barefoot. Sunscreen, swimwear, and a hat and towel are also essential.
If you're looking to dive for the first time, dive equipment can be rented from dive centres or purchased in the vicinity - a good idea if you're going to be diving in Australia frequently! Snorkeling gear can be rented from tour groups, who usually provide half-day snorkeling and nature walk packages. Do note that participants are required to have basic swimming proficiency before being allowed to participate in these tours.
2. Welcome Winter atop the Snowy Mountains
Winter is coming, so why not enjoy it at its peak? (pun fully intended) The Snowy Mountains is a wonderland all year round, but is exceptionally beautiful when coated in white during the colder months. From winter staples like skiing and snowboarding at Kosciuszko National Park to more laidback activities like cold climate wine tasting, there's something for everyone here no matter your holiday style.
How to Get There: There are many ways to get to the Snowy Mountains, from road tripping down the NSW South Coast over a few days to a picturesque 6-hour drive. Enter the M1, the first of several expressways, before turning into the M5, M31, and M23. Head into the Snowy Mountains Highway at B72, and you'll be there within the hour. Driving offers the most flexible way to explore this region - an extensive network of sealed roads offers all kinds of scenery as you chart your own adventure.
What to Prepare: If you're renting a 2WD vehicle, driving in snowy areas will require snow chains fitted to your wheels. Most car rental companies provide this equipment for a small fee. You'll only have to get them on once you reach the mountains, so leave them off and seek the help of service station crew nearby for if you need help installing them!
If you're going to take in the sights from the comfort of the many cafes in the region, all you need is clothing to suit the season, and a camera for the memories. Up for something more adventurous? Depending on your activity of choice, you'll need hiking apparel - or ski equipment, which can be rented upon arrival as well. Don't forget your gloves!
3. Glamp Out in Your Own Bubble of Dreams
Imagine having the moon and stars to yourself in the middle of nowhere, without the humidity or the odd creepy crawlies invading your personal space. Glamping is not dead - it just got even better. Bubbletent Australia has set out three very exclusive bubble tents on the edges of Capertee Valley, the widest canyon in the world. Living on the edge of the horizon however doesn't mean a compromise in comfort - all bubbles feature a comfortable living space, a telescope for stargazing, and a fire pit. If you're lucky and score the Leo or Virgo tent, you'll even get an outdoor wood-fired bathtub.
How to Get There: To kickstart your 3-hour drive, get on the A4 via Kent Street, before taking the M2, M7, and M4. Head into the Great Western Highway or A32, before taking the Castlereagh Highway out to your destination in Capertee.
What to Prepare: Your preparation begins six months before your trip - reservations only open half a year in advance, and slots are snapped up almost instantly. At last check, only one bubbletent was available for a 2-day period (bookings must be at least 2 days long). Once the waiting game is done, the next step is bracing yourself for a very luxurious couple of days.
Bubbletent Australia has provided a brief outline of what to bring for the stay of a lifetime: a backpack or overnight bag with warm clothes, enough food for the entire stay, your alcoholic or non-alcoholic beverage of choice, a little something you've been too busy to try, and a camera for the 'gram. The owners have gone the extra mile in ensuring your enjoyment is maximized, and their array of amenities will ensure that you spend your time doing what you love.
4. Imbibe with Intent in the Hunter Valley
Two hours north of Sydney lies Australia's oldest wine region, the Hunter Valley. Specializing in various varieties including its trademark Hunter Valley Semillon, the region is also respected for its shiraz, chardonnay, and cabernet sauvignon. Besides a range of wine tasting and vineyard tours, the area also features many intricate gardens, complementary food selections, and even hot air balloon rides if you like your tipples with a view.
How to Get There: Making sure that you've a designated driver in tow, head up the M1 via Bradfield Highway, before taking the M2 through Cheltenham, and then A28 back to M1. Don't miss the Freemans Drive exit to B82, and you'll be there in half an hour.
What to Prepare: Ideally, a hotel room for one or two days in Hunter Valley would allow everyone to drink in peace and return in safety. Should that not be possible, remember to assign a non-drinker (or unfortunate tribute) as a designated driver. Remember, no matter which country you're in, drink-driving is illegal! Alternatively, simply engage a private tour or customize your 2 to 7-hour Hunter Valley wine tour experience with a hop-on hop-off bus by choosing from a timetable of 16 stops to visit over 40 attractions.
If you're unfamiliar with wines and could use a guide, there are plenty of tours available in the area - ask around and find something that suits your wino needs. Most tours last slightly longer than half a day, so prepare for a drive back in the evening if you're not staying the night.
5. Get Up Close and Personal at Symbio Wildlife Park
Australia's one-of-a-kind wildlife is an open secret, but being able to interact with these creatures remains a far-flung fantasy in the city. But a short drive down south could change that - all these uniquely Australian cuddly creatures you've always wanted to pet await at Symbio Wildlife Park. From Down South staples like the koala and Eastern grey kangaroo, to endangered cheetahs and red pandas, Symbio separates itself from other zoos with its interactive animal experiences and their good-natured happy animals, a trait attributed to the high level of love and care shown by their caregivers.
How to Get There: Head in the opposite direction as you would to reach the Hunter Valley, down the M1 via Shakespeare Place. Follow the M1 and M5 to the Fairford Road exit in A6, before driving past the Waterfall and taking the Lawrence Hargrave Drive exit from the M1.
What to Prepare: The animals at Symbio, although fluffy at first sight, have feelings as well, so be sure to read up on their temperament before heading down. Symbio's website has guidelines on how to feed or interact with each of their animals, so take cues from them, and from their caregivers on site for a memorable experience for both you and the animals. Expect a certain degree of dust and dirt - don't be dressed in your Sunday best!
Before You Head Out...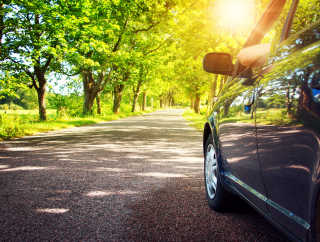 Most of these locations are several hours out from the city centre. For trips like these, having your own set of wheels is essential. Thankfully, renting a car doesn't have to be a hassle. Do note that New South Wales has its own set of driving rules which you need to adhere to – there's a quick guide on what to look out for here.
You and your friends will be doing plenty of driving, so why not rest in comfort on your way to Sydney? We have great deals to enjoy to get the best price for your booking of flights, hotel and other accomodation options, car rentals and also attractions in Sydney and New South Wales.
Can't wait to see what the Sydney and New South Wales has in store? Kick off your next holiday with us, and experience the uncharted firsthand!