How to recover from red eye flights?
How to recover from red-eye flights?
Taking a "red-eye" flight may be one of the cheapest ways to fly, but overnight flights might also cause a disruption to your circadian rhythms and leave you feeling tired, disoriented and irritable, especially if you aren't able to sleep during the trip. These flights often result in fatigue which causes the eyes to get red and irritable - hence the name! Experts think that late night flights cause you to feel under the weather due to changes in air pressure and sleep rhythms; however, staying well-rested, drinking plenty of water and napping (even if you can't sleep) will help you to recover from the flight more quickly. Have you heard these tips on how to recover from red-eye flights??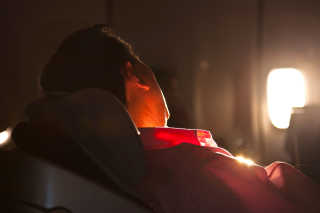 Should you sleep after you take a red-eye flight?
If you've been able to sleep during your trip you are likely to feel slightly better than those who were awake overnight, but even those who slept may wake up feeling slightly disoriented. Experts differ in their approach to recovering from a red-eye flight with some in favour of a power nap to allow yourself at least some rest before starting the day. Others say that it's best to stay awake until your natural bed time with some periods of rest during the day coupled with nutritious food and adequate hydration. Make sure to drink enough water before, during and after the flight. If you do decide to take a nap keep it under two hours.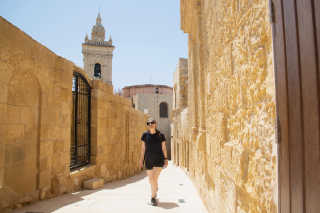 What are the best activities to recover after taking a red-eye flight?
While some might opt for staying awake, taking a short, rejuvenating nap can help you to get through the day feeling on top of things. If you can't take a short nap before the work day, tackling your most challenging tasks in the morning is the best option. Doing some light exercise can also be beneficial. The key here is to walk, swim or do some light yoga, so nothing too strenuous. Avoid long distance running, weight training or anything which will tax your, already fatigued, body. Doing some simple stretching can help revive you when you reach the afternoon slump. If the weather allows it, try to get at least 20 minutes of sun exposure. Avoid drinking alcohol which can dehydrate the body.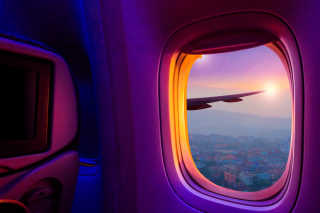 Is there something you can do before you board a late night flight?
We've already mentioned drinking plenty of water both before and during the flight, and we really can't stress this enough! Just as important, is getting plenty of rest the night before your trip. This will ensure that you don't have a double sleep deficit if you're unable to sleep. Have a light meal before you leave, opting for easy to digest foods like soup, fruit, vegetables, nuts and seeds and a small amount of lean protein. Before leaving, arrange important meetings for after you've had a nap or a shower and good breakfast, but try to stick to morning meetings. Avoid working during the flight as this will further disrupt your normal patterns and cause trouble sleeping overnight.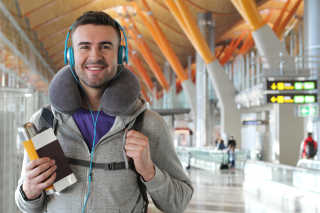 What to pack for a red-eye flight?
Pack items that will help you stay calm and relaxed and promote sleep. This could include some light reading, some peaceful music, essential oils, and a sleep mask. Load some soothing nature sounds onto your phone. These could be ocean waves, rain sounds, fireplace or white noise, as long as it helps you relax and, if things go well, get some much needed sleep. Pack a travel or neck pillow to relieve tension and assist the sleep process. Invest in a pair of soft, easy to pack travel slippers or sandals for comfort. An oversized scarf can double as a light blanket during the flight.
---
To compare prices for red-eye and other international flights, visit CheapTickets.sg.
---
Want to read more travel tips?