Is spring the best season to travel?
What are the pros and cons of travelling in spring?
After winter… comes spring: from winter wonderland to blooming flower fields. Spring is the definition of beauty and life, as everywhere around you trees and flowers start to bloom, birds wake up in the morning, and it feels as if the day conquers the night.
Are you planning to travel, but not sure if spring is the best season to travel in the year? Then continue and read further as we will share some things to remember if you're considering travelling in spring.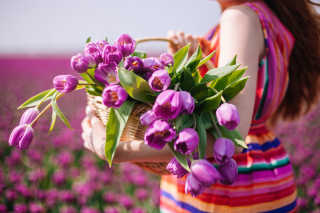 5 reasons why you should travel in spring
Here are the top 5 advantages on why you should travel in spring.
1. The main reason... warm weather!
Now that winter is over and the temperatures are rising, makes spring perfect to restart travels. Compared to the hot summer season, the weather in spring is perfect due to its warm temperature and gentle breeze, with temperatures going from 17°C to 23°C (62°F to 73°F) in Barcelona or 12°C to 22°C (53°F to 71°F) in Istanbul. Making outdoors activities so much more fun and doable, as the heat won't tire you down, but motivate you to go out!
2. Fewer crowds wherever you wish to go
Many people still postpone travelling until the high-peak season, such as summer or winter, due to school or work schedules. This means that during the spring, travellers can take advantage of the fact that there are fewer people travelling: less people on the beaches, in line, etc. Yes, you read that right. No more waiting hours and hours to enter the museum you wanted to visit, or any other attraction you wanted to see.
3. Everything is blooming in the great outdoors
Not only is the weather perfect for outdoor activities, but everything outside is beautiful. Going outside is even more appealing during this time. Just imagine yourself taking a deep breath of the fresh spring air, while watching the beautiful colours of the flowers blooming around you and noticing a butterfly flying right by you. Quite breathtaking, isn't it?
4. Unique activities to do in spring
There are multiple unique activities that can only be done in spring. Those activities include, but are not limited to, the cherry blossom trees in Japan, the tulip fields in the Netherlands or whale watching in the Dominican Republic. This would make travelling in spring quite adventurous and unique!
5. Cheaper flights & hotels than in summer
Last but not least, flights and hotels are cheaper during spring as this is associated with the amount of people travelling during this season. Due to the slower business season, airlines and lodging accommodations offer lower discounts or great fares to attract travellers to travel. I would say this is one of the main reasons why travellers plan their travels during spring.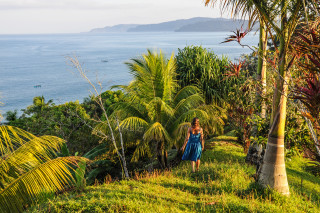 2 reasons why you shouldn't travel in spring
Now that you know the advantages, here are the only 2 disadvantages on travelling in spring.
1. Pollen allergies
The worst disadvantage of travelling in spring for some is due to their allergy to pollen, making them sneeze at the sight of flowers, or just at the sight of fresh air. This is why if you plan on travelling during spring don't forget to bring your allergy pills, so you can enjoy it a bit better.
2. Some beaches might be too cold to go in
And another disadvantage for some places, is that the beaches may still be too cold to swim in. When travelling in the Caribbean or South America you do not need to worry about this, but in Europe beaches might still be quite chilly for you to go swimming at them.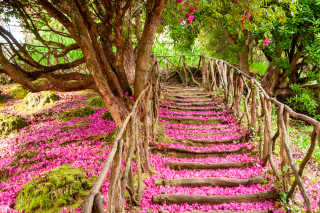 Now that you know the pros & cons of travelling in spring, have you chosen where you want to go? If not check out our page of the top destinations for your spring holiday.
Are you ready to start your spring adventure? Start by checking out our best flight deals for you with CheapTickets.sg! Get ready to step out of your house and enjoy the great outdoors this spring!
---
Need more tips about travelling? Check out our blogs!