Most Beautiful Castles in the World
Most Beautiful Castles in the World
Thanks to their dramatic architecture and the stories they hold, castles are always a popular destination for travellers across the world. Where is the best castle in the world? You'll find beautiful examples everywhere from the UK to Japan. But which ones are the most beautiful castles in the world and how can you pay them a visit? Let's explore a bit more and find out what these fascinating buildings have to offer.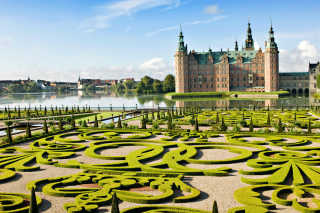 What are castles? A quick introduction
Before we get into the most beautiful castles in the world, it's useful to discuss exactly what defines a castle and what doesn't. Basically, castles are fortified structures that acted as centres for feudal rulers, keeping their armies safe and protecting their wealth. They tend to feature exterior walls and moats, as well as watchtowers. Castles are usually situated in locations which allow them to command valleys and plains. This lets their occupiers watch for invaders and control the surrounding area. Having said that, castles vary dramatically in looks and features. Some are stunningly beautiful, mixing historical interest with breathtaking views.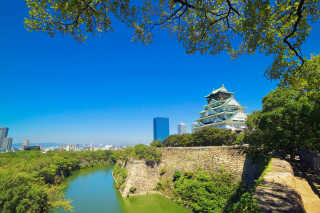 Which country has the most castles in the world?
Castles can't be found everywhere. There are few in North America (aside from newer recreations and mansions which are called castles), none in Australia, and hardly any in Africa. Numbers aren't exactly scientific, but Germany is generally thought to possess the most castles, with around 25,000 to visit, followed by France and the UK. But within the UK, Wales deserves special mention as it has more than 600 castles. It's a small country, but Wales probably has more castles per square mile than anywhere else.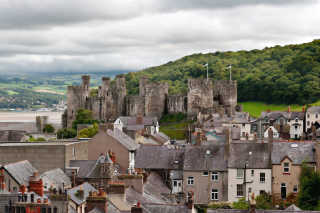 Where is the most beautiful castle in the world?
Beauty is in the eye of the beholder, but many people would agree that Schloss Neuschwanstein in Bavaria, Germany, is the most beautiful castle of all. Built by the eccentric King Ludwig II in the 19th century, it soars over the town of Schwangau, offering incredible photo opportunities. In the UK, the moat-surrounded Bodiam Castle or Leeds Castle (in Kent) are gorgeous examples of medieval architecture, but wilder castles like Harlech or the clifftop masterpiece at Dunnottar are also stunning. Elsewhere, the whitewashed exterior of Himeji Castle in Japan and the dark black facade of Matsumoto Castle evoke memories of the Samurai era. In France, the medieval fortress at Carcassonne is grand and impressive, while the castle and abbey at Mont-Saint-Michel rises majestically from the English Channel, making an unforgettable sight.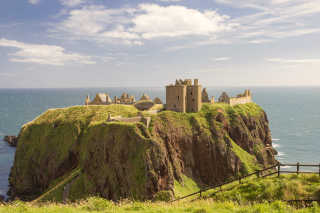 Where are the most luxurious castles in the world?
We've discussed some of the world famous castles that attract hundreds of thousands of visitors annually. But there are plenty of other beautiful castles which are more exclusive - catering for luxury holidaymakers who want to spend their time in luxurious surroundings. For instance, Spain has a tradition of turning castles into "paradors" - a kind of luxury history-themed hotel. Examples include Granada, which merges Moorish gardens and formidable fortifications, but there are many others. Chateau hotels in France to check out include Chateau de Lalande in the Dordogne wine region or the Chateau Lafaurie-Peyraguey near Bordeaux. And the UK has some fine luxury castle accommodation as well. Medieval Amberley Castle in Surrey is one of the best, blending fine dining, croquet lawns, tennis courts, and 900 years of history to discover.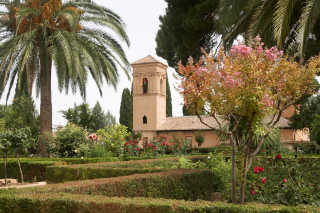 What is the most visited castle in the world?
If you aren't too interested in accommodation in luxury castles why not follow the crowds to the most popular destinations? In terms of visitor numbers, the Tower of London is almost certainly the most visited castle worldwide. Thanks to it's central location, the Crown Jewels and grizzly tales from Traitor's Gate, the Tower usually attracts a massive 3 million visitors a year. By comparison, Dover Castle ranks second in the UK, attracting 368,000 people every year. Over in Germany, Neuschwanstein welcomes 1.4 million visitors, while the Disney-style Hohenzollern Castle attracts 350,000. And in Asia, Osaka Castle in Japan comes close to the Tower of London, with 2.5 million annual visitors.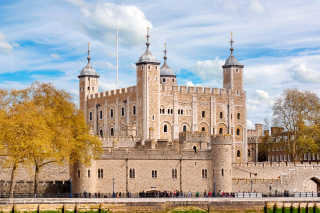 What to expect from castle vacations
If you want a holiday which mixes historical stories with sporting activities, gourmet food, and the chance to enjoy seclusion from the outside world, castle stays could be the ideal option. You can book rooms in many luxury castles and chateaus, with options in France, Spain, the UK, Germany, eastern Europe, and also in Japan. Check out your options and plan your trip that will provide you your ideal dream castle vacation. Then, make plans to book for your trip with amazing flight deals on CheapTickets.sg.
---
Want to read more on beautiful places in the world?