Non-Traditional Christmas Gift Guide
Non-Traditional Christmas Gift Guide
The holiday season is coming up, and this means Christmas shopping- a whole lot of it! Ideally, the intention of a present should be the thought and care that makes the gesture of giving it to someone special.
Are you looking for a unique gift with sentimental flair? Look no further, as we've gathered a list of non-traditional gifts to make Christmas more memorable both for you and your gift receiver! After all it's the thought that counts, right?
---
Top 5 Unique Gift Ideas
---
1. Make a Personalised Gift Basket
You might be quick to assume that this first suggestion on our list is as traditional as it gets, but you're completely wrong! If you revamp the idea of a gift basket, it becomes more than just a lazy christmas present.
Instead of buying a gift basket at a store ready-made, get creative and make your own DIY basket, specially crafted to the likes of your gift receiver.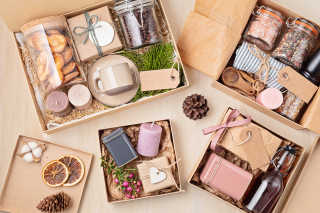 The emphasis here is on 'personalised': think of their unique interests or distinctive quirks and really try to incorporate them into your gift basket. The more personal you make it, the more your gift receiver will see that you went out of your way to make it extra special.
If you're low on ideas, this could be a set of one of their favourite hobbies. Do they like to cook? Are they more of a fan of liquor and spirits? Does that person like to stay at home?
Personalised 'cooking' gift basket: Throw in a cookbook of one of their favourite chefs, and spice it up with an assortment of new herbs for them to try out in their dishes.

Personalised 'cocktail set' gift basket: Create a gift basket with a shaker and all the tools that they would need for a cocktail night at home, along with a shiny new set of margarita glasses.

Personalised 'homebody' gift basket: the ultimate cosy gift basket- think fuzzy home slippers, heated blanket, a candle and you're good to go.
---
2. Give them a Movie Theatre Subscription
During the gloomy winter months, it's no surprise that people go outside much less and instead choose to stay in the warm indoors. However, this makes it easy to fall into a routine of winter boredom, where everyday begins to feel just as dull as the last.
Give your gift receiver a reason to get out of the house by signing them up to a movie subscription. This is a great gift for movie buffs, but also for those who simply enjoy a cosy winter evening of going to the movies and watching the latest films on the big screen.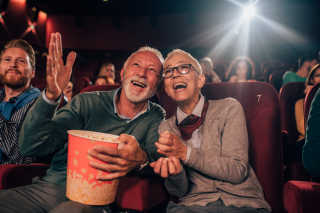 These movie packages can differ from country to country, however they most often include extra perks. Depending on the type of subscription they may include:
Unlimited or limited number of movie viewings during a set time frame
Discount on concession purchase
Free drink or popcorn
Reward points for future services/discounts
They might enjoy going to the movies so much that they choose to extend the subscription themselves!
---
3. Donate to their Favourite Charity
You've probably taken notice of a family member or a friend who cares deeply about a particular cause. Whether it be wild animal trafficking, cancer research or the current climate crisis, why not donate to a charity that means a lot to them?
Many organisations have a 'Dedicate this Donation' section on their website where you can generate a certificate that officially states that you have donated under someone else's name, or dedicated your donation to them.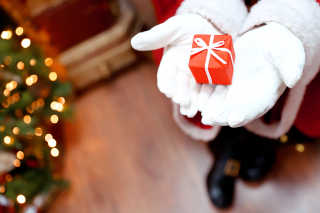 Whatever the cause may be, gifting a donation is a heartwarming gift where you can share the feeling of doing something good.
Not only does it show that you've been attentive to their concerns, but they will be more than happy you've chosen to spend your money on something worthwhile, instead of another pair of socks or an unflattering sweater.
---
4. Wrap up a Board Game
If you're looking for a gift that will bring family and friends together for countless hours of fun, this will do exactly that! The great thing about board games is that people of all ages can enjoy them and get involved.
Of course you could get the well-loved classics, like Monopoly, Risk and Catan. However, there are also other games that are less heavy and don't require hours of attention, some of which include Scrabble, Uno and Pictionary.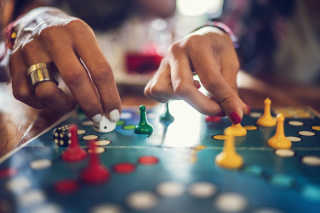 You can even choose a board game that suits the personality of your gift receiver. Have you heard of a Wine IQ board game? There's always a drunk uncle at the Christmas dinner to gift this to as a test of his knowledge.
There's even a board game called Pandemic, where the goal of all players is to stop a global disease from spreading- quite a fitting theme for the past 2 years.
5. Plan a Trip for Christmas
What's a better gift than an experience together? Plan a christmas getaway and surprise your loved one with a trip together. There are countless winter destinations to choose from that is guaranteed to get you in the Christmas spirit. Here are some of our recommendations: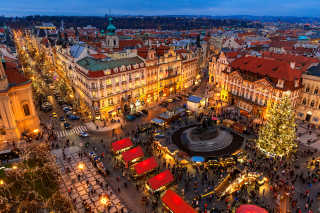 Whilst it is by far the most extravagant gift on this list, a Christmas getaway also the most memorable as it is an opportunity for true quality time with the person you choose to spend it with.
Do you now feel inspired to plan a Christmas experience of a lifetime with a loved one? Compare our great flights deals and book with CheapTickets.sg.
---
Want to read more?