Discover 7 Christmas Movies Locations
Discover the Locations from Christmas Movies
Are you willing to get into the Christmas mood already? Then you won't regret reading this collection of existing locations that could take you directly to the sets of your favourite Christmas movies!
Your Favourite Christmas Movies Locations
---
Last Christmas
Lets start with one of the most recent festive movies, Last Christmas. This modern day tale is set in the beautiful city of London. Kate (Emilia Clarke), takes us through the most magical yet unknown spots of UK's capital city. From Covent Garden, where the 'Yuletide store' is located, to London's narrowest alley (Brydges Place),to the homeless shelter (St Mary's Church)... Follow Kate's adventures around London to fully dive into the Christmas mood.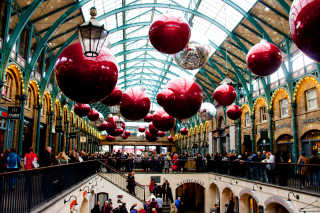 ---
Home Alone 2
Home Alone 2 is the sequel to the most known and watched Christmas movie of all times and is set, as the majority of festive films are, in the stunning city of New York! Follow Kevin's steps around the Big Apple: Queensboro Bridge, Radio City Music Hall, Battery Park, Wollman Rink and of course... Times Square!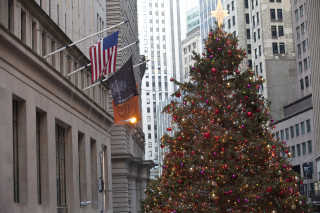 The Holiday
Amanda (Cameron Diaz) and Graham's (Jude Law) romantic story in The Holiday probably glued everyone to their screens, but did you know that you can actually visit Iris' picturesque hometown? This part of the movie was set in Shere, England (south of London). This small, snowy village located in the district of Surrey, really gives off fairytale vibes. Maybe while visiting Shere you could end up encountering your perfect British gentleman too...
Miracle on 34th Street
This all time classic could not be set elsewhere: it's obviously New York City! However, differently from all the other Christmas movies located here, the settings show a unique and less common view of the Big Apple. Miracle on 34th Street puts a big focus on Macy's Department store (where Santa Claus meets the children). This place is also famous for the annual Macy's Thanksgiving Day Parade, indeed the largest in the world, that runs through the streets of Manhattan.
ELF
Is ELF your favourite Christmas movies of all times? Then you should definitely plan a trip to New York during the holidays! It's probably on everyone's bucketlist to be in this magical city during the winter season. To experience the city at its fullest try following the journey of our beloved elf Buddy: go ice-skating in Rockfeller Center, take a glance at the city lights from the Empire State Building, take a walk in snowy Central Park and who knows...you may end up bumping into Santa's sleigh!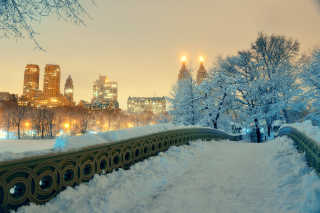 ---
Polar Express
Do you remember the magical story of the Polar Express? I believe we all dreamed about having a ticket to ride as kids... well, you actually can! Chris Van Allsburg, the author of the original book, stated that the Polar Express was based on the Pere Marquette 1225 in Michigan. Sadly, you will not end up in the North Pole but in the Village of Ashley Country Christmas (Michigan). However, it seems like a fun alternative plan for a holiday getaway!
Love Actually
As we started this series with London we must as well conclude it with UK's capital city too! Love Actually is probably everyone's favourite Christmas romcom, making everyone wanting to be in London for the holidays. From the opening and closing scenes at Heathrow airport, to Selfridges department store on Oxford Street, to the famous cue card scene set in Notting Hill...this kind of holiday, as the movie does, could really bring everyone together.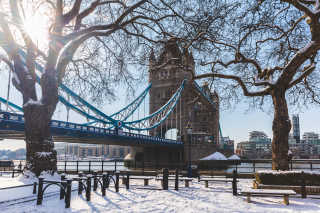 ---
Did this collection of locations from Christmas movies inspire you to plan out your next holiday? These were obviously just a few examples taken by the most known and loved Christmas movies. Check some of the most extraordinary and magical destinations off your bucketlist this year, make it happen!
In order to do so, check out our best flight deals for New York, London and many other destinations!
CheapTickets could play a part in making this Christmas special by helping you book your tickets to exceptional locations that will take you directly to the set of your favourite Christmas movies.
---
Want to read more?