What to know about the new Omicron variant
*Updated on 6 December 2021
What to know about the new Omicron variant
In the past two decades, the world has encountered several global illnesses and pandemics, including SARS in 2003, the Swine Flu (H1N1) in 2009, and now the coronavirus (COVID-19). As various medical institutions and pharmaceutical companies continue to find the ultimate breakthrough to end COVID-19, various mutation types, including the Delta variant that was founded in late 2020, and now the new variant, Omicron, continues to rock the world.
'What if I've already made travel plans or am planning to fly soon?'
We hope to help to provide some insight on what you should know about the Omicron variant as a traveller.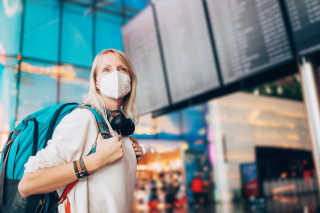 What is the Omicron variant and where did it originate from?
According the the World Health Organization, it is not yet clear if the the SARS-CoV-2 variant: B.1.1.529, also known as the Omicron variant, is highly transmissable when compared to previous variants, however it is classified as a 'Variant of Concern (VOC)'. This variant has been noted as having a large number of mutations which is a concern when thinking of its resistance or effect to the vaccines.
A spike in hospitalization and patients testing positive for this variant was recognized in South Africa, however, the exact whereabouts of where this variant rose from is still under investigation. WHO also reports that currently those who have tested positive for the Omicron variant show mild symptoms, however, studies are still being conducted. They are gathering study results on its effectiveness with the vaccines that are currently available, as well as, trying to further understand about this particular type of variant in comparison with others.
---
Are there additional travel restrictions with the surge of the Omicron variant?
At this moment, several countries have already implemented restricting travel from certain countries of Africa, including South Africa, Botswana, Zimbabwe, Mozambique, Namibia, Eswatini, Lesotho, and may include others to avoid the further spread of the Omicron variant.
A few countries, such as Israel and Japan, have recently taken a more drastic approach by temporary denying all foreign nationals from entering their country until further notice to prevent a possible outbreak of the covid variant.
---
Travel restrictions notification
Please visit the official government, Ministry of Foreign Affairs or Department of Health site for the most updated information if it is not listed below.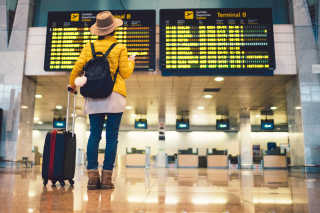 Are the airlines cancelling flights due to the Omicron variant?
Other than the travel restrictions currently being enforced by the government, airlines are also closely monitoring the situation by restricting routes to countries that have detected new cases of the variant. We suggest to check directly on the airline website for the most updated information regarding any schedule changes to your flights.
How else can I prepare for my travel?
We have a nice blog about essential travel items you should consider when travelling during the pandemic. In addition, we would also add a reminder to follow these 'new normal' travel protocols:
make sure your vaccinations are up-to-date (some countries have a guideline on what they consider valid: 6 months, 9 months, or maybe 12 months)
wear your face masks
social distancing
understand the rules and regulations in the country you are heading to
check the most updated information on any changes or annoucements by visiting the airlines' website
be aware of your own health conditions before and after the flight (Do you feel any symptoms?)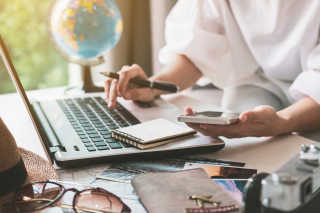 Book a flight with protection
CheapTickets.sg has something that will make you feel certain that your travelling plans are under our full protection. We do our utmost to cover your travel needs with our booking features, including Flexible Tickets, Premium Package options, Flight Delay Compensation and more.
We wish all of our customers a safe trip on their upcoming and future travel experiences.
---
Want to read more travel tips?